Kurt Angle is one of the most accomplished wrestling figures of all-time. He had a substantial career in WWE, winning multiple World Championships. However, after leaving WWE for the first time back in 2006, Angle turned his ways towards Impact Wrestling. As it played out, he quickly became a household name being there. He brought an inaccessible reputation with himself while entering the Dixie Carter promotion.
Competing in TNA opened the door to make additional appearances for Kurt Angle. His contract was uniquely designed to enable the Olympic Gold Medalist wrestle in various promotions, including the Ring of Honor. But, he just never went there. However, there's a pretty good reason behind that. Speaking on his The Kurt Angle Show podcast, the 54-year old disclosed his ridiculously busy schedule back during his days with the Impact Wrestling.
"Well, TNA has an incredible contract, they gave me a lot of money. I had a lot, a lot less dates and WWE. I mean, I only had like 52 dates that I needed to oblige. So obliged with the company. So what they did is they started sending me out, marketing me to other companies, so they can make a little bit of their money back. I didn't get paid for these shows, unfortunately.
After a while, I told them, 'Listen, that's enough,' because they start sending and over there five times a year. So it didn't seem right to me after a while. I was like, 'Okay, I'm doing way too much. You guys need to back off just let me do my TNA schedule.' That's what we did eventually."
Kurt revealed how the owners tried to make some extra money at his expense. They had him market out to several other promotions, for which Angle was never paid. After a certain period, the WWE Hall of Famer realized that he was being harnessed. And for what it's worth, the former World Heavyweight Champion made his intentions crystal clear to the higher-ups of TNA. He just wanted to work his contractual dates in Total Non-Stop Action, and eventually received the green signal to do it.
Discover more: The Undertaker talks of the only regret he has in his 30-year-long pro-wrestling career
Kurt Angle will attend this year's WrestleMania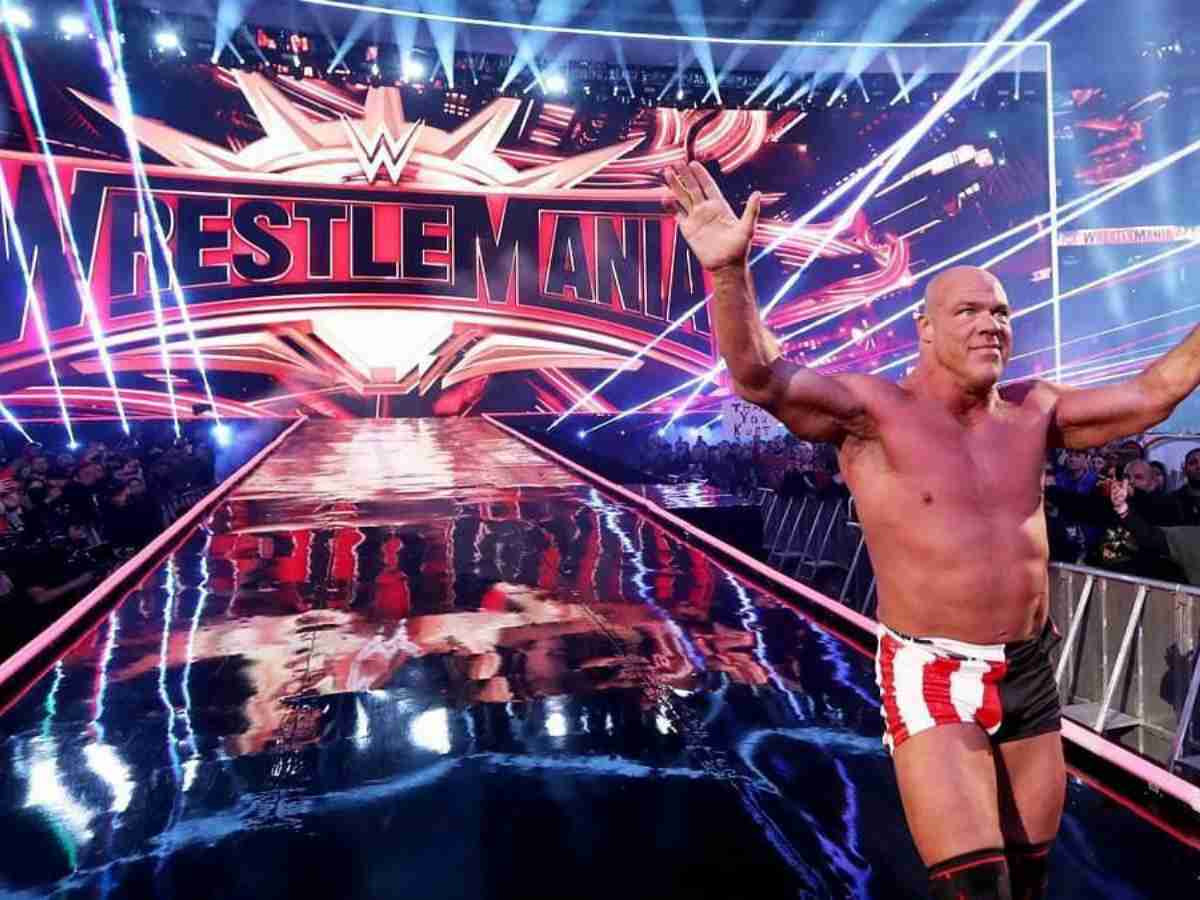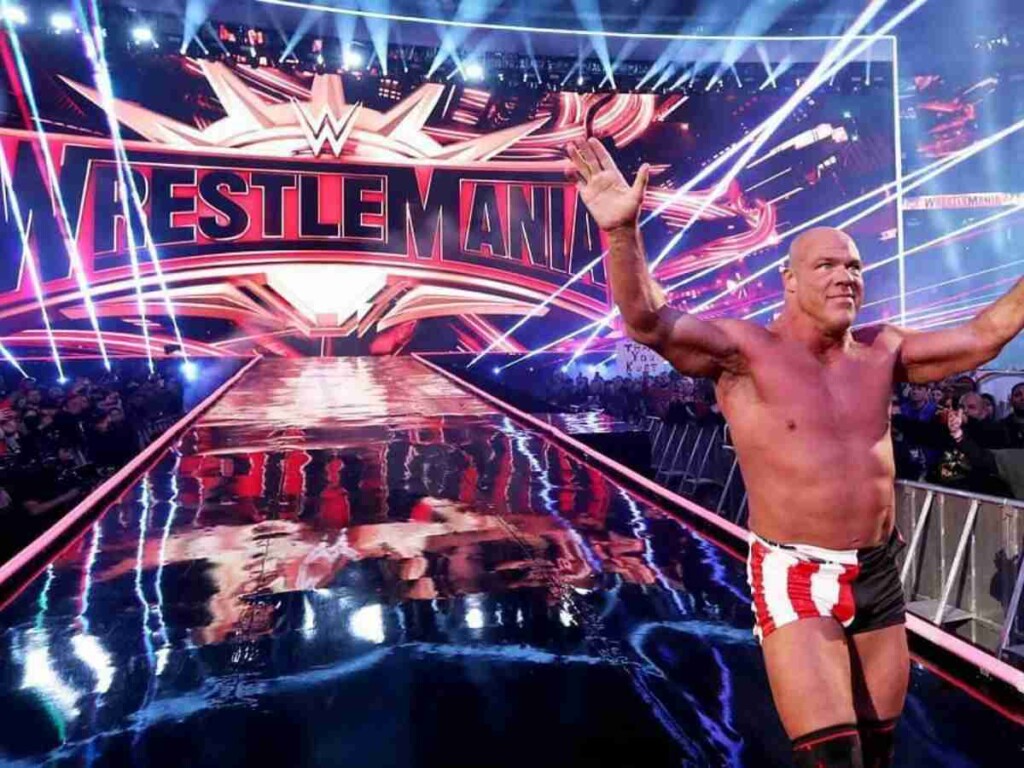 Since retiring at the Showcase of the Immortals in 2019, Angle actually hasn't been to any WrestleMania. Discussing the same topic on his podcast, the Pittsburgh native jotted down his travel plans for Los Angeles. In that, he has an appearance for Wrestle Con, then he'll supposedly film some promotional material for WWE.
At present, he only plans to attend Night 1 of WWE's biggest show. However, considering his firm belief in Cody Rhodes as the one who'll dethrone Roman Reigns, the WWE legend might extend his vacation to Sunday as well.
Most recently, Angle was present at the 30th Anniversary of Monday Night Raw. He got featured in an epic segment with D-Generation X and The Imperium. Besides that, he's currently signed with WWE under a legends deal. He's obliged for some special appearances whenever he gets that call from the creative.
In case you missed it!
"Just me and Mami," Dominik Mysterio has some special Valentine's Day plans for Rhea Ripley
"Great competition," Kurt Angle believes 25-year old WWE Superstar would be a great test for John Cena