WWE Superstar Liv Morgan is currently enjoying her dream run in the company as the SmackDown Women's Champion. Morgan had defeated Ronda Rousey at Summerslam to retain her title. Though many people in WWE Universe are still unhappy about the finish of the match. The finish of the match involved Ronda Rousey locking Moran in an armbar during the process Ronda's shoulder would touch the mat and the referee started counting the pin, and before the referee could count to three, Morgan would eventually tap out, but the referee would fail to notice it, thus completing the pin resulting in Morgan retaining the title.
An infuriated Ronda would then proceed to lay down her hands on the referee and tried to lock him in an armbar. For which The Baddest Woman on The Planet has been suspended for her actions. During Smackdown this Friday, Morgan addressed the WWE Universe regarding the finish of the match at Summerslam when some fans started chanting- "you tapped out" from the crowd. This offended Morgan and she shouted- "I appreciate you calling me out on my s**t," and proceeded to say that she loves this title more than anything else.
ALSO READ: "Watch me"- Liv Morgan warns Shayna Baszler ahead of their match at the clash at the castle live event
Kayla Braxton explains why she reacted when WWE Universe called out Liv Morgan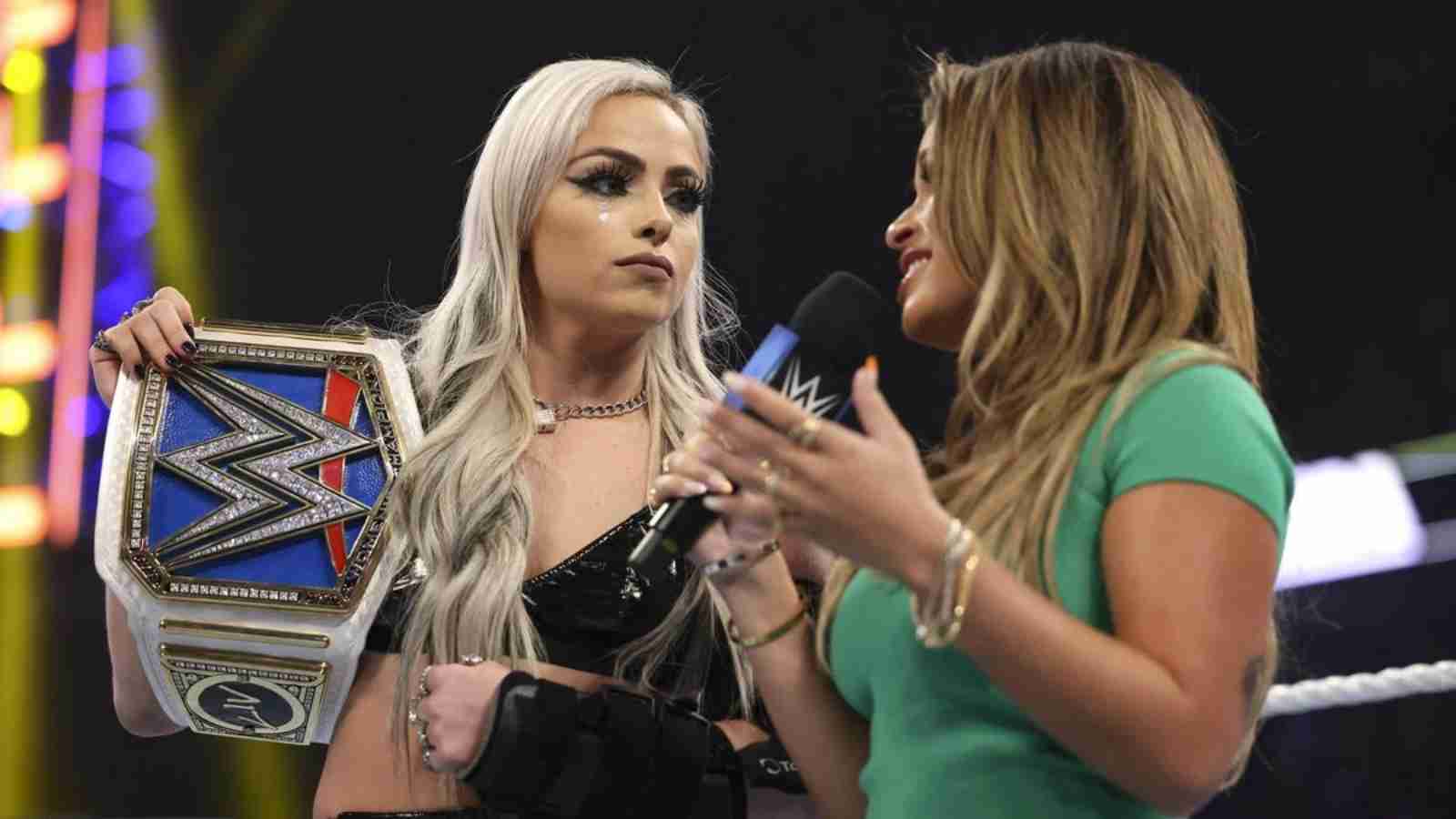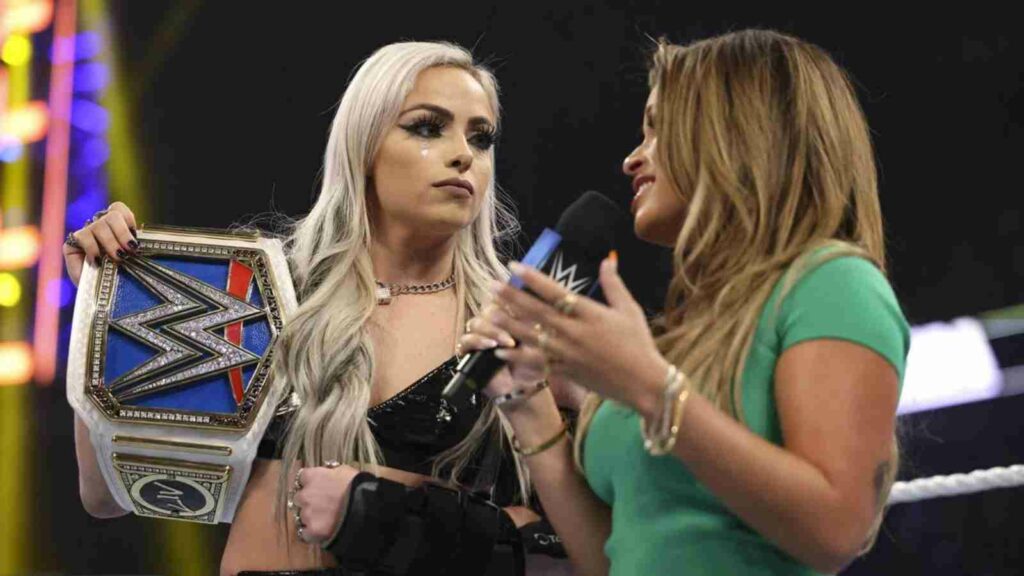 She would go on to say that she has been experiencing a wide array of emotions since Summerslam and cannot afford to lose the title at any cost. But Twitter seemed more interesting in knowing ring announcer Kayla Braxton's reaction to Morgan's comments as she was in the ring with Morgan during her promo.
To which Braxton replied by tweeting- "For those wondering why I looked annoyed – I was disappointed with the disrespectful chants towards our SD Women's Champion. @YaOnlyLivvOnce is so deserving so hush it when she speaks!"  Kayla said that she was very disappointed with the members of WWE Universe sounding disrespectful towards the Smackdown Women's Champion. She continued to assert that Liv Morgan has worked hard to live her dream and she fully deserves every bit of it.
She further advised WWE Universe to listen to the champion quietly when she speaks because she is very deserving. Notably, as Ronda Rousey is suspended there are other courses of storylines being explored for Morgan as of now. Also, another thing that was highlighted during Morgan's segment at Smackdown was that her statement as stated above was censored on live television indicating that TV-14 is still a long walk for WWE to implement
It could also have been an indication that Morgan went off-script and what she said was a genuine reaction. Morgan is scheduled to face Shayna Beszler at Clash at The Castle PPV which will be in September. What do you think about Morgan's comments, tell us in the comments below?
ALSO READ: "Liv there's still room" – Rhea Ripley offers Liv Morgan to join the Judgement Day
ALSO READ: "I'm going to break this cycle of drugs, abuse, and police"; Liv Morgan opens up about her past
Do follow us on: Google News | Facebook | Instagram | Twitter