Logan Paul is very much determined to pull it off against Roman Reigns at the Crown Jewel Premium Live event. Paul will be competing in his third WWE match and his second singles match of his WWE career. Logan Paul is being praised for his commitment and seriousness towards the craft of pro wrestling by many Wrestling pundits and fans. His performance at the SummerSlam was also lauded by the WWE Universe and even his opponent The Miz.
The most recent appearance of Logan Paul was on the 21st October edition of SmackDown, where he knocked out Jey Uso, who interrupted him while delivering the promo. Paul's brother Jake too, fought one of the biggest fights of his career on 29th October.
He defeated UFC Middleweight Champion Anderson Silva in a Pro Boxing match. He won by a unanimous decision and knocked Silva in the final round. Many Wrestling legends and Veterans are rooting for Paul's win at the Crown Jewel, but fans have mixed opinions, with some saying it is too early for him to win a championship.
Paul's entrances and presentation of himself have been amazing up until now and at WrestleMania 38 he had sported the $5.2 million PSA 10 Pikachu Illustrator card at the event. Paul has now revealed the gear that he would be wearing at the Crown Jewel. He posted a picture of himself in a yellow sleeve less gear on Instagram today.
Also Read: WWE Legend reveals his disappointment with Roman Reigns and the WWE Undisputed Universal Championship
Female WWE Superstar wants Logan Paul to win at the Crown Jewel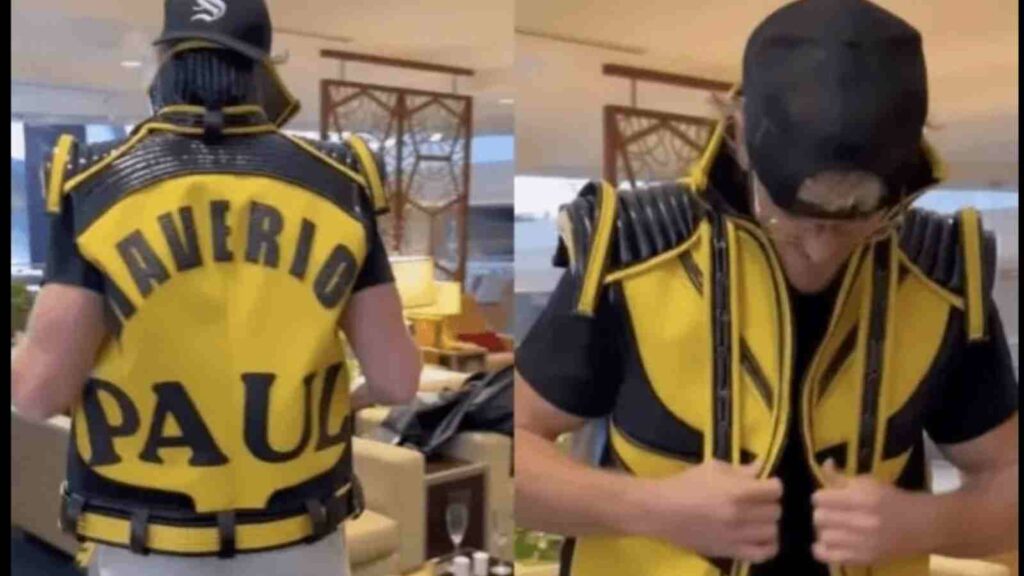 While many are of the Opinion that the Tribal Chief will smash Logan Paul at the event, wrestling personalities like Ronda Rousey, Jeff Jarrett believe that Paul should win at the event, with Jarret saying that Paul being a WWE Champion can surely work out. WWE 24/7 Champion Dana Brooke too has the same opinion.
Even though Roman Reigns has the experience, Brooke claimed in a recent interview with Steve Fall of NBC Sports Boston that Logan Paul is eager to secure the victory. She remarked that she had seen Paul's training videos and had noticed how far he had advanced since starting out. Logan Paul will have Brooke's backing since she appreciates his will to succeed in the business.
"I've seen him [Logan] come leaps and bounds from when he first started……May the best one win. I do like Logan Paul though. I do like Logan Paul. He's hungry, he's a kid, he's going after what he loves. He has nothing to lose here right? So, let's go Logan Paul,"
Also Read: "No wonder"- Bayley calls the WWE Superstar "disgusting" for complimenting Mandy Rose