| | |
| --- | --- |
| Name | Roman Reigns |
| Age | 37 |
| Occupation | Professional Wrestler |
| Other sources of income | Acting |
| Net Worth | $15 million |
| Salary | $5 million |
| Residence | Tampa, Florida, US |
| Marital Status | Married |
| Last Updated | 2023 |
Roman Reigns, is one of the biggest WWE Superstars on the main roster today. Born on 25th May 1985, as Leati Joseph Anoa'i, he belongs to one of the most popular wrestling families. Reigns signed with WWE in 2010, and debuted on the main roster in 2012, alongside Seth Rollins and Dean Ambrose, as The Shield.
Despite coming from a humble background, Roman Reigns has followed the footsteps of his family. Being one of the top-tier superstars of the company, Reigns is considered the face of WWE and has developed himself as an example to the newcomers.
The trio split in 2014, and Reigns' journey kicked off as a singles wrestler. The Big Dog has often juggled between heel and face characters. But his heel turn in 2020 as the Tribal Chief has taken him to a whole new level. After a brief break from WWE, he returned at WWE Summerslam 2020, with a new heel turn.
He then dominated WWE, and undoubtedly, become the face of the company. Roman Reigns' run as the Undisputed WWE Universal Champion is unforgettable. Delivering one of the best matches of his career, Reigns broke a lot of records during his run as the champion.
ALSO READ: John Cena Net worth, Income, WWE Career, Personal life and more
Roman Reigns Net worth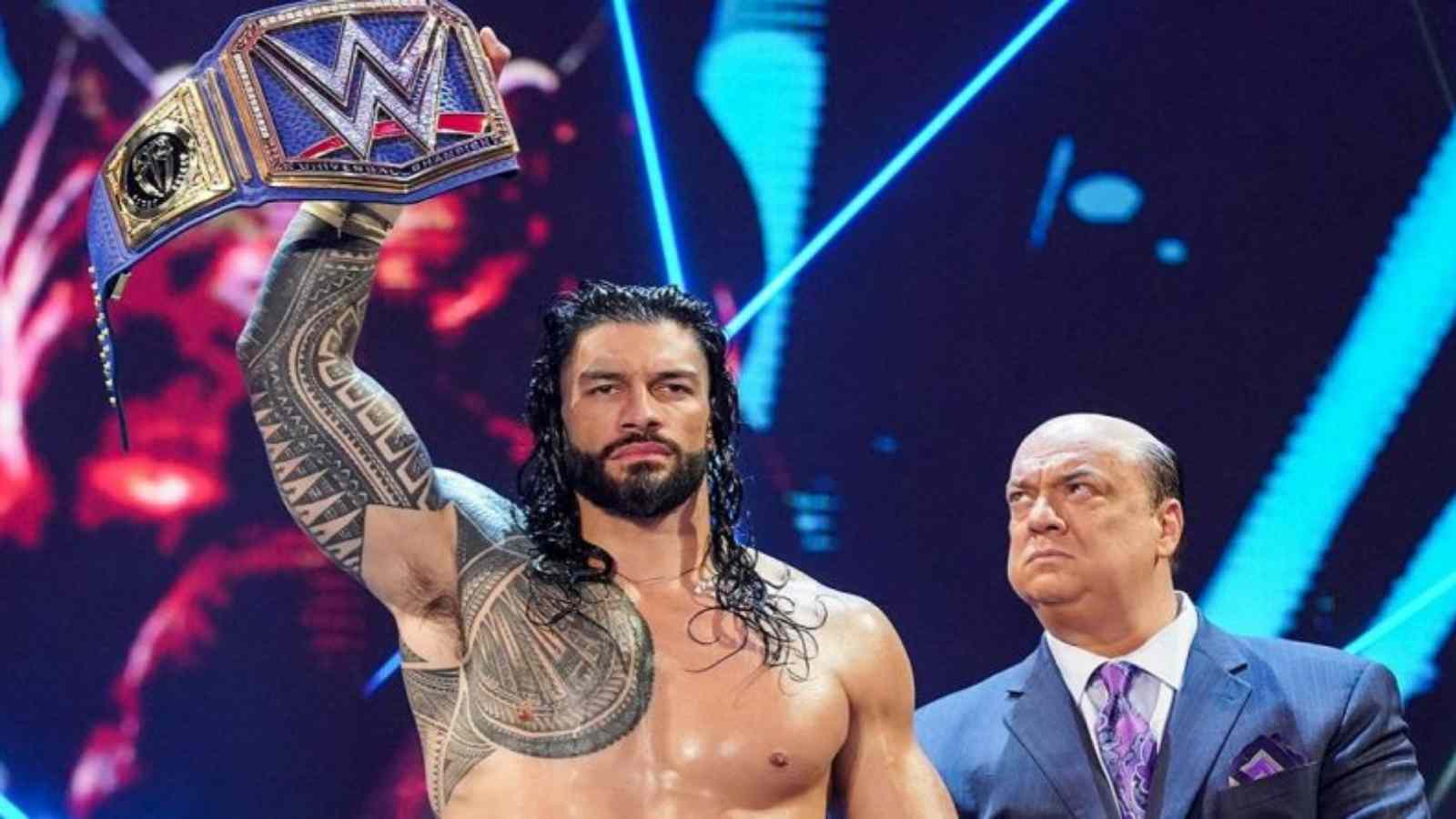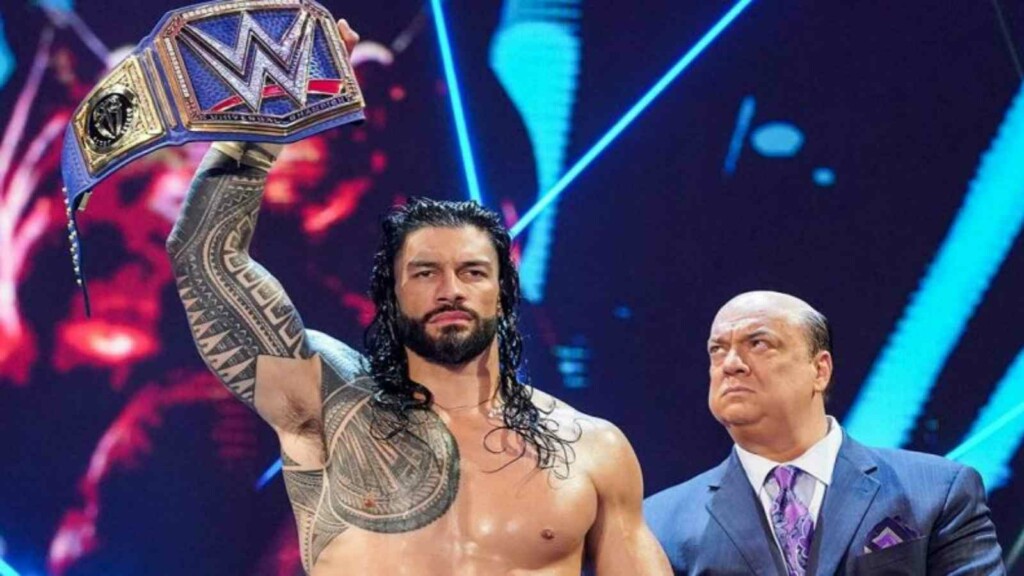 Roman Reigns is estimated to have a net worth of $15 million, and this number is expected to rise by 22% every year. WWE's subscriptions for pay-per-views are consistently rising, and Roman Reigns happens to be a consistent main eventer of the WWE events, which would ultimately increase the amount that he earns.
Being the face of the company, Roman Reigns is one of the highest-paid WWE Superstars. His annual salary is approximately $5 million and is also subject to earning additional bonuses and winnings. Overall, he takes home a gross amount of roughly $6 million.
Roman Reigns' Wife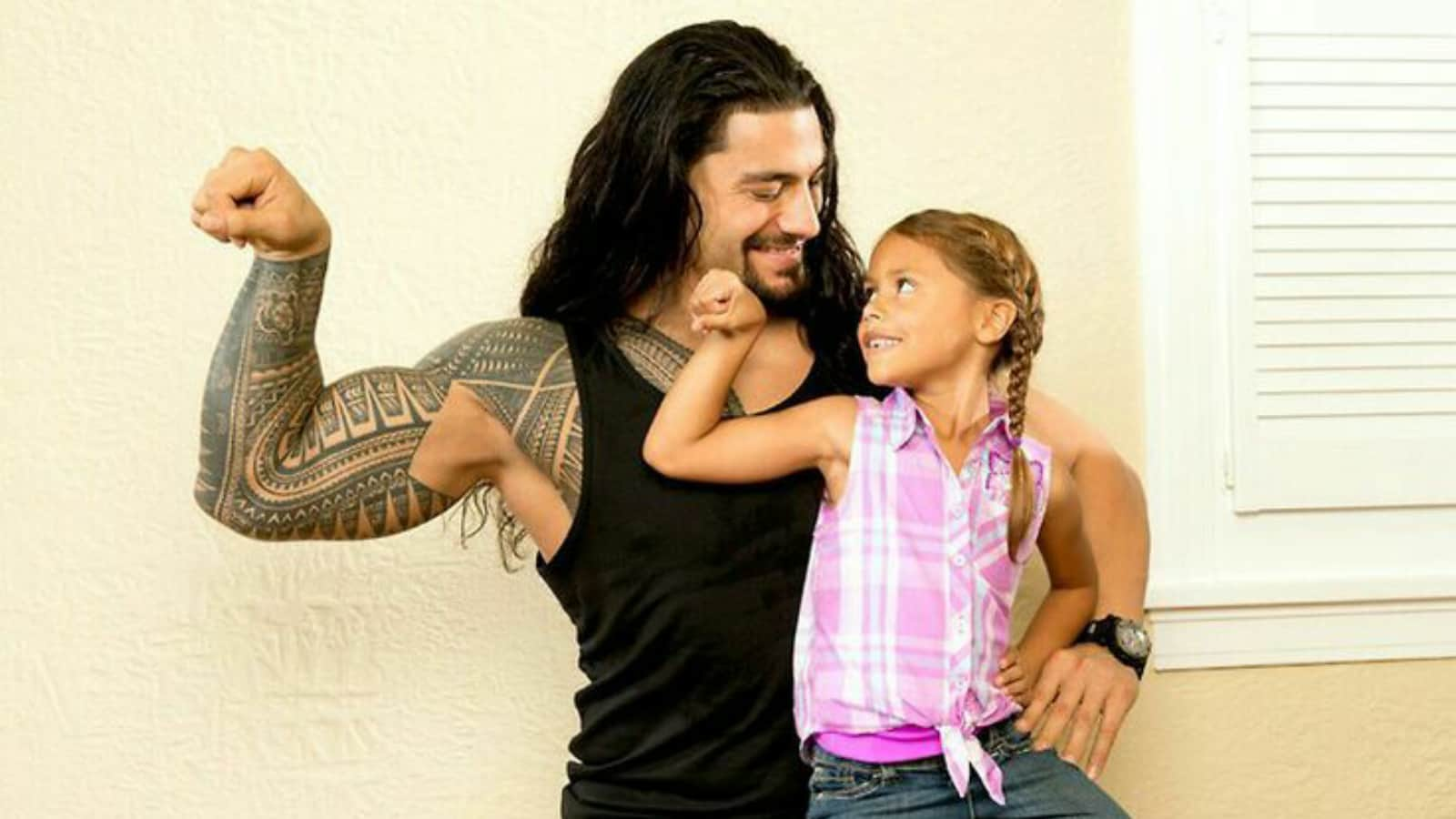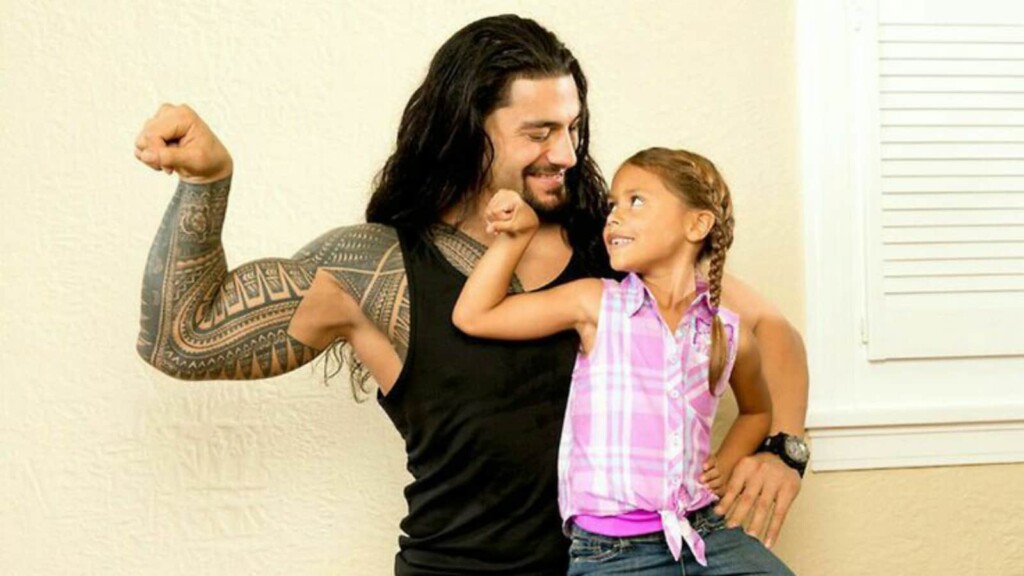 Reigns is married to his long-time girlfriend Gallina Becker and has a daughter named Joelle Anoa'i. Roman Reigns is half-Italian and half-Samoan. They live in a glorious mansion in Tampa, Florida.
Roman Reigns Family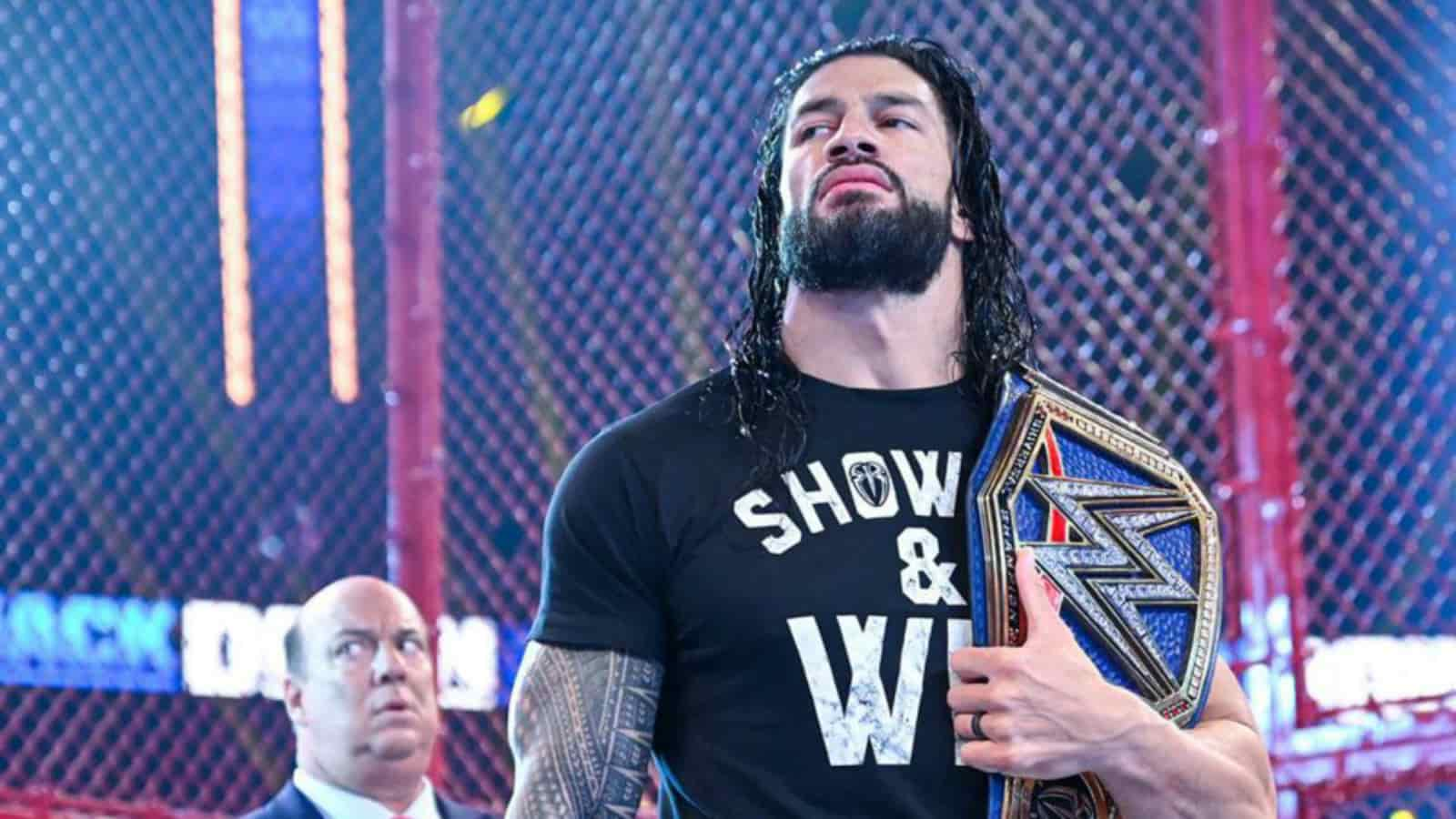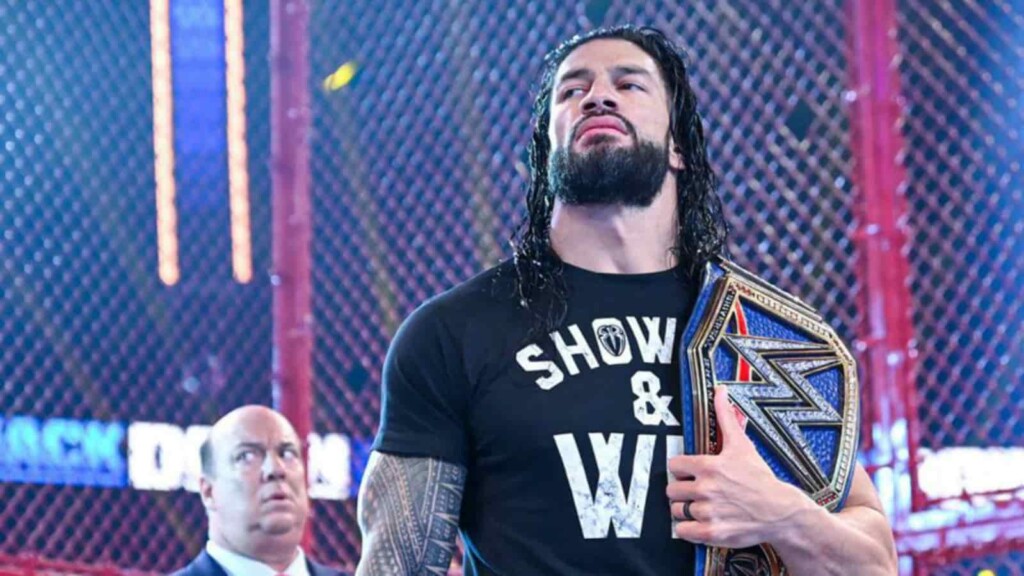 Reigns' father Sika Anoa'i and uncle Afa Anoa'i are also former WWE Tag Team Champions, popularly known as "The Wild Samoans". They have won a record 21 Championship across various promotions. His brother Matthew Anoa'i was also a professional wrestler and had won the WWE Tag team title with The Hurricane.
But he passed away in 2017, due to congestive heart failure. Reigns' first cousin, Jimmy, and Jey Uso are currently part of the WWE roster and are regularly seen alongside Reigns. But the most popular name in this Samoan wrestling family is undoubtedly Dwayne "The Rock" Johnson. The highest-paid actor in the world and Roman Reigns are non-biological cousins.
Q. What is the salary of Roman Reigns?
As per his WWE contract, Roman Reigns Net worth is $12 million, and earns a base salary of $5 million.
Q. Is Roman Reigns married?
Roman Reigns married his long-time girlfriend Galina Becker in 2014.
Q. Are The Rock and Reigns related?
Dwayne "The Rock" Johnson and Roman Reigns are non-biological cousins.
ALSO READ: Randy Orton Net worth, Income, WWE Career, Personal life and more
ALSO READ: Drew McIntyre Net worth, Income, WWE Career, Personal life and more