"Stone Cold" Steve Austin has been regarded as one of the most influential and greatest wrestlers of all time, often ranking at the Top spot in the lists of great wrestlers of all time. Stone Cold Steve Austin was a hard worker with a distinctive move set and having an outstanding ability with the mic. Stone Cold's mic abilities are recognized as among the best in the wrestling industry, and his ability to connect with the audience is unparalleled, with his in-ring work generating some of the greatest battles of all time. Throughout his wrestling career, Stone Cold made the maneuver The Stunner a legendary one.
Stone Cold Steve Austin was a key player of the Attitude Era and was an integral part in the development of the company. Stone Cold Steve Austin has been ranked no.1 in PWI's list of Top 500 wrestlers for the year 1998 and 1999. His character performance was so slick and convincing that he was awarded "Feud of the Year" in 1998 and 1999 for his feud with Mr. McMahon. Stone Cold Steve Austin has been a six-time WWF Champion, two-time WWF Intercontinental Champion and has won the Royal Rumble three times, the most by any wrestler.
ALSO READ: "He has always been my favourite opponent"; When Stone Cold Steve Austin opened up about his relationship with in-ring rival the Rock
Stone Cold Steve Austin displayed the Ringmaster gimmick in 1995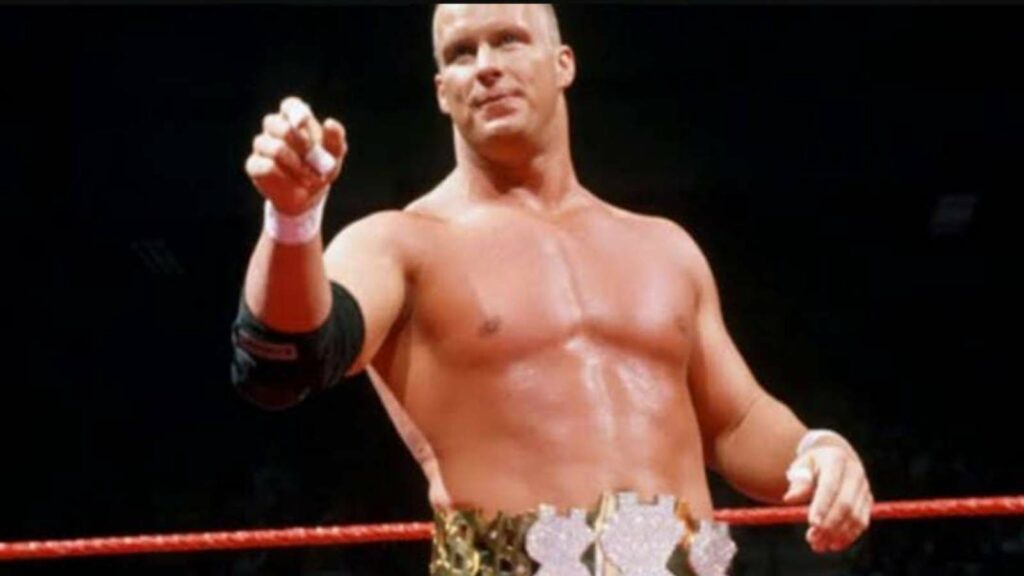 Stone Cold Steve Austin debuted in WWF in 1995 and wrestled his first match on December 18 edition of RAW. Austin had debuted with the "Ringmaster" gimmick and had defeated Matt Hardy in his debut match. As the Ringmaster, Austin would compete in his first Royal Rumble but was eliminated by Rikishi.
After the Royal Rumble, the Ringmaster gimmick was met with unenthusiastic reactions from fans and Steve too thought that the persona was weak, this made him to develop a new look and gimmick for himself: the "Stone Cold" gimmick, that of a foul-mouthed individual who brazenly flouted the laws spoke of his mind, drank beer and didn't care who he offended or if he had friends, and battled till death. The Gimmick would then make history and the character would go down as one of the greatest of all time.
Dutch Mantell has now spoken out regarding Stone Cold Steve Austin's Ringmaster act. Mantell stated on the most recent episode of "Storytime with Mantell" that he informed Steve Austin that the Ringmaster gimmick looked ridiculous and was the worst gimmick he had ever seen. Mantell stated that when he discussed a concept with Austin, Austin responded by saying that he had an idea for himself. Mantel then asked him to pitch it to Vince McMahon, who agreed, and the rest is history.
"It was stupid. I told him. I said 'man that is the stupidest gimmick I've ever seen in my life' and I said, 'I have an idea for you'. But he said I got an idea for myself. I said, 'okay then go pitch it to him' He must have pitched it to him because they went for it and the rest is history."
Stone Cold Steve Austin was included into the WWE Hall of Fame in 2009. He retired from wrestling in 2003 after a serious neck injury but made sporadic appearances and appeared as an authoritative figure in the later years.
ALSO READ: "Please come back another time. I would love to apologize in person"- Seth Rollins issues a public apology to the fans for his rude behaviour saying they are the best
ALSO READ: "This is my redemption story", Bianca Belair in a motivated mood for her upcoming match at SummerSlam