Stone Cold Steve Austin and the Rock are two of the most established superstars of the Attitude Era. The two men have a lot of history together and have been seen in the ring in front of each other multiple times. The two have been a part of some great contests and have impressed the WWE Universe always.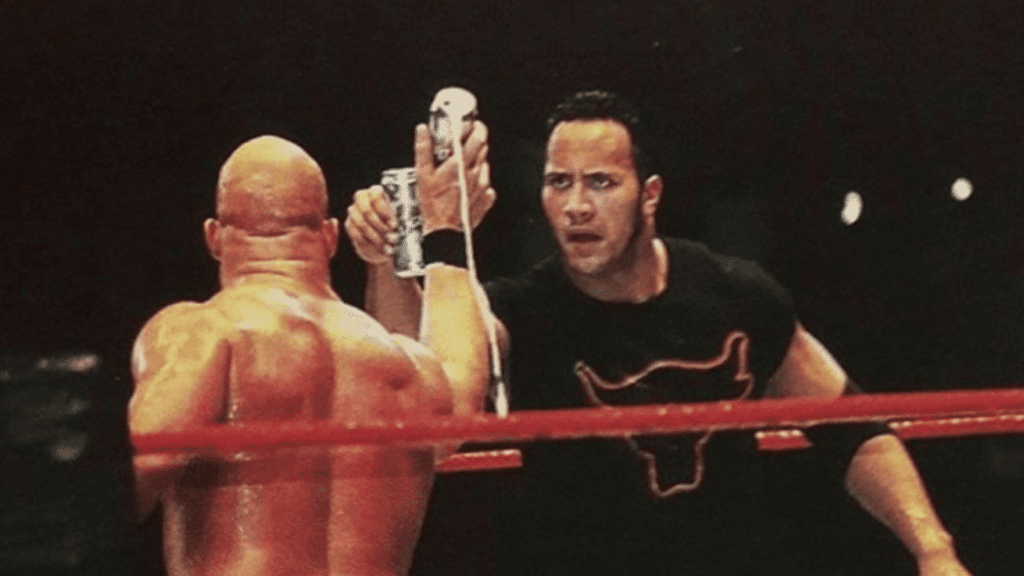 But are the two still rivals in real life or have they kept their rivalry aside to switch it to friendship. Austin sat in an interview with Kelly Clarkson to reveal if he and the Rock were friends in real life. They Rattlesnake said:
"Rock and I had been great friends from the moment he came into the company, and we turned our relationship into a rivalry. And at many times, regardless of who was playing the good or bad guy, we always had a great friendship and a lot of respect and love for each other. The Rock was always my favourite opponent because he brought out the best in me, and I brought out the best in him. When you put the two No. 1 guys in there together, magic happens." 
ALSO READ: "Greatest Prank of all time"; When Seth Rollins opened up on travelling around the world with the Money in the Bank briefcase
Stone Cold Steve Austin loved to recall his WrestleMania matches with the Rock
After discussing about his relationship with the Rock, Austin addresses his blockbuster WrestleMania matches with the Rock. The Rattlesnake, Stone Cold Steve Austin and the People's Champ, the Rock have battled in three different WrestleMania matches making their rivalry one of the greatest rivalries of WrestleMania history. Here's what he had to say about the battles at the Grandest Stage of them All:
"Rock and I headlined three WrestleManias together, which nobody has ever done. He knew that after that match, I was going to retire and ride off into the sunset. He knew that I didn't want to retire but I had some nerve and neck issues and I needed to get out of the business. After the three count, after he pinned me following three Rock Bottoms, he told me, 'man, I can't thank you enough for what you did for me. I just want to know I love you, man."
ALSO READ: Who will walk out as the Raw Women's champion when Bianca Belair, Becky Lynch, and Asuka square off at Hell in a Cell?
ALSO READ: "Just give me the ball, and I'll take it to the house"; When Seth Rollins revealed why he strangled with Vince McMahon for an Intercontinental Championship reign