Pat McAfee's commentary alongside Michael Cole infused a new life into WWE programming. Due to his jovial presence and out-of-the-box oratory skills, fans even regarded him as the best hiring WWE has made in years. With that being said, he's been on a planned hiatus for the time being. Back in September, WWE announced that due to his miscellaneous commitments for ESPN's College GameDay, he'd go on a break.
Since that very day, fans have been wondering about McAfee's eventual return to WWE. Although it's not set in stone as of now, a significant bit of update has emerged over the former Colts' star. According to Xero News, Triple H reportedly wants Pat McAfee back on commentary on the road to WrestleMania 39.
Also, with Royal Rumble being so close, some swirling theories suggested that he may surprise everyone by entering his first-ever Rumble match. The above report noted that McAfee's Rumble status for this Saturday is still unknown. However, with the nature of "highly pleasing" surprises lined up, fans can manifest for good.
Thousands in attendance can count themselves in for a feast if Hunter really has McAfee lined up as a potential surprise at Rumble. Also, the kickoff specialist may plant seeds for his likely WrestleMania match in Los Angeles. At the moment, McAfee's WWE return is just a matter of time.
Discover more: TNA legend produced the majestic segment between The Undertaker and Bray Wyatt on WWE Raw Is XXX
Pat McAfee was an instant success for WWE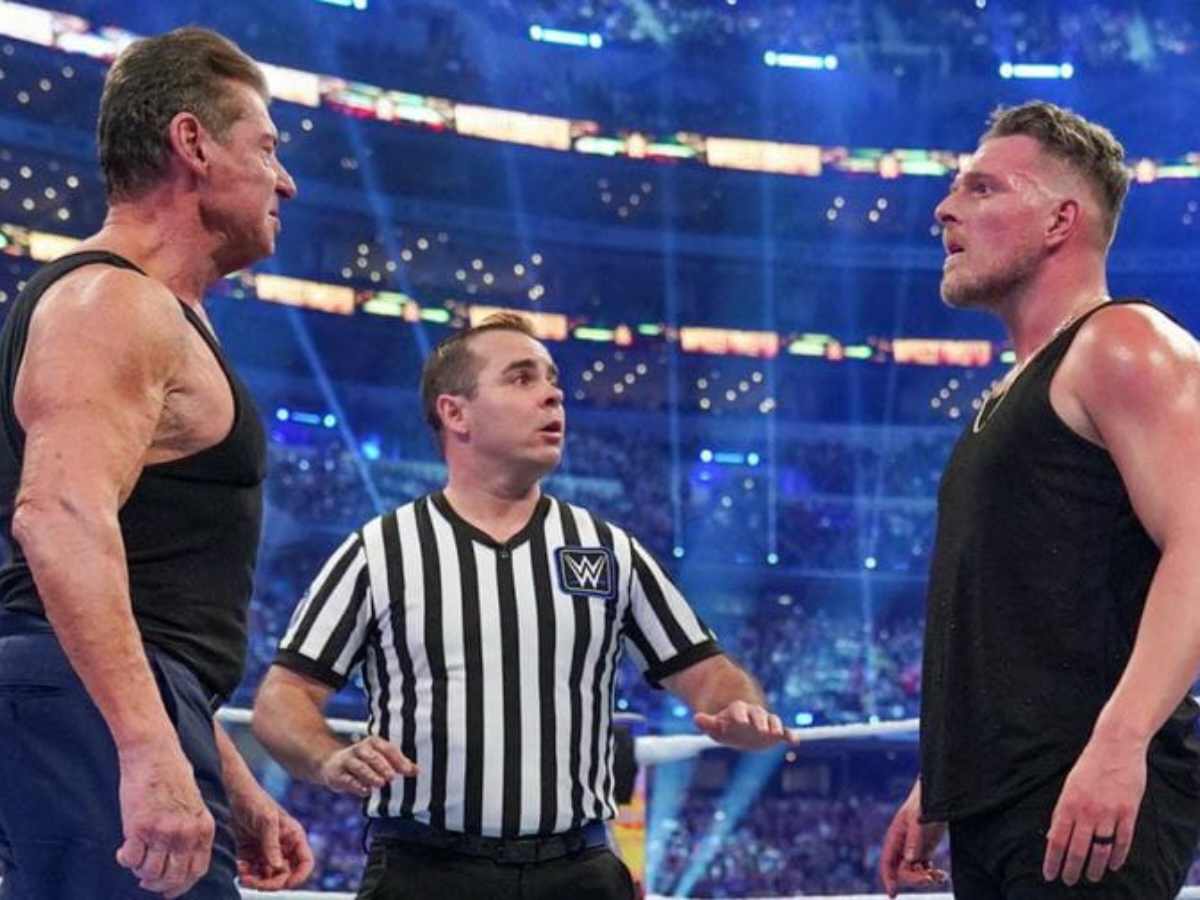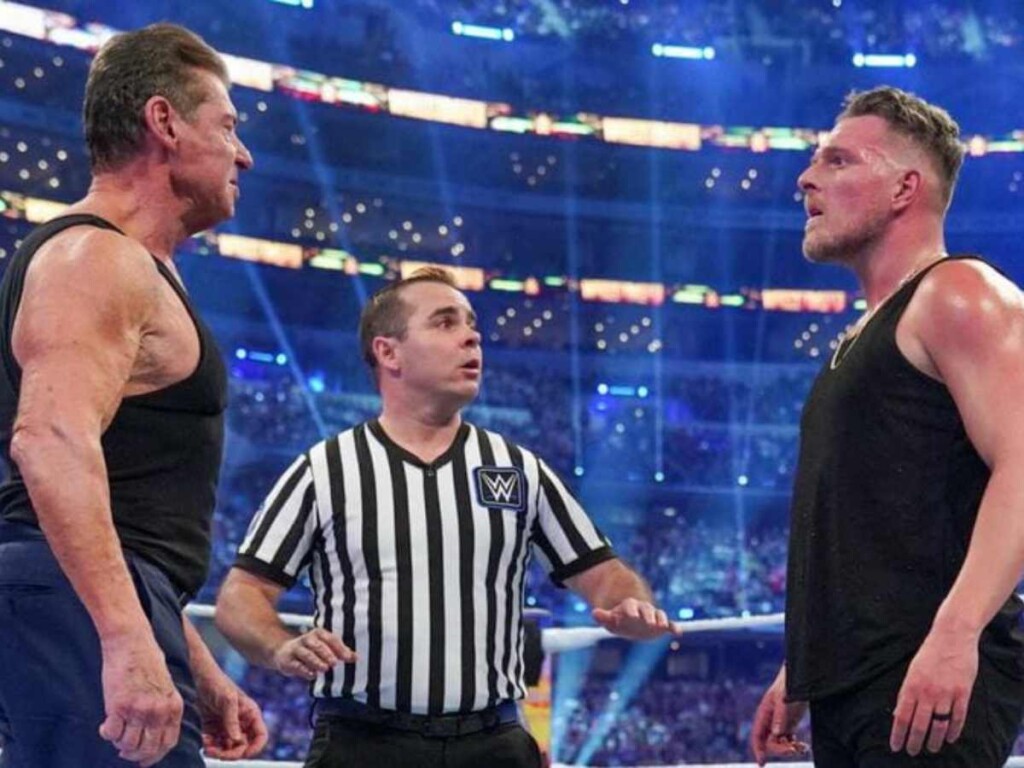 So far, Pat McAfee has wrestled twice in WWE. First and foremost, he competed against Austin Theory at WrestleMania 38 last year. Displaying some spiffing athleticism and sheer determination, McAfee schooled Theory. Following that, Vince McMahon decided to tango with the legendary punter. Due to multiple interferences, the 77-year-old emerged victorious.
Next, he faced Baron Corbin at SummerSlam. In a rivalry that initially felt lifeless, Pat McAfee blew magic into the mix. He would berate Corbin on the microphone on occasions, mocking the Golden Gloves Champion as a "Bum-ass". At the Biggest Party of The Summer, McAfee defeated Corbin.
The WWE Universe is anxiously waiting for his next ring outing in WWE. Despite coming from an NFL background, McAfee took this business very seriously, unlike many outsiders in the past. That embroiling passion within himself is exactly what led to his instant success in WWE.
In case you missed it!
"Run it back," Seth Rollins teases a first-time-ever match with former NXT UK Champion
"to limit his earnings": Pat McAfee discusses a bizarre conspiracy theory surrounding Tom Brady's unretirement