WWE Superstar Matt Riddle has opened up on how the Bloodline problem has changed his perspective on life. He claims that he has been a changed man since the beginning of the Bloodline feud.
Riddle says that he is a happy, carefree, and happy-go-lucky guy. But Bloodline member Solo Sikoa has made him consider his nature. He feels he is a nice person, but people tend to take advantage of his lenient nature. Matt is considering changing himself and his attitude henceforth.
Riddle was doing great in his feud against The Bloodline. Suddenly, he was taken off the TV in December. He recently returned on the night after WrestleMania in a segment involving The Miz.
Recently, Riddle appeared on an episode of WWE's 'The Bump'. In the episode, he had some words to say about Solo Sikoa. He said, "…The guy's (Solo Sikoa) just no fun. He's just frowning all the time. The worst part, like I said, he's a bully. He takes advantage of people when they're not expecting it, and he doesn't play fair. The thing about 'The Bro', 'The Bro' plays fair. He plays rough, he plays tough, but I play fair."
He even called Solo Sikoa a 'thorn' in his side. Matt claims that Solo has taught him enough to change his attitude toward life. He claims that he wants to change and find a balance between his fun nature and seriousness, but it will also dull his life.
Related: Disney franchise releases Dwayne Johnson amid $3 billion lawsuit
Riddle, Sami Zayn and Kevin Owens Vs. The Bloodline at Backlash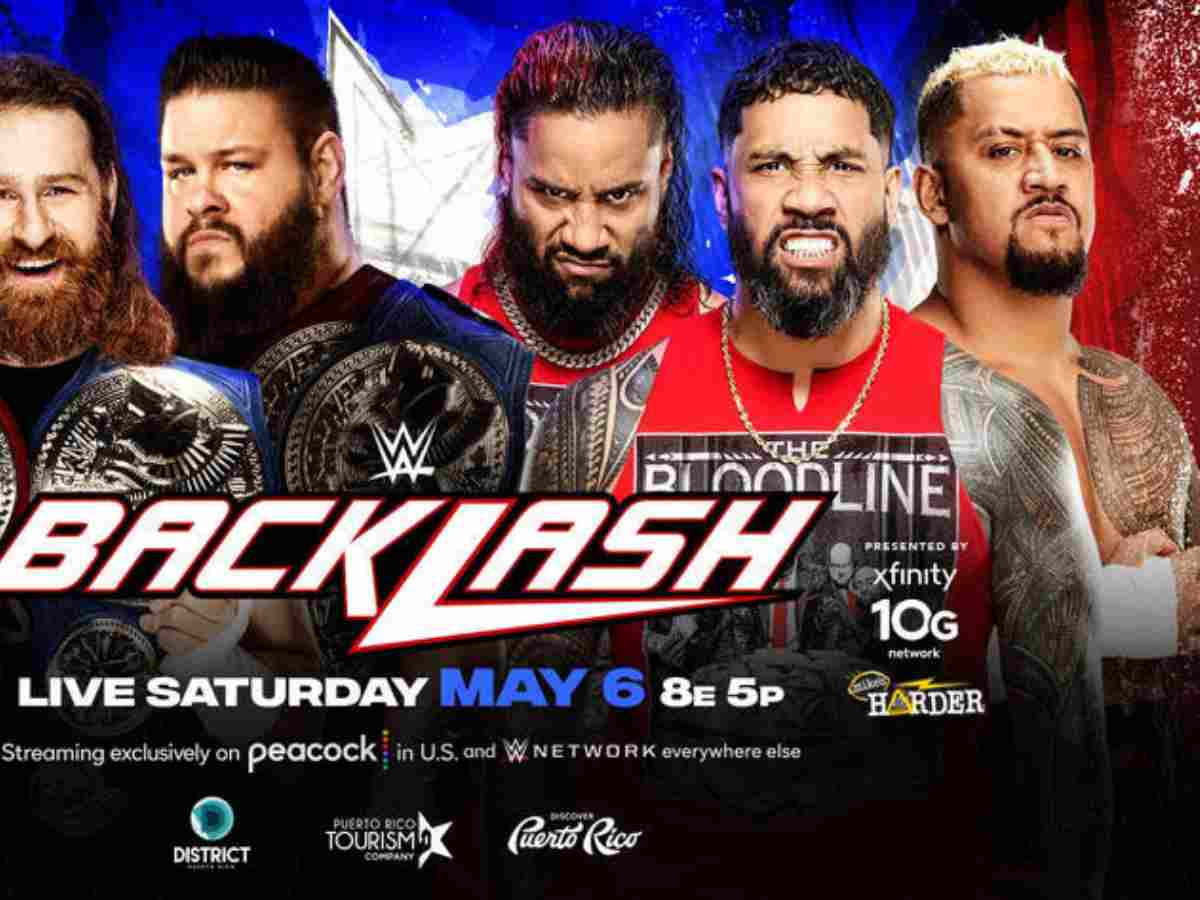 Riddle, along with Sami Zayn and Kevin Owens, is all set to take on the Bloodline members Jimmy Uso, Jey Uso, and Solo Sikoa. The match will take place at the Backlash pay-per-view on May 6.
Since Riddle's return at night after WrestleMania, he has been battling off the Bloodline Members and other victims of the faction Sami Zayn and Kevin Owens. The feud has escalated in recent weeks.
The battle between the groups is more than a match. It is a clash of egos and is about making a long-term impact. The history between the factions is deep-rooted, and it will be interesting to see who emerged victorious at Backlash
In case you missed it: