Maxwell Jacob Friedman or as more popularly known as MJF is one of the greatest professional wrestlers in the world. He is a three time winner of the AEW Dynamite Diamond Ring. He never fails to be proud of his achievements and shows it off to the masses.
He is a man of aggression and is often found in his heel form in the ring. His aggression is nevertheless acknowledged among the masses. Many great professional wrestlers have delivered words of praises for the superstar for his breathtaking skills.
MJF is quite active on his social media platform where he constantly hurls comments on his fellow superstars as well as other celebrities from all walks of life. Known for his attitude, he often receives comments from other well known personalities.
RELATED – "I think she would be a really good WWE Superstar" Alexa Bliss fantasizes the WWE DEBUT of Cardi B leaving everyone ecstatic
MJF and Morgan Moore are often involved in Twitter arguments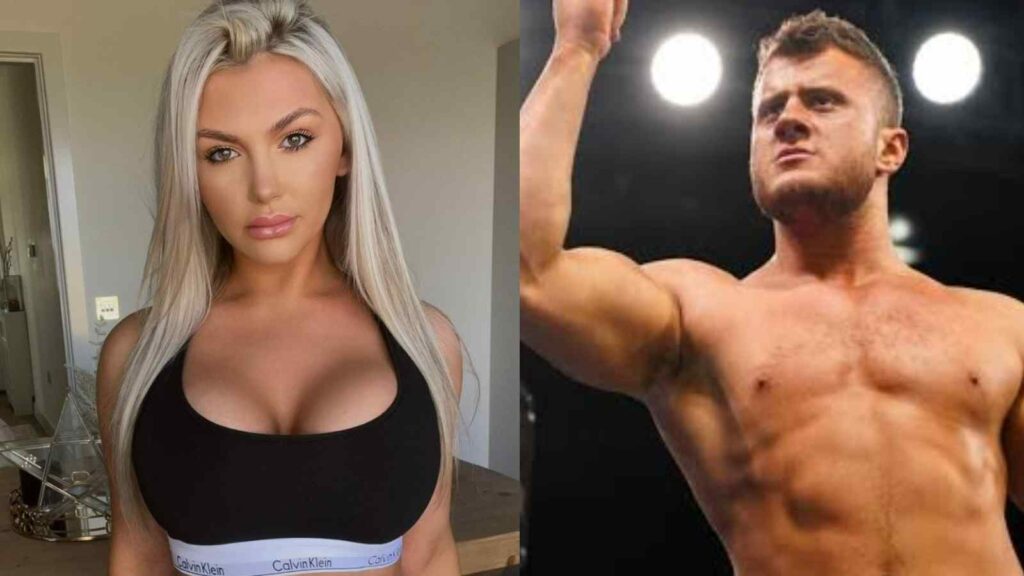 He was recently involved in a Twitter feud with the adult star Morgan Moore. The AEW Superstar took to Twitter to post his pumped body post workout. Additionally he wrote "Better than you" on the post. To this, Morgan Moore commented, "Not better than my 6'3 f*ck buddy though."
MJF didn't stop here. He replied to her saying, "I'm 6'3 when I lean forward in the morning." Morgan is an ardent WWE fan. She keeps herself updated on the things happening in the wrestling industry. She has posted a lot of stuff about MJF specifically.
Morgan Moore took to Twitter to disclose the two things she loves doing. S*x was her first thing in the list and feuding with MJF was listed second. It was very obvious for both sides of the fans since MJF had become a regular topic of her tweets over the last few months.
There hasn't been any reply from the AEW Superstar's side until now. With the Twitter rivalry they share and considering MJF's attitude, fans expect him to reply to the comment soon. A lot of changes have happened in AEW and things will take time to settle down.
It has been a trend over the last years that celebrities from non-wrestling backgrounds are interested in the news of the industry. Celebrities such as Cardi B, Megan Thee Stallion and others have expressed their desire to face WWE Superstar. We need to wait and see when such an opportunity comes.
ALSO READ – "They was such a S*XY a*s couple" WWE megafan Cardi B opens up on her favorite couple from WWE