Vince McMahon has been handling the wrestling business ever since buying the World Wrestling Entertainment (WWE) from his father back in the day, previously he used to attend his father's initial promotion named Capitol Wrestling Corporation in 1970s. McMahon had interest in this from his younger days and that rage led him to take the control of CWC in 1982 after he officially bought WWF (now as WWE).
Over the years, McMahon has created some of the greatest characters in wrestling history most notably of them being The Undertaker in that list. Former Raw Women's Champion Nia Jax have recently revealed the conversation she had with Vincee just after returning to the gorilla position after competing in the Men's Royal Rumble match. She was very grateful of the opportunity provided to her and to which Vince jokingly phrased that I wanted to see your a** kicked. She recalled that whole incident during recent appearance on The Wives of Wrestling podcast,
"I always had a good relationship with Vince [McMahon]. We chatted, we laughed, we joked and so, I even went up to him and just said, 'I'm very grateful that you thought of me for this' and he was like, 'Of course, of course. I wanna see you get your a** kicked.' You know, jokingly Vince is," said Jax.
Jax entered the Rumble match at No. 30 after taking out the originally scheduled last entrant in R-Truth just about when he was making his entrance. She then started walking towards the ring and eventually took Truth's spot in the match. After that, she ate up a superkick, a 619 from Rey Mysterio and an RKO from Randy Orton during her stay in the Men's Rumble match.
ALSO READ – "The very first person I called when my dad passed away was Vince McMahon," Natalya Reveals The First Person She Called After Jim Neidhart's Passing
Vince McMahon's s*x scandals keeps coming out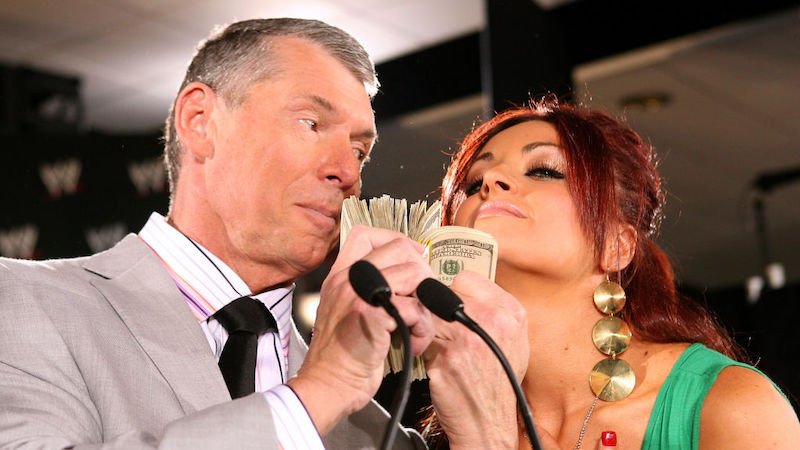 Shortly after the Wall Street Journal broke out the story regarding Vince McMahon allegedly paying $3 million to cover up his previous s*xual misconducts and affairs with former female employees of the company. He then went into appear on WWE programming for the next two weeks seemingly showing everything is alright with himself as if nothing has even happened.
Not much time passed, around a week ago once again the WSJ revealed the previously undisclosed amount of hush money Vince McMahon paid in total during the last 12 years of his career to put curtains on everything he's allegedly done with ex-female employees. Adding up to all the allegations, McMahon had already resigned from his CEO and Chairmanship until everything is being under investigation.
ALSO READ – "What a good freakin dude he is"- Goldberg heaps praise over former WWE superstar Chris Jericho saying he still loves him to death
ALSO READ – "Everytime Drew McIntyre gets knocked down he gets back up as twice strong"- When Drew McIntyre's ever ending resilience was appreciated by Matthew McConaughey