Chad Gable has been a mainstay on Monday Night Raw from a long time. His on-screen presence is so welcomed by the fans watching around as he's one of the finest to ever do it. Coming from an amateur wrestling background, Gable specializes in grappling technique and an ability to spin his opponents off the wheel. He's not a giant competitor. Still, the attributes he showcases are valent good to count him as a top-tier talent.
His current pairing with Otis has worked so well for them. Both men are personally connected with each other from their amateur days. Putting them together on television was a great decision on WWE's part as they compliment each other so well. For what it's worth, Chad Gable often gets compared to Kurt Angle, as they both have a ton of similarities.
Both Angle and Gable represented The United States in Olympics before coming to WWE. Master Gable's in-ring arsenal runs deep including numerous tools to tackle his counterparts. Not only fans, but Road Dogg too sees a future in Chad Gable. Speaking on his Oh You Didn't Know podcast, the Senior Vice President of WWE live events, commented over the sheer brilliance of Chad Gable.
"He's an entertaining dude, and he's got some character, and him and Otis — they're fun. I feel the same way about them as I do about Dolph. When they come out, I know I am going to be entertained with a great wrestling match. Otis is going to make some faces that are going to make me laugh. He's going to blow up and fall down on somebody … it's fun to watch those guys."
Discover more: "Not too shabby! Lol," Kurt Angle touts his unique achievement for being a honorary member of The Shield and DX
Chad Gable competed on WWE Raw this week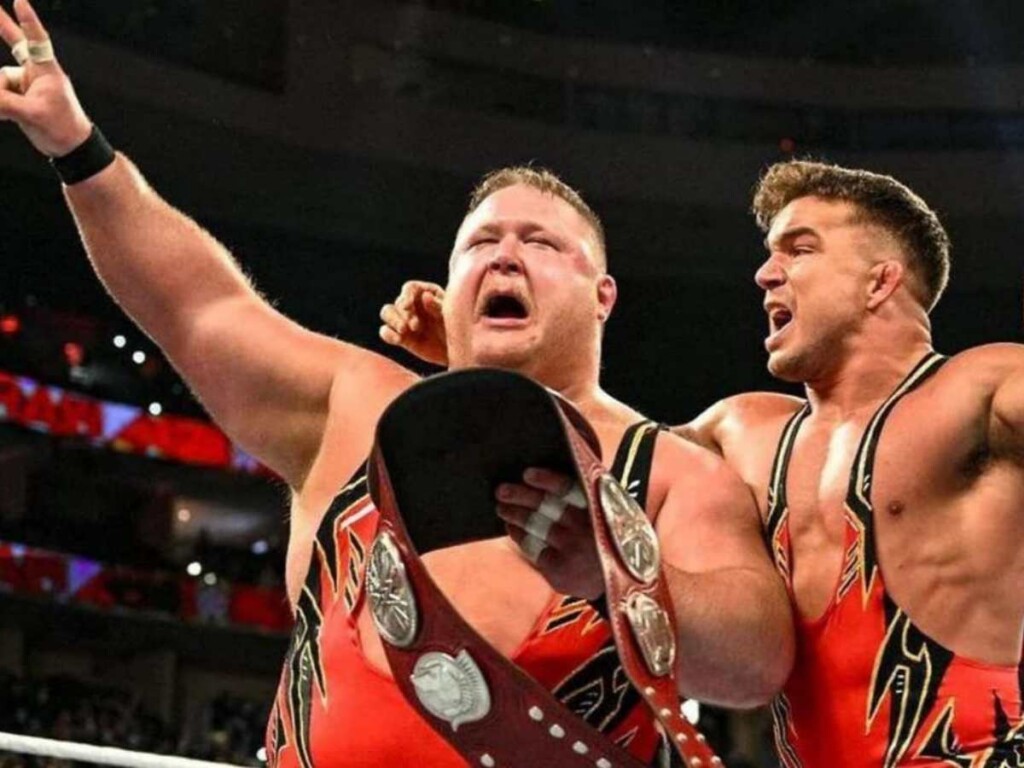 Adding to his impressive streak of banger matches on a weekly basis, Gable faced Rollins last night. In a high stakes matchup, The Visionary earned a pinfall victory over Otis' tag partner. With this win, Seth Rollins will now head to the Elimination Chamber match for the US Championship in two weeks from Saturday.
Despite ending up on the losing side, The Shoosher once again displayed high offense. Multiple suplexes and Ankle Lock holds whenever Seth was trying to escape the clutches were palpable. At the end, a Pedigree was something which was able to keep Gable's shoulders on the mat for three count.
As of now, The Alpha Academy is waywardly heading towards WrestleMania 39. There seems to be no concrete plans in place for Otis and Gable. However, their regular representation on weekly television depicts how trustworthy material they are for WWE.
In case you missed it!
Triple H comments on the WrestleMania 39 status of The Rock following Royal Rumble
"We have history with the Bloodline," Rhea Ripley teases facing Roman Reigns at WrestleMania