Recently, WWE Hall of Famer Kurt Angle appeared on the extremely popular and influential podcast The Joe Rogan Experience. It is a widely known podcast hosted by UFC commentator Joe Rogan. In the most recent episode, Rogan was joined by American Olympian gold medalist and WWE legend Kurt Angle. In the nearly 3-hour-long episode, both individuals discussed several topics.
From Kurt's wrestling career to his very serious drug issue he was going through in the mid to late 2000's, everything was talked about in the recent episode of The Joe Rogan Experience. In one of the major highlights of the episode, the WWE Hall of Famer discussed his major injuries and health problems he suffered throughout his career. Most notably, he shed light on his broken neck, which he has broken over five times.
Kurt Angle mentioned in the podcast how he suffered a major neck injury and kept on wrestling, not realizing that he was wrestling with a broken neck. He said that it wasn't until he started to notice his neck hurting more and more every day. As a result, he finally checked up with a doctor, who revealed that he couldn't wrestle anymore.
"I won the first round of Olympic trials with my neck broken. I went home the next day and went to the doctor and he took an MRI of my neck and said you have four broken vertebrates and two disks sticking directly in your spinal cord. He said you can't wrestle anymore. You are done. I was devastated," the WWE legend said.
Kurt stated that he consulted an alternative doctor who more or less said the same thing. However, the doctor, told him that he could wrestle, but not before taking 12 shots five minutes before the match, which would numb the pain for an hour. He added that Angle would go through excruciating pain after the match was over.
The WWE legend told Joe Rogan that the trick worked, and it took him to the finals of the Olympics matchup and got him a gold medal with a "broken freakin neck." Rogan reacted to this shockingly, stating, "Wow! What a decision to make!" Kurt Angle just laughed and agreed. It's quite admirable, yet incredibly scary, how Angle managed to pull off a feat this impressive.
Related: 39-year-old WWE Superstar out of action with UNDISCLOSED injury
Kurt Angle and his love for pro wrestling
It's no question that Kurt Angle is one of the most venerated wrestlers of all time. Kurt started training at an early age of 7, and by 1996, he was already a well-accomplished American Olympian with a gold medal, but he did not stop there. In 1999, he made his WWE debut after serving some time in ECW.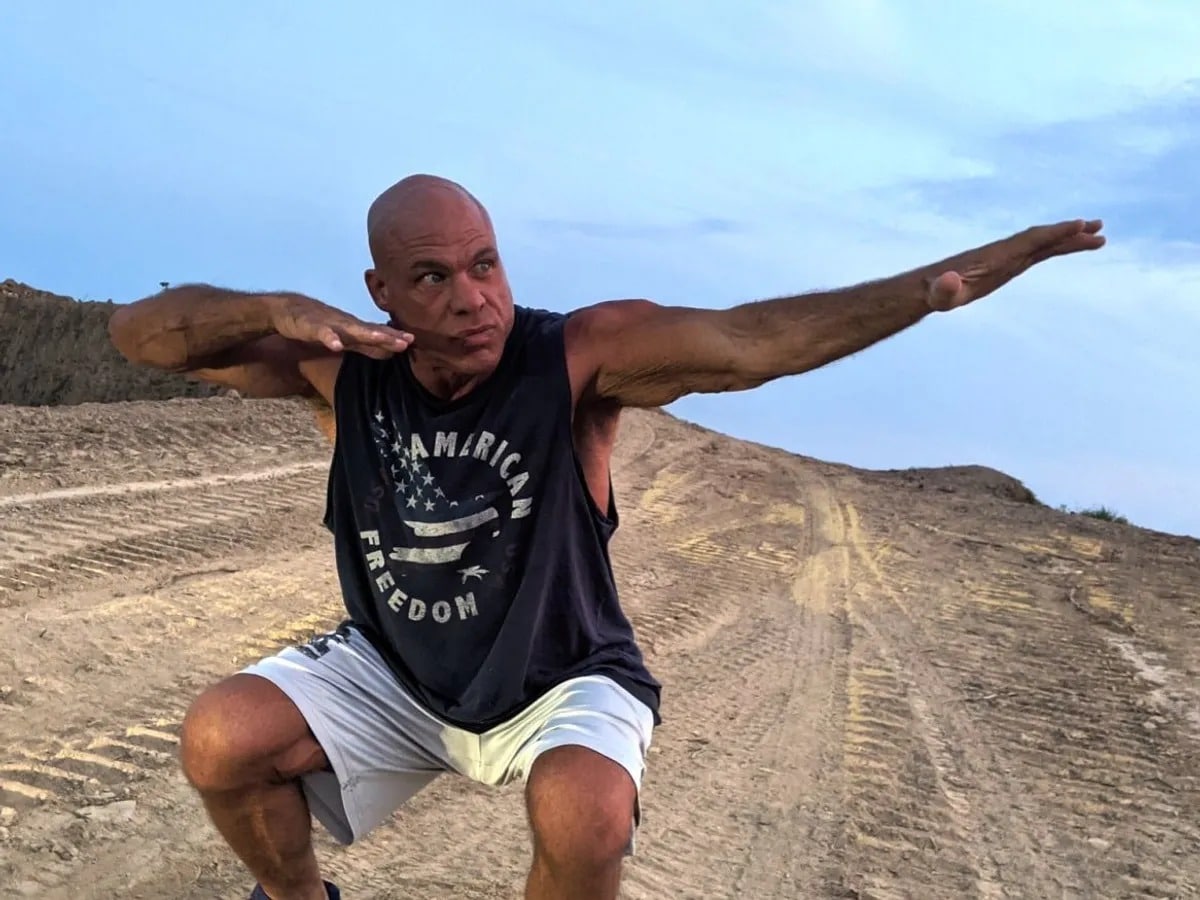 The WWE Hall of Famer quickly skyrocketed to the main event scene, alongside the likes of The Rock, Stone Cold Steve Austin, Triple H etc. Kurt Angle made his name in the big leagues. He won his first WWE championship in the year 2000 after defeating The Great One at No Mercy.
Kurt Angle went on to have an extremely impactful career in major companies like ECW, WWE, and TNA. He had five-star classics with The Undertaker, John Cena, Shawn Michaels, Brock Lesnar and many more fantastic wrestlers. Kurt is unquestionably one of the greatest WWE wrestlers of all time and his career most certainly proves that.
In case you missed it: