Saraya has her roots in the world of professional wrestling. Hailing from a family of wrestlers, Saraya had no plans to carry forward the family business until she realized how cool the wrestling industry was! Paige, aka Saraya, is the daughter of Julia Hamer-Bevis and Patrick Bevis, both of whom have been professional wrestlers.
She recently revealed her family's reaction to various stars of the wrestling industry. Speaking on the Whoo's House podcast, Saraya shared some unknown stories of her childhood. As the daughter of wrestlers, she has been traveling to her parents' matches since she was a child.
While Julia was pregnant with Paige, she had no knowledge of her pregnancy and continued to stay active in her wrestling roles. She even tasted a gorilla press while Paige was inside her. Taking the comment in a light-hearted manner, Sarays said that the bumps felt awful. For such reasons, she said, "I've been wrestling since I was a fetus."
The wrestlers, who she considers heroes, secure a special place in her heart. She has been following in their footsteps to achieve what she could in the world of pro wrestling despite going through a tough time. Saraya herself has had a difficult life from a young age. Her neck injury almost caused everyone to believe that her wrestling career was over.
Discover More: "I couldn't sleep one night": Saraya Reveals How Her Family Caused Dwayne 'The Rock' Johnson to Have a Sleepless Night
Saraya used Jake the Snake's velcro to get popular in her school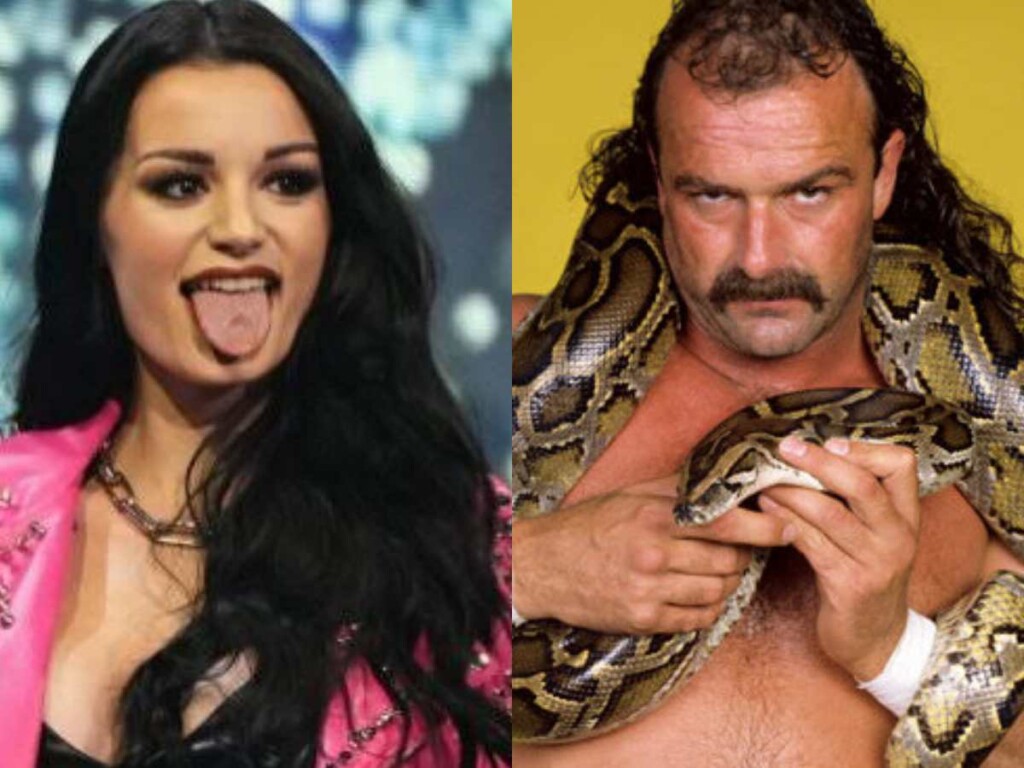 Saraya was no different from any other random child at school. She recalled an incident from the past during the same podcast. She remembered Jake the Snake going ahead to stay with her father, Bevis. Jake was a very popular name among the masses, and none of the children in Saraya's class believed it to be true.
In order to fulfill the little child's desire, Jake tore off a velcro from his boot and signed it, which Saraya is sure to have flaunted at school. She also told the listeners that her mom still has the shoe piece with her, safely stored. The former WWE star jokingly added, "Maybe I can sell it."
Saraya is an integral part of the AEW community now. Tony Khan gave her the freedom she needed to explore new places in the world of professional wrestling. With all her friends signed up with the company, she didn't take much time to confirm the offer. Saraya is on her way to dominating the division with her captivating aura and personality.
In case you missed it!
"Man, I love Hunter," Saraya reveals Triple H's reaction to her decision to leave WWE
"She'd probably be scared to wrestle me again," Saraya makes a bold claim about former WWE Women's Champion