Seth Rollins is currently involved in a rivalry with Matt Riddle and the rivalry is a fierce and explosive one as the two have been said to be haters of each other in real life. Seth Rollins and Matt Riddle's rivalry began following the Money in the Bank Live Event. Seth began attacking Riddle on RAW following the Live event and the two were slated for a match at the SummerSlam.
Seth Rollins injured Matt before the SummerSlam on an edition of RAW, thereby the match had got cancelled but Riddle managed to show up at the event, only to get stomped by the Seth, who came out on top.
Seth Rollins and Matt Riddle were also involved in a censored and intense conversation recently, wherein the two wrestlers dropped F bombs on each other and also dragged each other's personal lives in the matter. This segment saw some sort of TV 14 content, although the deal of switching to TV 14 is yet to be signed.
Seth Rollins was defeated by the returning Cody Rhodes at WrestleMania this year and it also led to the start of one the fierce rivalries of this year in the WWE. Rhodes has defeated Seth on two different occasions since then and is now out of injury.
RELATED: "I've dedicated my ENTIRE life to it" Seth Rollins reveals the reason he can't spend time with his little one
Seth Rollins was involved in a Vince McMahon before WrestleMania 38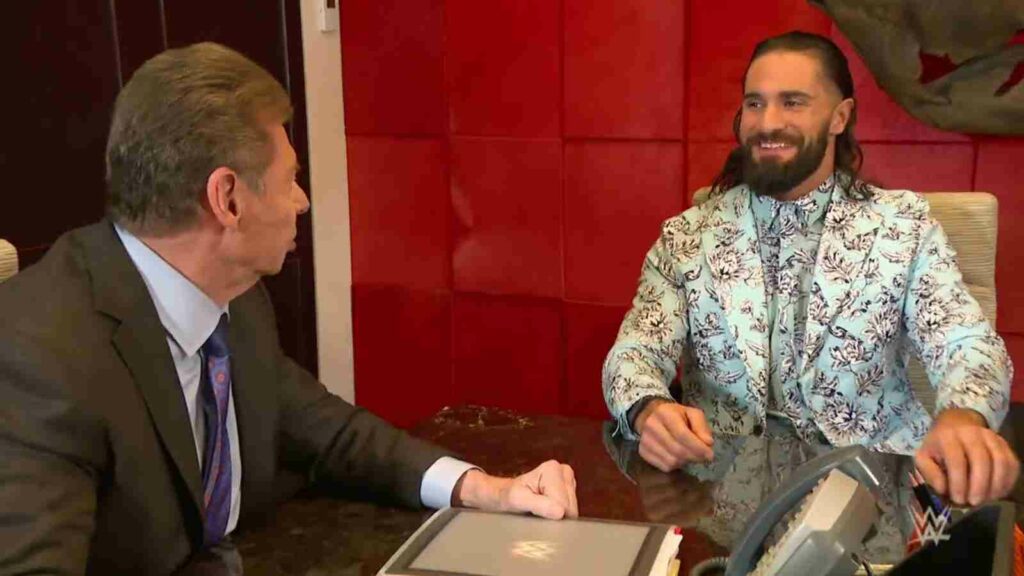 Before the WrestleMania 38 Live event, as per the storyline Seth Rollins visited Vince McMahon's office, where Mr. McMahon had said to him that Seth Rollins would face an opponent of his choosing at WWE WrestleMania 38.
The Segment showed Seth Rollins visiting Vince McMahon's office as Vince McMahon had invited him. Seth feels that Vince has invited him to fire him but Vince says that Rollins will be on the match card and face an opponent of his choosing at the WrestleMania.
Recently, during an interview with Ryan Satin on his Out of Character Podcast, Seth Rollins had said that working with Vince was kind of like a double-edged sword. Rollins stated that if he needed something or needed an answer to something, he would get it instantly since he was always with Vince because every response had to go via Vince and he was always right there. Seth meant that his doubts would never pass through anyone before reaching Mr. McMahon.
According to Seth Rollins, Vince was very frivolous and dealing with him as a talent was hard. However, after working with Vince for a while, one could comprehend his vision.
"You could understand his vision, once you worked with him for a long enough time. You started to understand that. On the other side of that, he was very flippant. He was very all over the place. That was to his credit, part of his genius but it was also like very stressful to deal with as a talent."
ALSO READ: "The first thing you think of is…"- Austin Theory recalls the moment he found out about Vince McMahon's retirement