Snoop Dogg has been closely associated with the WWE for a long time. Being acquainted with the company for over a decade, WWE felt privileged as they inducted him into the WWE Hall of Fame Class of 2016. Over the years, he has made a few appearances in WWE.
Snoop Dogg received a shiny golden belt from Becky Lynch and Bianca Belair at the WrestleMania 39 launch party at SoFi Stadium in Los Angeles back in August. Snoop Dogg wore the title proudly at all times and even took it with him on his "Holidaze of Blaze Tour." However, misfortune struck when he announced that the belt had gone missing.
Snoop Dogg and WWE took to Instagram to announce the missing belt. "Need it 911 ASAP before WrestleMania in Hollywood so if y'all see it, let me know," he wrote. WWE also took to Twitter and announced the sad news, urging the fans to help them find the title.
The fans seemed quite worried about the beauty designed in gleaming shades of white and golden. Snoop Dogg himself added in his Instagram post that the title "is just perfect." However, some fans also speculate that this might be a new addition to WWE's upcoming storylines.
Also Read – Snoop Dogg's upcoming appearance on AEW has upset WWE
With WrestleMania just around the corner, is WWE planning to create a new storyline involving Snoop Dogg?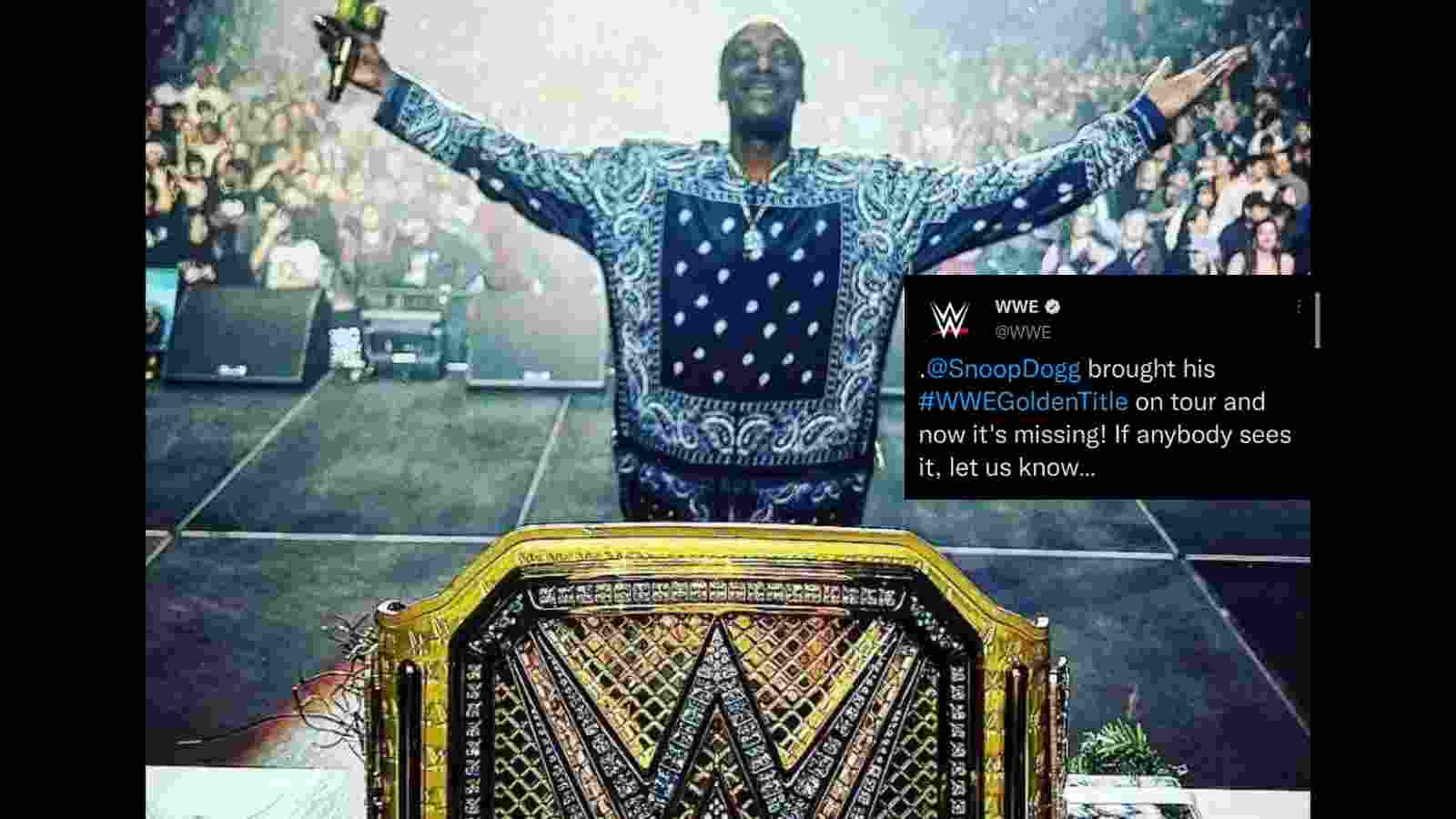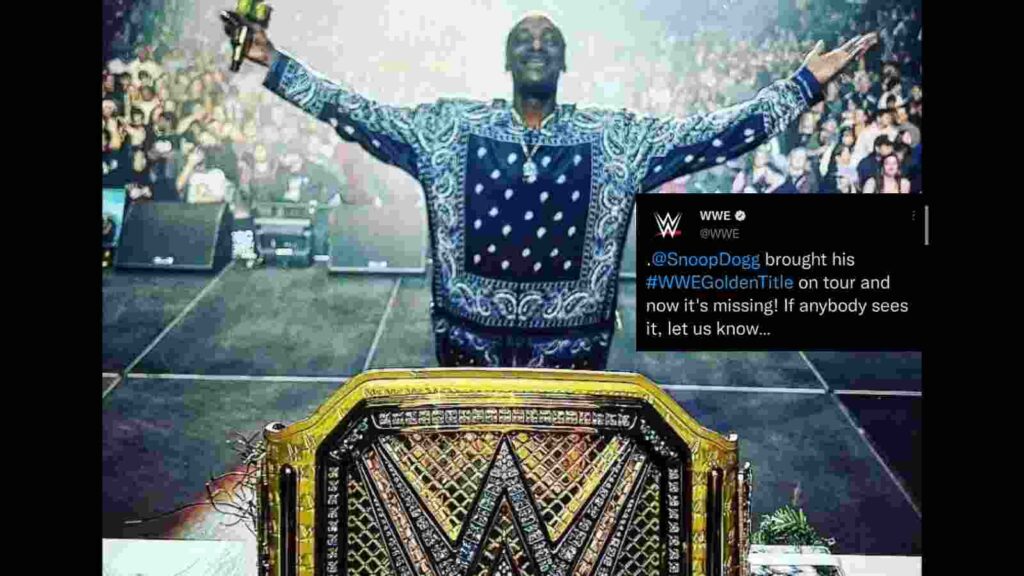 The upcoming season of WrestleMania goes with the tagline "WrestleMania goes Hollywood." It's 39th edition will be the "grandest stage" that can ever exist and will include a great number of Hollywood stars.
Dwayne Johnson and John Cena are highly rumored to grace the occassion. Snoop Dogg is also associated with both industries to a great extent, so it won't be far-fetched if he is expected to be present at the event. Since he mentioned WrestleMania in his Instagram post, this might be a teaser for his return to WrestleMania 39.
Also Read – Is Logan Paul eliminating John Cena at Royal Rumble 2023 the perfect option to storyline a WrestleMania match?
Some fans also think that the missing belt is just a plot devised by WWE to hint at a returning Sasha Banks. The Boss' return rumours have always piqued the interest of fans. Snoop Dogg accompanied Sasha Banks to the ring during her match at WrestleMania 32. Will history repeat itself and will Dogg walk towards the ring with Banks once again?
Also Read – Significant Update on Sasha Banks' future in the Wrestling industry