A lot has been changing in the recent creative meetings of WWE. The road to WrestleMania for Becky Lynch now seems a bit more clear than it was a week ago. As seen on Raw this Monday, The Man interrupted the Ding Dong Hello segment hosted by Bayley. Just when the Damage CTRL showed too much excitement giggling around, the Irishwoman crashed the party.
In the process, WWE Hall of Famer Lita joined her. They marched towards the ring, adding to the animosity of Bayley and her girls. Following a sigh of disdain, Lynch & Lita issued a challenge towards Dakota Kai & IYO SKY for those Women's Tag Team titles. Initially, the Role Model questioned their credibility to even think of presenting their contention.
But, the former Irish Lass Kicker turned out a step ahead. She recounted on the dignified success of herself and Lita in their respective careers. Ultimately, a tag-title showdown got confirmed for next week's show in Grand Rapids. A new update has emerged on the possible outcome of that pivotal bout. According to the Wrestling Observer Newsletter, fans could expect a surprising exchange of titles next week.
As evident, Becky Lynch & Lita heading into Los Angeles as tag champs is a much bigger deal. Also, WWE is advertising Ronda Rousey for the upcoming edition of red brand. Aligning all the stars, it can possibly lead towards Lynch capturing the gold alongside Lita. Then, they'll be confronted by Ronda Rousey & Shayna Baszler to set-up their showdown for WrestleMania.
There's only one reason as to why WWE can make the bold move. Pretty obviously, going by the aforementioned direction automatically clocks in Becky Lynch & Ronda Rousey in the same match. If happens, this is a much bigger deal than IYO & SKY defending their gold against the former UFC aces.
Discover more: WATCH: Maryse smacks The Miz for touching her too much while cooking at home
Will Trish Stratus be involved between Becky Lynch & Lita's road to WrestleMania?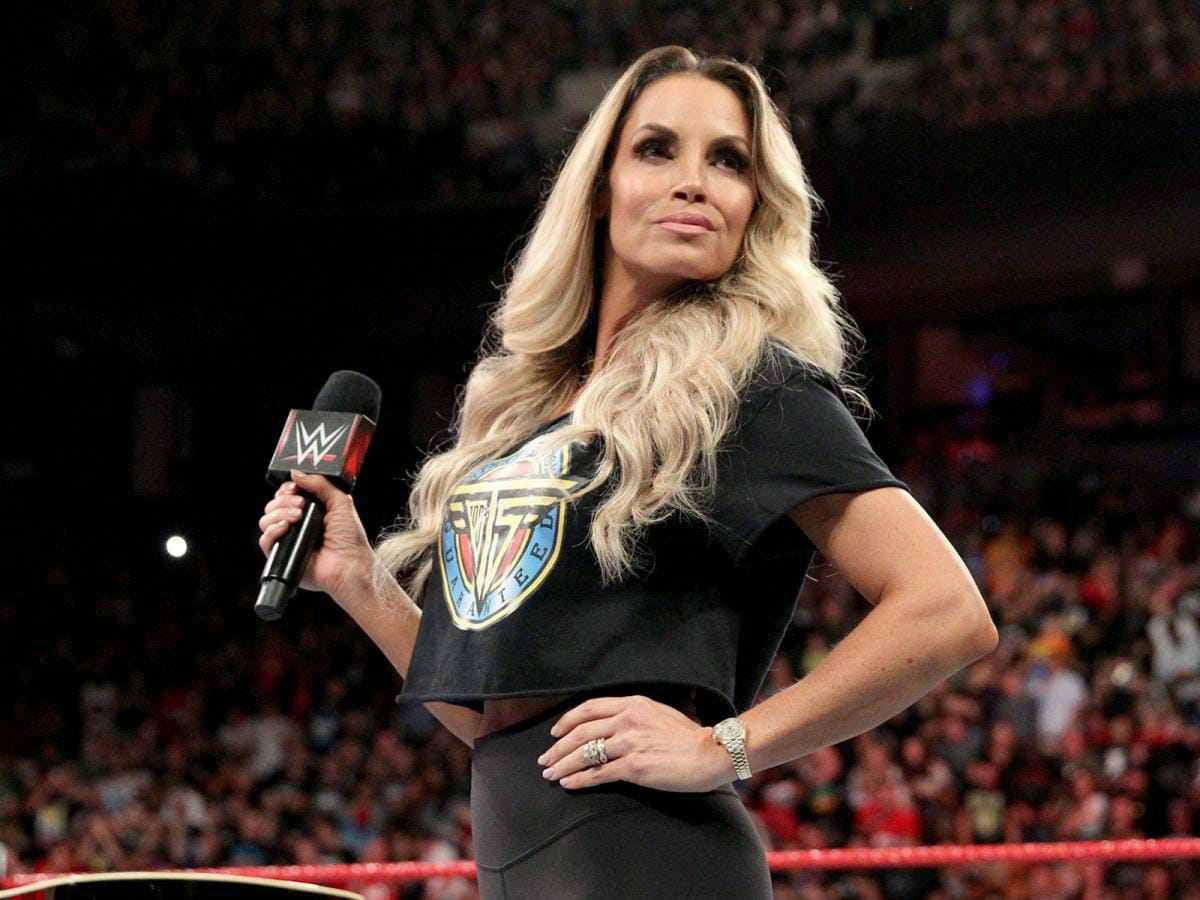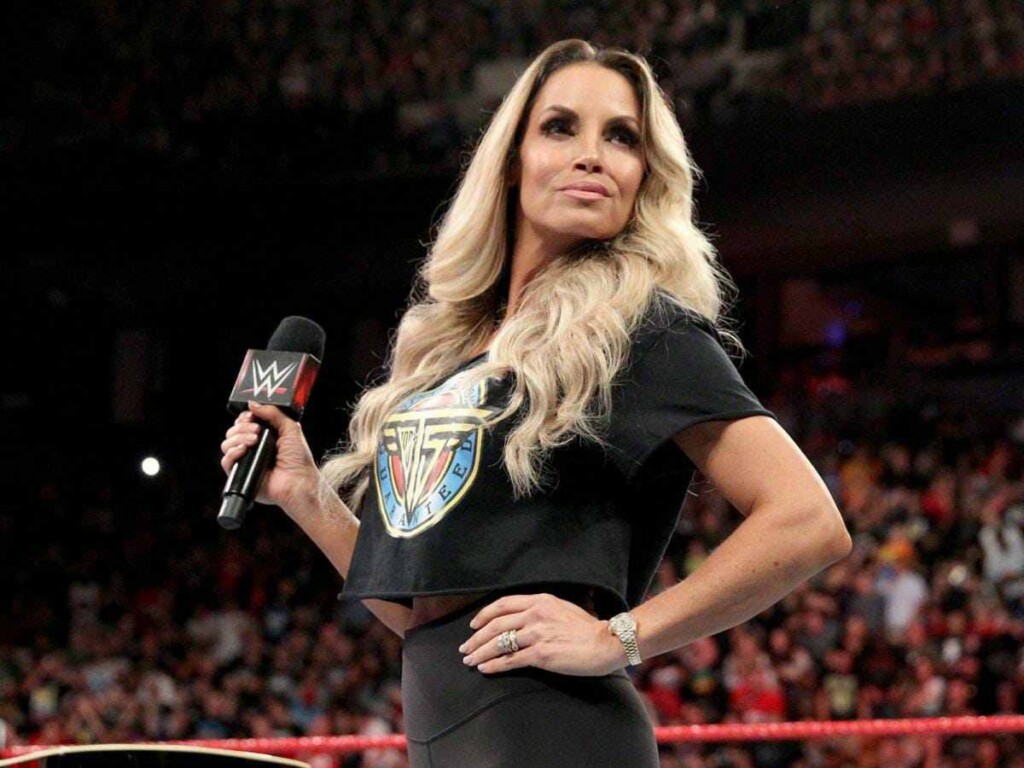 For weeks now, there's a lot of back-and-forth going over Trish Stratus' potential WWE return. In fact, she was backstage on Raw this week. Originally, the plans called for the Canada's Greatest Export to possibly join Lynch & Lita in that Ding Ding Hello segment.
However, due to a 'last-minute' creative change, everything got nixed and Stratus left the building early. Sources still believe that fans need to be a little patient to receive a dose of Stratusfaction. According to the WRKD twitter account, the Toronto legend will work a dream programme soon enough.
If Stratus returns next week, this might land WWE on tricky grounds. They'll need to decide if they're willing to have Becky Lynch, Lita & Trish Stratus in a 6 woman tag-team match at WrestleMania against the Damage CTRL. Or else, the remaining possibilities have already been discussed above.
In case you missed:
"It was the right call," AEW Superstar defends the decision of Sami Zayn losing the World title match against Roman Reigns at Elimination Chamber
Another milestone pops up in the life of former WWE star Sasha Banks aka Mercedes Mone