The WWE sale was an extremely hot topic earlier this year. Given that now the merger between WWE & UFC has been announced, Steve Austin has commented on the same. During an interview with the SI Media podcast, the Bionic Redneck got inquired for a variety of topics in wrestling. Well, to say the least, Vince McMahon's decision to sell WWE didn't surprised Austin.
According to him, it was in the grapevine and happened inevitably. Citing the example of UFC being acquired by Endeavor in the past, Stone Cold justified WWE's decision to do the same. He recalled that Raw after WrestleMania promo from Triple H this year. Out there in Los Angeles, the WWE CCO assured their fans that they're going nowhere.
Pointing the same, Austin argued how the creative reins should remain with them only. Pro-Wrestling is an art form and not everyone gets to handle it. The Texas Rattlesnake stated that when he asked Vince about taking the company public years ago, McMahon replied that it's to legitimize the business.
"I wasn't shocked at all. It's been in the grapevine and it happened and it kind of made sense. UFC did it, so why not WWE? Triple H went out there and cut that promo, saying that they're not going anywhere, meaning the people that are running WWE. I remember when Vince took the company public years ago. I asked him, I said, 'Vince, why do you want to do this?' He said, 'Steve, to legitimize the business."
Ari Emanuel, the CEO of Endeavor, pushed for Vince McMahon's stay in WWE. As a result, the 77-year-old will serve as the Executive Chairman of the new company. The day-to-day operations within WWE aren't expected to change much. The official transaction to merge WWE & UFC will be completed soon, thus forming a $21 billion+ conglomerate.
Related: WWE CEO believes Vince McMahon won't hamper shareholders' profit after the company's sale
Does Steve Austin have another match left in WWE?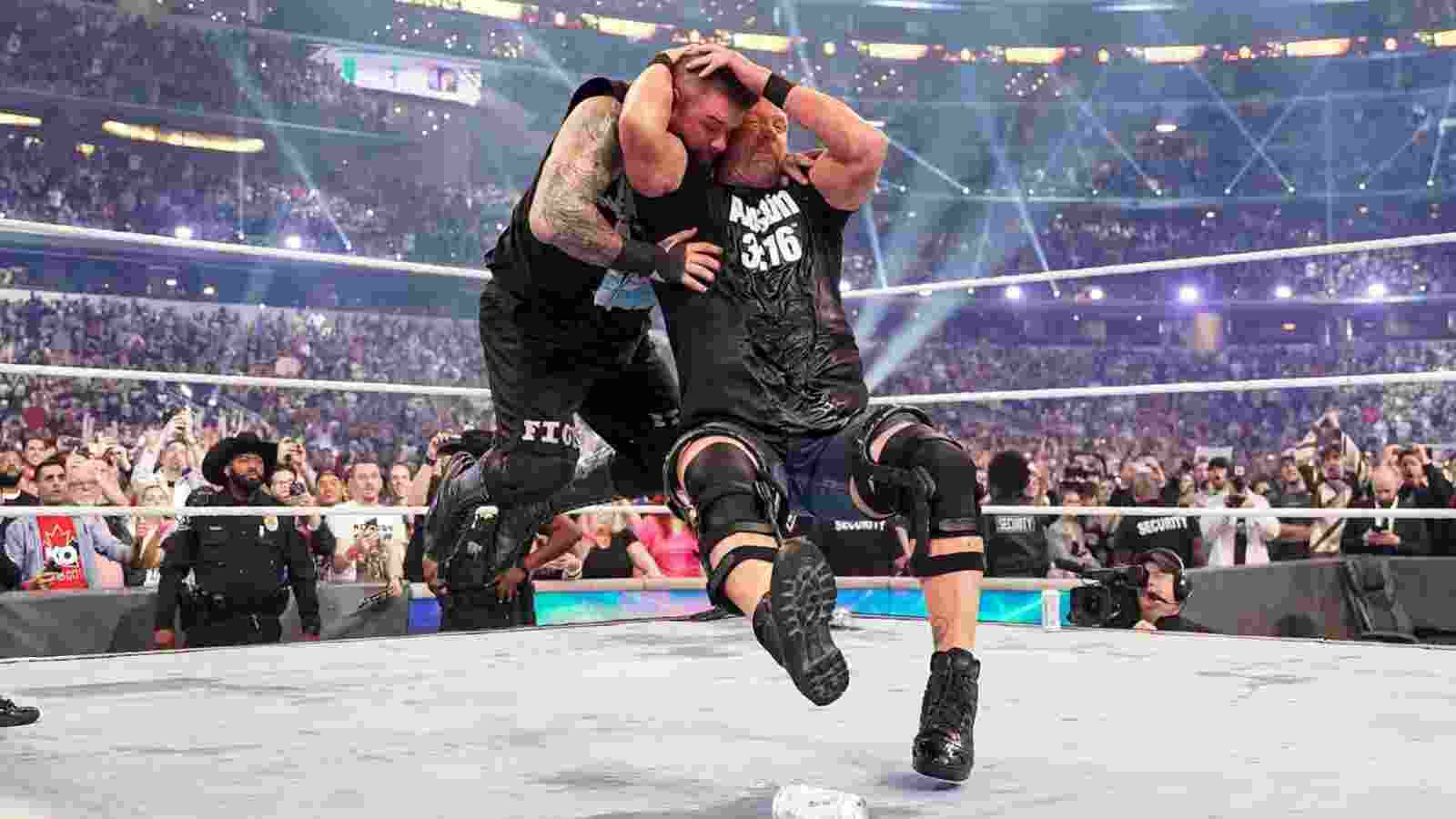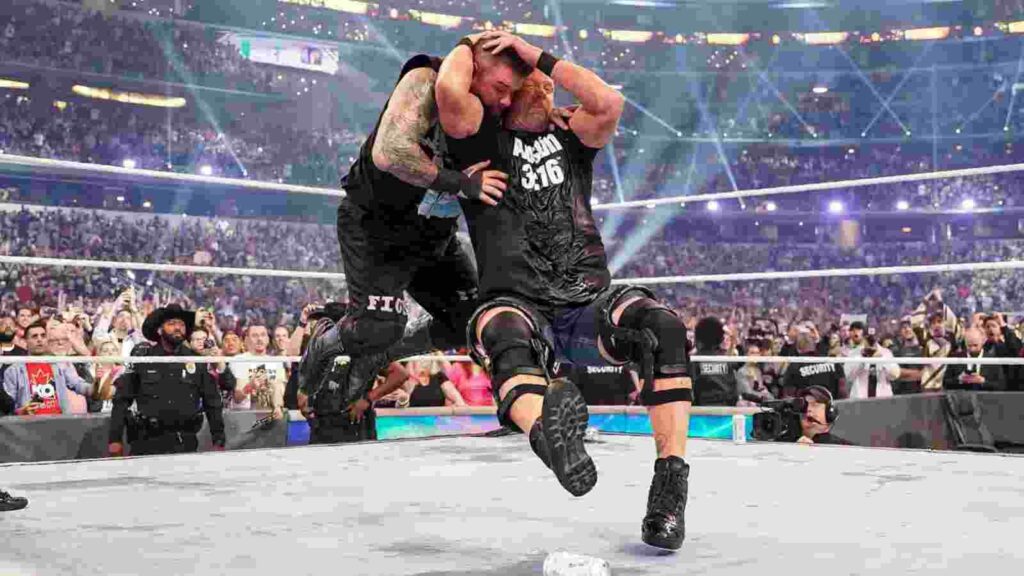 The Attitude Era cornerstone made a successful in-ring at WrestleMania last year. He defeated Kevin Owens after an unexpectedly great match. Seeing Austin in such a great physical condition, fans hoped to have the former World Champion in another iconic showdown.
Despite early reports stating otherwise, Stone Cold missed this year's WrestleMania in Hollywood. There was a genuine hope that he'd interrupt LA Knight, who himself was supposed to be on the show, but got scrapped later on. It would've been a sight to behold, if happened.
Anyways, the Baddest SOB in this busines can always show up on WWE television, if he feels the need. As already stated, Austin is open for future business ideas with WWE, however, not on a full-time basis anymore. The 58-year-old enjoys his post-retirement life to its fullest, having multiple ventures to take care of.
In case you missed it:
WATCH: Triple H pleads Cody Rhodes to forfeit his match against Brock Lesnar at Night of Champions
"I don't see that hot-headedness"- Former SmackDown GM opens up on Randy Orton's injury amidst retirement rumors