Indian professional wrestling sensation The Great Khali is one of the biggest wrestlers around the globe due to his height and physical built. Khali garnered heavy recognition during his WWE tenure making him as the biggest and most popular Indian wrestler ever to compete inside of a WWE ring. Khali was inducted into the WWE Hall of Fame class of 2021 which was a huge honour for himself as well as for Indian wrestling community in particular.
He also runs his own professional wrestling academy named as the Continental Wrestling Entertainment since it's inauguration in 2015. The academy recently welcomed Bollywood stars Aditya Roy Kapur and Sanjana Sanghi as part of the promotion of their upcoming movie – Rashtra Kavach Om.
The outing of our Bollywood guys into CWE went absolutely interesting as Aditya Roy Kapur found himself going head to head in a push-up contest with The Great Khali. In a video shared by Viral Bhayani via their official Instagram handle, both Khali and Kapur were seen pressing hard side by side in a rage to outperform each other by doing the maximum number of push-ups. Sanjana Sanghi was also seen enjoying the challenge along with the crowd who gathered there. You can check out the video .
ALSO READ – "Let's Fuc*ing Go"- Becky Lynch, Xavier Woods, Naomi and more react as Cesaro makes his sensational AEW debut
The Great Khali had a successful WWE career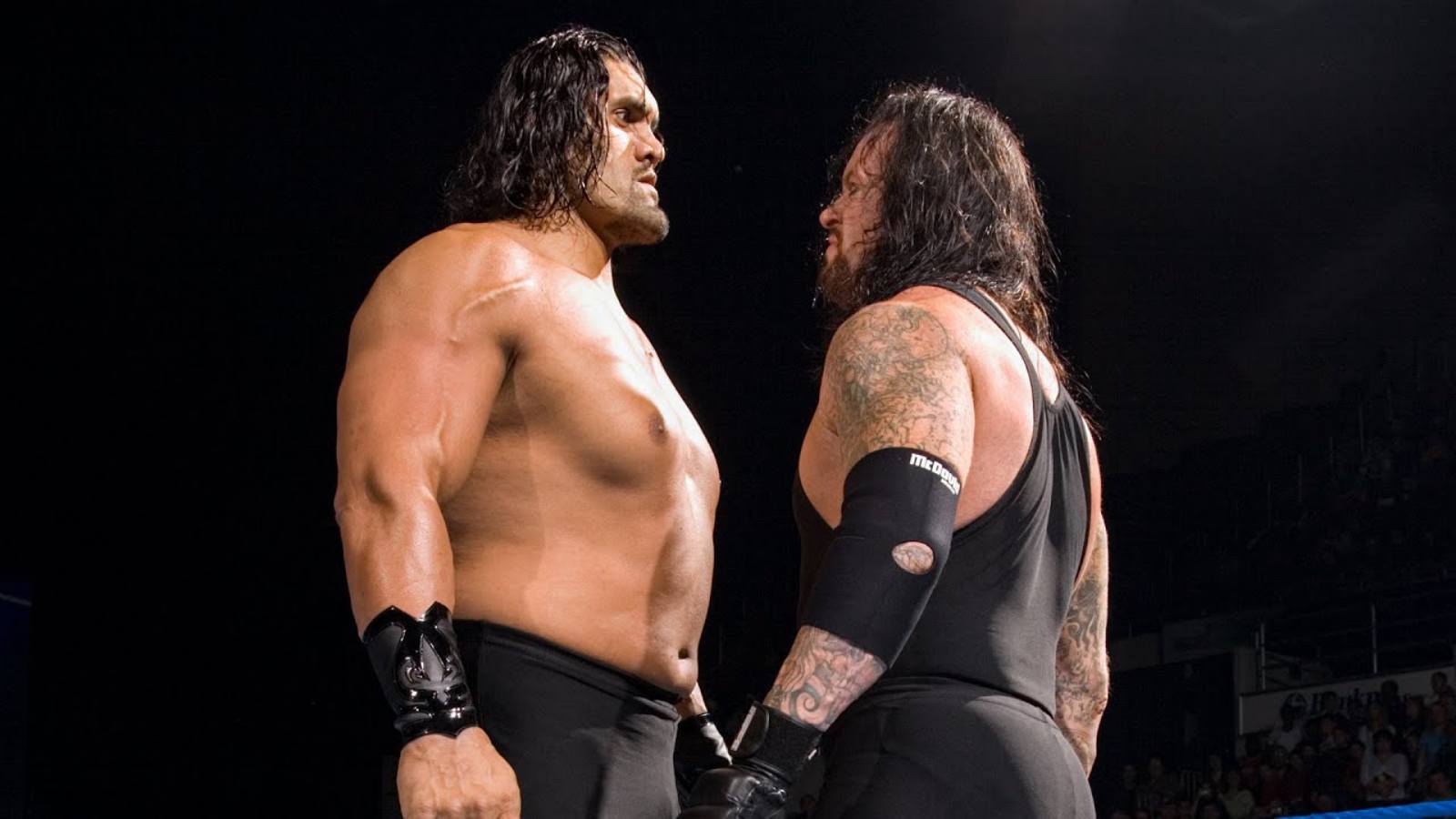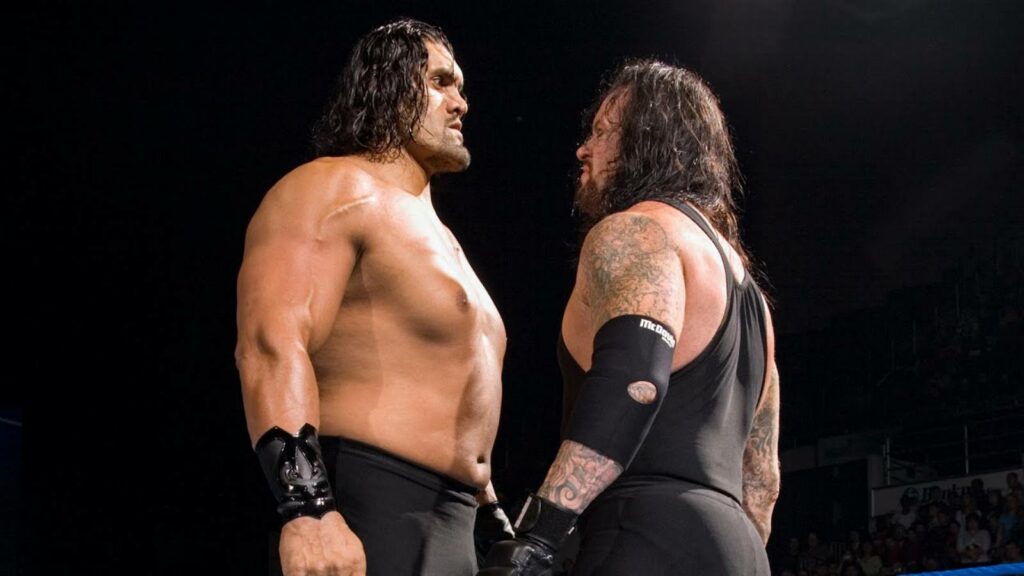 Prior to making his WWE debut in 2006, Khali also worked for New Japan Pro- wrestling (NJPW) from 2002-03. He made his official WWE television debut on the April 6th, 2006 episode of Smackdown where The Undertaker faced Mark Henry. During the match, Khali came marching down towards the ring with Daivari by his side. He then attacked The Undertaker by his massive frame and kicks standing tall over The Deadman. This was a huge statement made by Khali upon his WWE debut. On July 20th 2007 episode of Smackdown, a 20-man battle Royal was held for the vacated World Heavyweight Championship which was won by Khali making him the champion.
He has been involved in some of the notable feuds throughout his career against John Cena, The Undertaker, Rey Mysterio, Triple H, Dave Finlay and many more. Khali competed in Andre the Giant Memorial Battle Royal at Wrestlemania 30 but was unable to won the match which was layer won by Cesaro.
ALSO READ – "She is one of the best"- When Mickie James had praised Charlotte Flair for her Wrestling career
ALSO READ – "I am a product of rape"- WWE correspondent Kayla Braxton makes a groundbreaking revelation amid the Abortion Law controversy