AEW is the second most known wrestling promotion now and is the biggest competition of WWE. The President and founder of AEW are Tony Khan. Tony Khan founded AEW with the help of Cody Rhodes at the start of 2019 and since then the company is unstoppable. The company has signed former WWE wrestlers and makes some of the best content. AEW also became the reason CM Punk made his impossible comeback to the squad circle.
Tony Khan has signed several former WWE superstars and has made a very talented and famous roaster. AEW now consists of some of the most talented wrestlers and some of the most creative storylines. Some big names are Dean Ambrose (currently known as Jon Moxley), Chris Jericho, CM Punk, and many more.
RELATED:"Stephanie McMahon would kill Tony Khan" Eric Bischoff comments on what would happen if a street fight between the two CEOs breaks out
Tony Khan disagreed to be in contact with WWE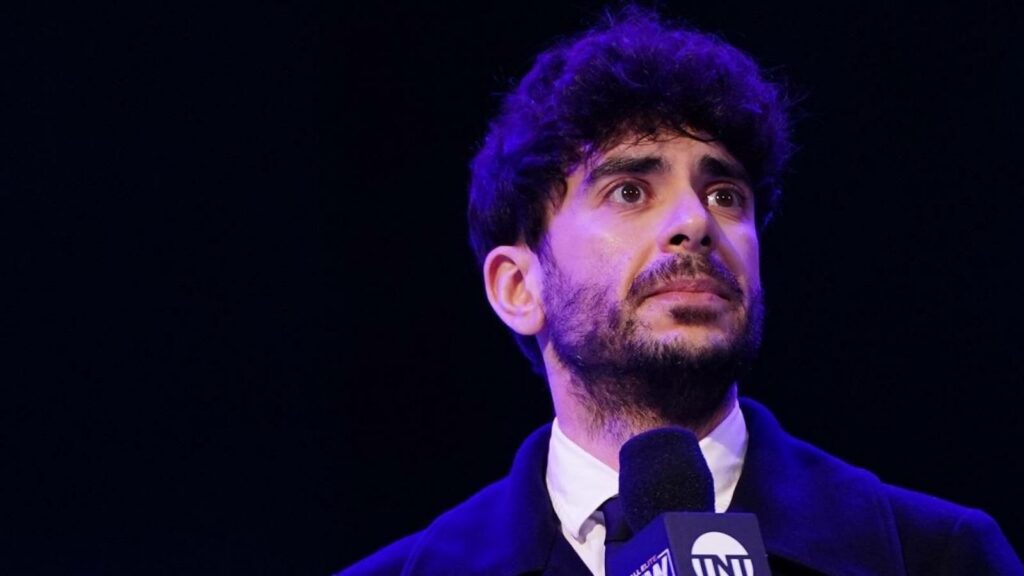 Recently many NXT talents joined Tony Khan and AEW as they were very badly presented in WWE. Some of the names which appear in AEW are Adam Cole (now only Cole), Aleister Black (now known as Malakai Black), Kieth Lee, and much more. These were a huge superstar in NXT but was never presented well on the main roaster.
After Triple H became the Head of the Creative team of WWE many superstars who were fired have returned to WWE and many of them are rumored to come back too. Some AEW stars are also rumored to make a comeback under Triple H but they are in a contract with AEW which makes this thing impossible.
Tony Khan on a recent podcast also reveals that he hears rumors of him being in contact with WWE for selling some AEW contracts to them Khan stated that all of this is fake every superstar who recently joined the AEW family is under at least a 5-year AEW contract and he is not selling any of the contracts to WWE anytime soon.
Rumors still do not stop by khan's statement but it is now clear that those NXT superstars are not coming back anytime shortly. Khan stated, "I don't know if this was meant to be taken seriously but it was by a person who claims they break real news, that I'm in negotiations, allegedly, with WWE about them buying out wrestlers contracts and stuff and it's just like completely fake reports that people put in the world."
ALSO READ: WATCH: Natalya ignites Twitter with her brand new revealing Bikini-Drop in black