WWE teased a big-time feud between Triple H and Braun Strowman at Survivor Series 2017 when 'The Game' betrayed his team in a traditional 5-on-5 match. But the fans didn't get to see a payoff for those actions. Now a WWE Legend thinks that if WWE would have sanctioned a rivalry between the two, it would've been fun to watch.
While speaking on the recent episode of The Kurt Angle Show the Olympic Gold Medalist reflected on the showdown at Survivor Series 2017 where he said that he didn't like how things went down between Triple H and Braun Strowman at the premium live event. He said that it made no sense to him leaving Strowman "high and dry" after he screwed Angle.
Angle further said that if a rivalry could've happened between the two, it would've been an instant classic. While reflecting on the moment, Angle said – "I say yes, it definitely should have [happened], Not that Triple H turned on Braun but I think he disrespected Braun to a certain degree, because he took me out in front of Braun,….I think that if they would have had a program together, … and I think that Triple H and Braun Strowman would have had some five-star matches." (H/T- Fightful)
While the rivalry didn't happen, Triple H recently brought back Strowman after WWE shockingly released him in 2021. Since his return, Strowman has been dominating the roster and has been well-received by the fans, with the exception of the "flippy-floppy" controversy in which 'The Monster Among Men' engaged himself recently.
Also Read: Ronda Rousey's BRUTALITY forces female WWE star out of action
What actually went down at Survivor Series 2017 between Triple H and Braun Strowman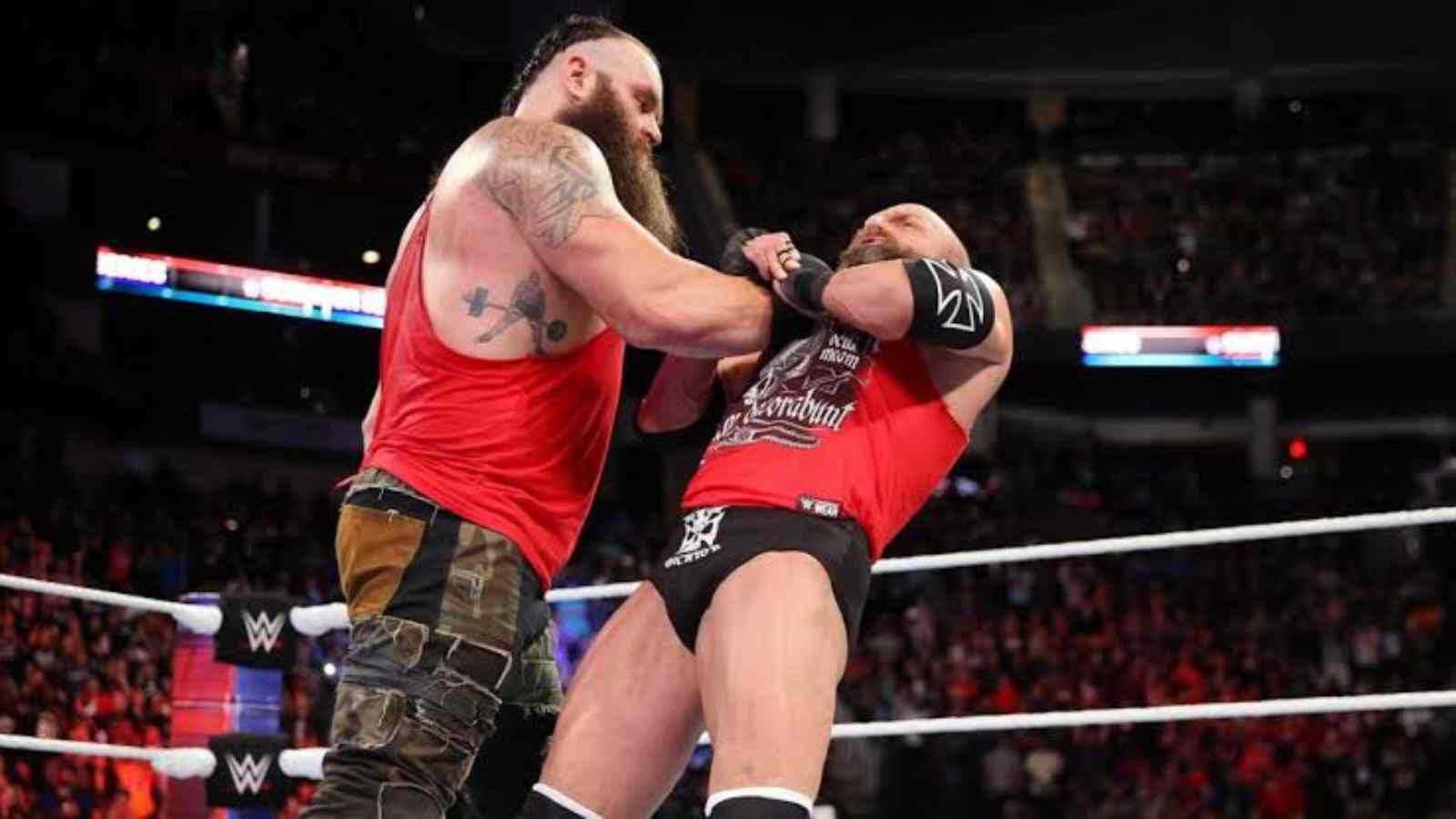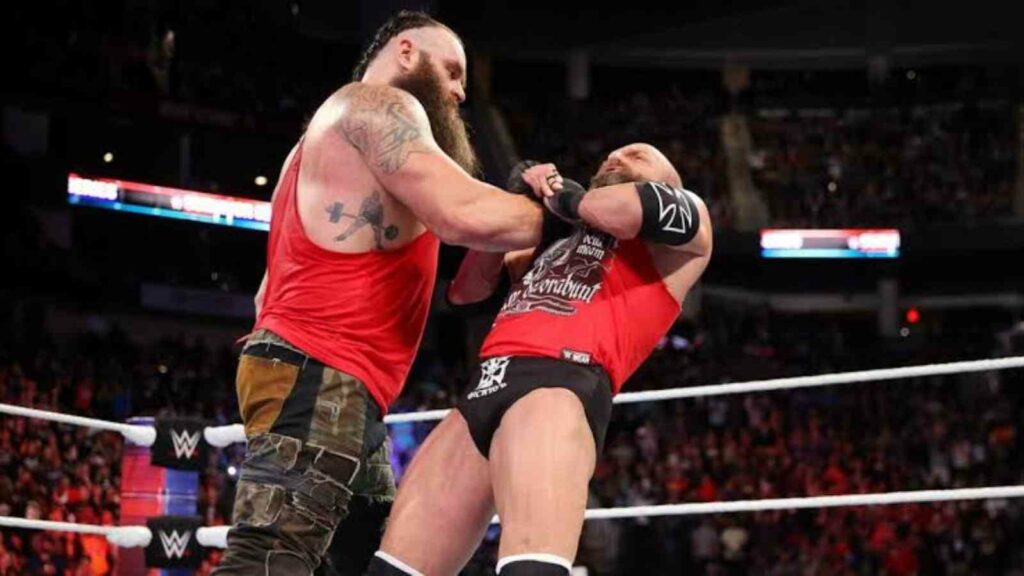 Triple H had betrayed Team RAW at Survivor Series 2017 when he pedigreed Kurt Angle, his teammate. Angle was close to bringing his team to the finishing line, Triple H entered the ring and took business into his own hands after taking down Angle he pinned Shane McMahon who was the only person left on Team SmackDown, and sealed the match for his side.
Though their team won the match, the finish devastated Strowman. He looked unhappy with 'The Game' for screwing Angle despite being on the same team. Therefore, when Triple H tried to do the same to Strowman, he quickly retaliated and delivered a running power slam on him.
Also Read: "The Undertaker was pretty dark": Former WWE manager shocks everyone with his opinion on WWE Legend
While, nothing happened between the two the betrayal transpired into a rivalry between Angle and Triple H which culminated at WrestleMania 34 when Kurt Angle teamed up with Ronda Rousey to take on Triple H and Stephanie McMahon in a mixed tag team match. Angle and Rousey will eventually emerge victorious when Rousey forced Stephanie to tap out and seal the victory for her side.
Also Read: Former WWE star ACCUSES Roman Reigns and The Bloodline of copying his team