Although Vince McMahon has been formally retired for a while, the lawsuit involving the money controversy is far from over. Because it has been so long since we've received an update on the case's developments, news about it has stopped spreading.
The information was allegedly leaked by a person close to Vince, and Stephanie McMahon is one of the suspects. However, Dutch Mantell has his view about the matter and made a legitimate point regarding the charge leveled against the company's current Co-CEO.
Dutch made some valid points on SmackTalk when he claimed that he did not believe Stephanie was the one who leaked the information and that she was not involved in it because Vince McMahon and only Vince are the reason Stephanie is where she is today and has accomplished everything she has so far.
Vince McMahon has taught him a lot of things and she is not the kind of a person who is going to betray her father for power and position. Dutch said, "I don't think she [Stephanie McMahon] leaked it out, but I don't think she had to either. Then again, and I hate to say this, but what if Vince [McMahon] eased her into his spot anyway? He helped her get there."
Also Read: "This is MIRACLE" Top WWE Star Reacts after Triple H opens The Forbidden Door for him to Compete at Rival Promotion
Vince McMahon may be still controlling WWE?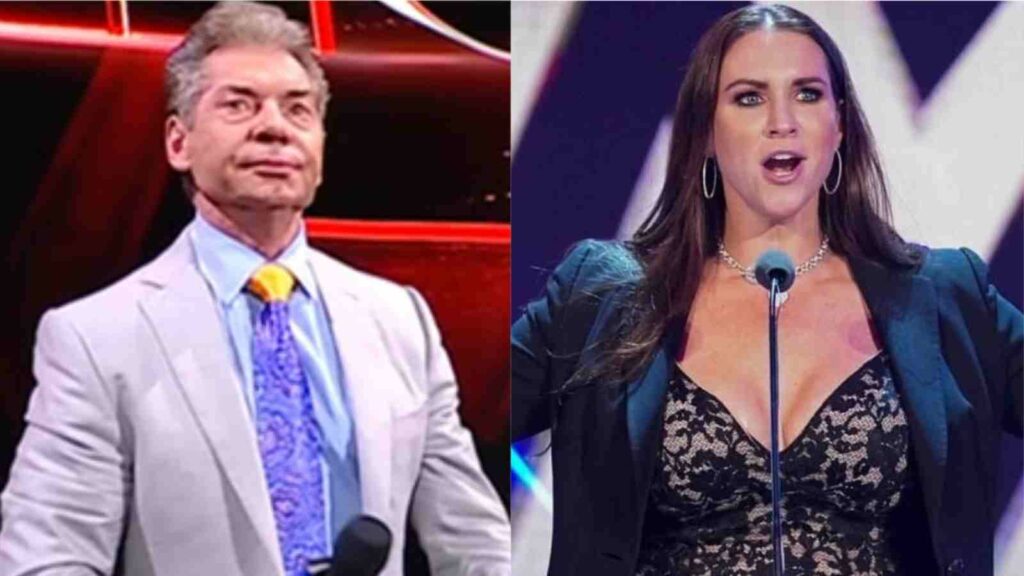 The fact that Triple H has done some very amazing work and made WWE more enjoyable than it was in the previous two years—which might be said to have been a very dry two years for the company and resulted in significant losses—has made WWE watchable once more.
Many wrestlers who were being pushed under Vince have now entirely lost their momentum, even though the fact that some people still claim that Triple H may simply be a name and Vinny Mac may still be in charge of the promotion. Vince retired in July.
The allegations are still circulating, but no one is aware of what has taken place behind the scenes at the corporation. These claims are likely untrue because WWE has recently undergone a complete transformation, and as a result, the business has been doing well.
Also Read: "As much as he is a menace"- WWE Superstar reveals that Brock Lesnar had pulled him aside to offer some guidance to him