Hey, how many of you remember that day when Andrew Zarian broke the news about WWE once again reverting back to that edgier TV-14 rating and finally mark the end of PG era for atleast Monday Night Raw shows. I know that made everyone pop big time and many of them even manifested that we're going to enter into that golden phase once again. People began talking about the potential brutality the company would be bringing back to their shows including some blood and more cursing promos than ever before in recent memory.
A lot had happened since that report came out, the ultimate godfather of professional wrestling Vince McMahon announced his retirement from WWE back in July and Triple H got appointed as the nee creative head to almost everyone's delight. Fans thought that Hunter will waste absolutely no time in turning to TV-14 as he himself was one of the biggest highlights of the Attitude and Ruthless Aggression Era, so he might himself crave to revert the current product somewhat dating back to the day.
But the scorching reality is the times have changed and we have entered into a completely different phase wherein the product on television gets pieced up according to the sponsor guidelines and key demographic ranges. No matter how long WWE will take to possibly once again become a TV-14 show, there's ain't gonna be any major differences that can be pointed out from previous comparisons.
RELATED : "WWE Is Going Back To Business", Booker T Hopes To See Compelling Stories As RAW Goes TV-14
Stephanie McMahon possibly stopped WWE's TV-14 move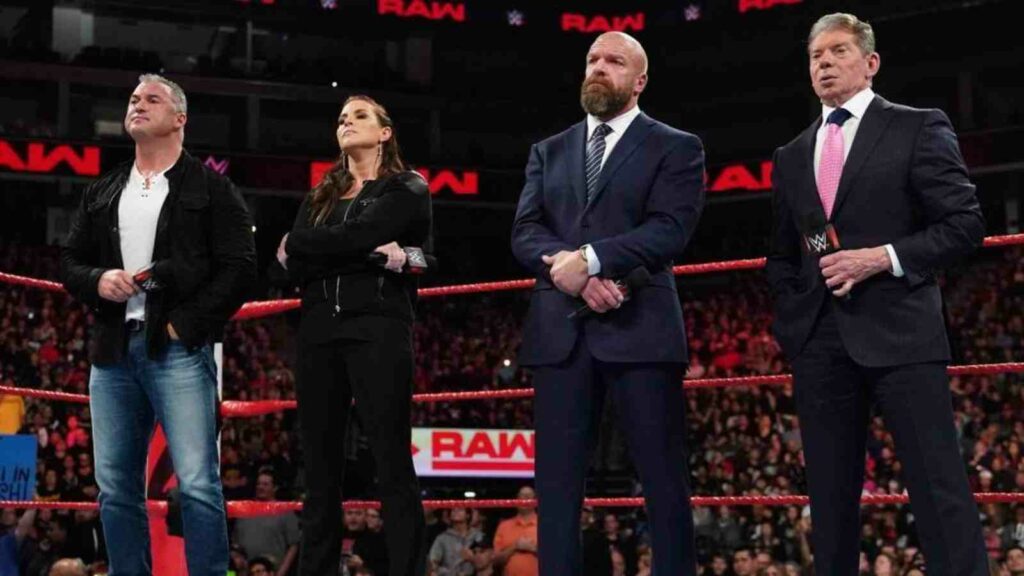 To what can be considered as a disappointment for many fans who were desperate to see WWE being rated TV-14, Triple H made it clear recently that they're not making that switch anytime soon. This is possibly what we're upto in near future and there's still not word whether the company has dropped this forever. Now, a driving force behind this have been revealed and according to Dave Meltzer, the current WWE Chairwoman and CEO Stephanie McMahon herself prevented this from happening.
According to the report, Vince McMahon was more interested in making the move rather than the new regime and Stephanie McMahon just not feels the need for a TV-14 rating at present. Still, it's not been mentioned that it could never happen, but for that we need to analyses things and be more patient.
ALSO READ : "How the HELL did I get here?"- When Charlotte Flair revealed that her late brother Reid is responsible for her career as a wrestler