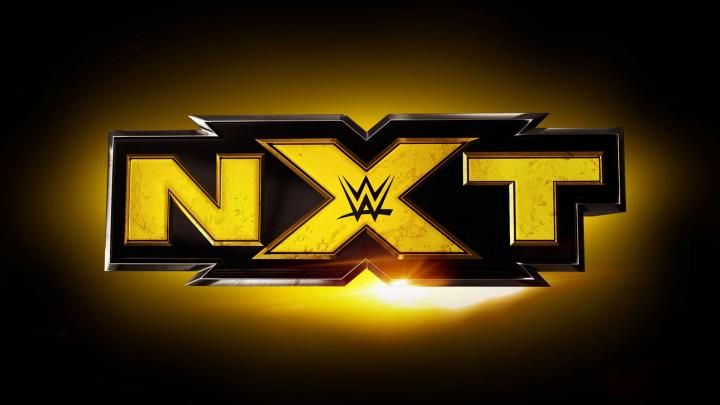 The show kicks-off with the highlights from last week's NXT Halloween Havoc. Ember Moon is making her way to the ring. The former NXT Women's Champion will be going one-on-one against Dakota Kai. Raquel Gonzalez is by the ringside.
Dakota Kai def. Ember Moon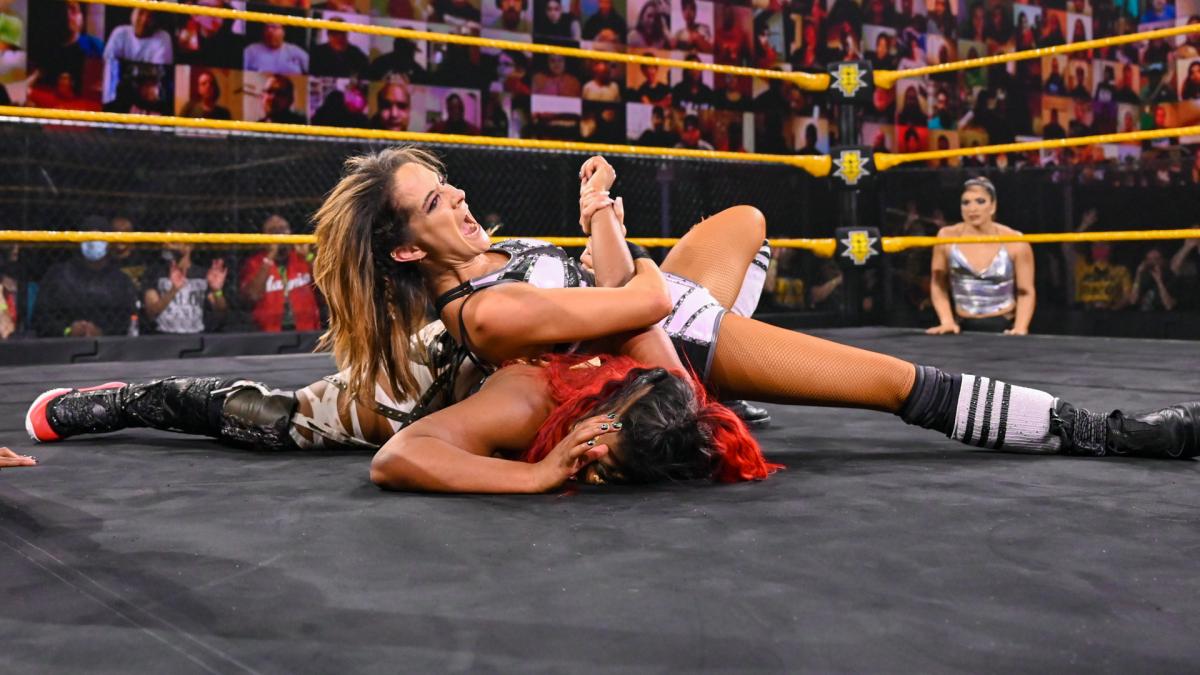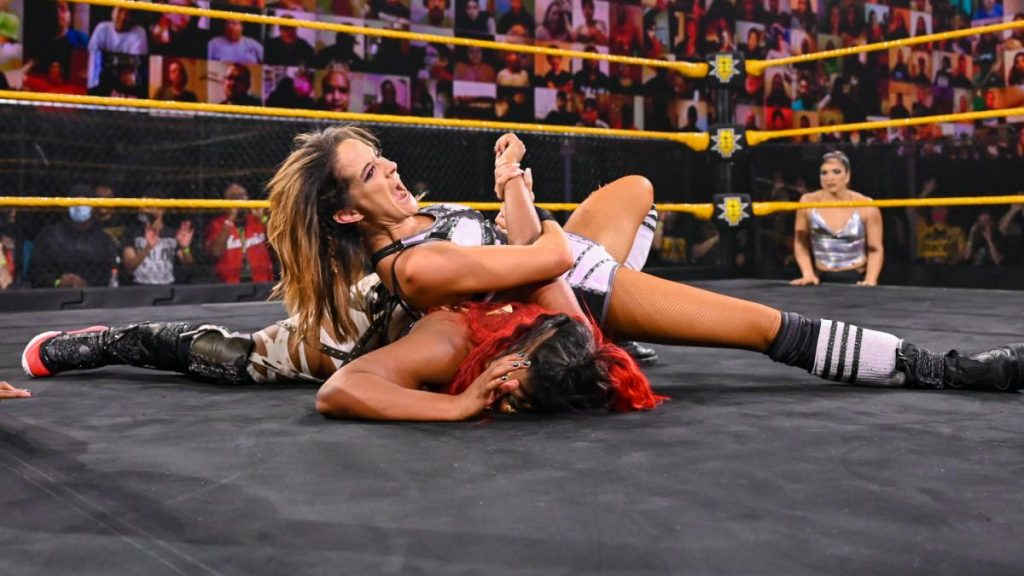 Moon has been undefeated since her return to WWE NXT. She is trying to maintain her clean record. Dakota Kai is matching her attacks with equally impressive counter-attacks. The action continued even outside the squared ring. They even exchanged punches. Ember offered her cheek to give Kai a free shot. But Moon turned Kai's punch into a cross-face.
Kai does some trash-talking and slaps Moon. That is enough to make Moon go crazy. But Raquel Gonzalez gets on the apron to distract the referee. Dakota Kai takes advantage and hits a fireman's carry and a falling head-ward pint for the win. This is Moon's first defeat since her return!
Kushida def. Cameron Grimes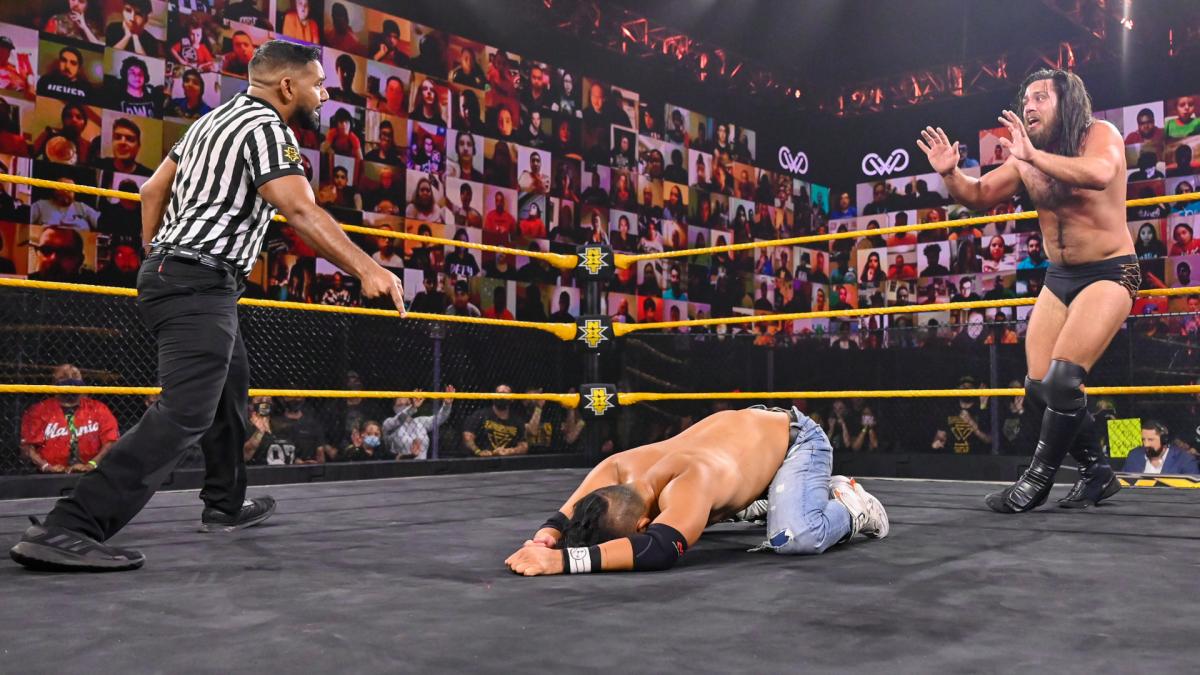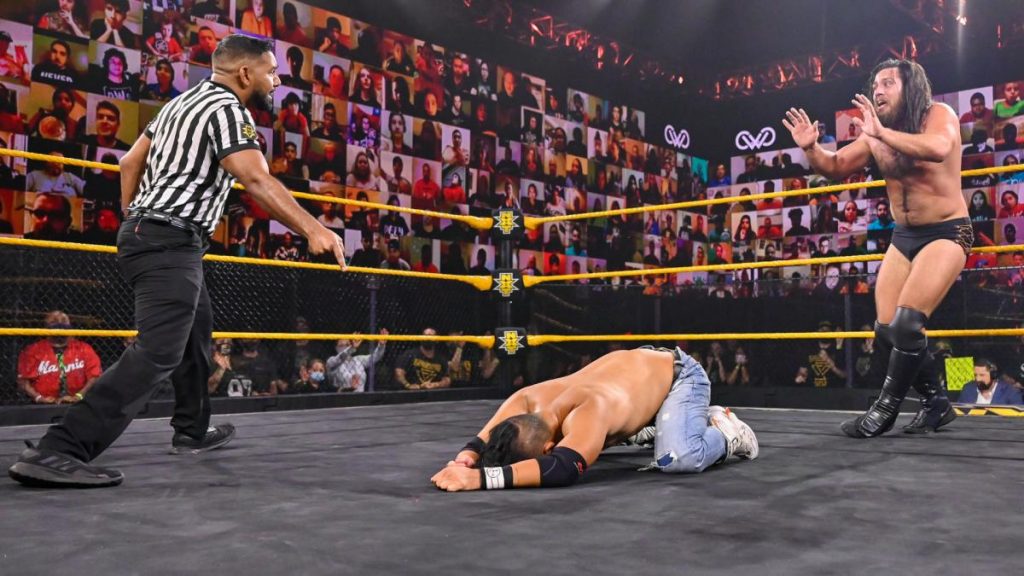 Prior to the match, Grimes informs McKenzie that he is completely ready to face Kushida. His loss to Dexter Lumis hasn't affected him much. Lumis had defeated Grimes last week in a Haunted House of Terror Match. As the match begins, both the wrestlers exchange blows. We see Grimes showing hints of psychological trauma from his horror match last week. With Grimes struggling with his trauma, Kushida starts dominating the match. Lumis is trying hard to not give away the win.
Kushida goes for a German Suplex, but Lumis pushes Kushida into the referee. The referee is knocked out. Another referee runs down. It's the same referee from Lumis' match last week. Lumis gets freaked out. Kushida capitalizes and hits a Hoverboard Lock for the win.   
Drake Maverick and Killian Dain vs Ever-Rise (No Contest)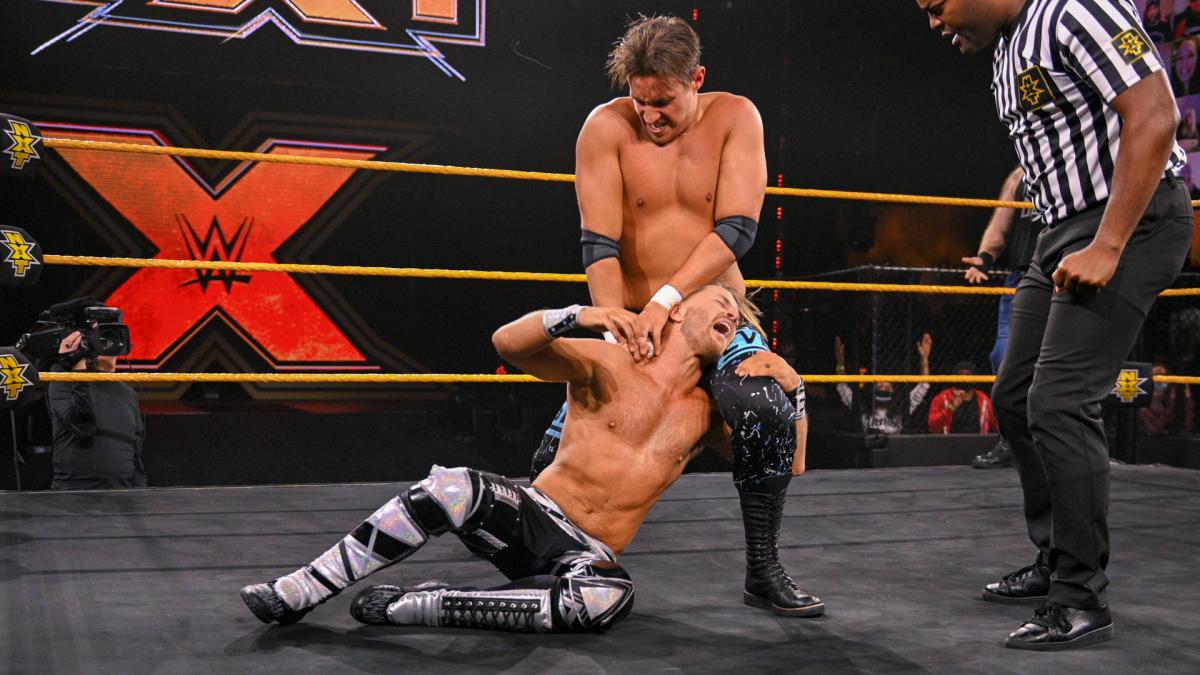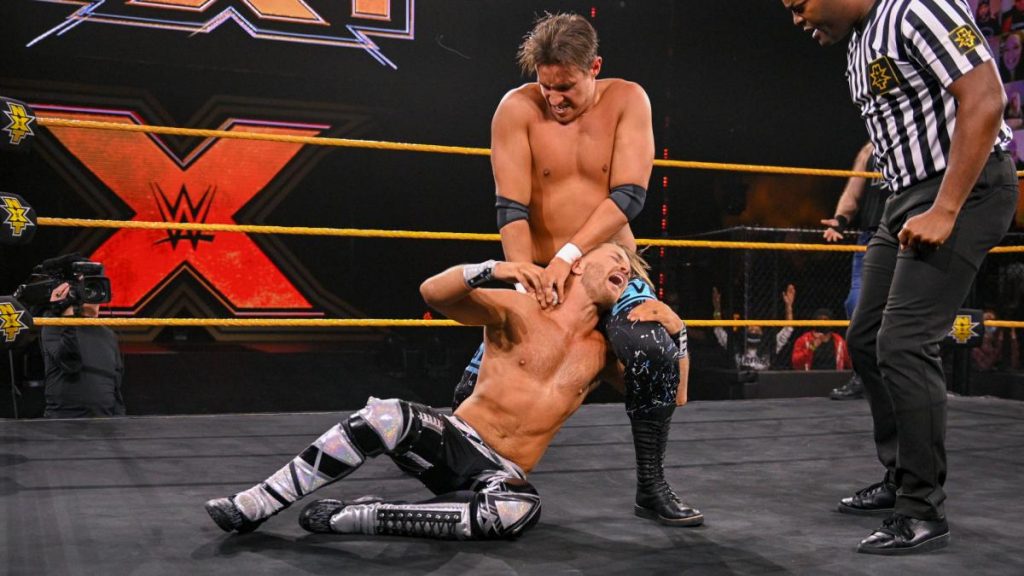 This rivalry has been on for weeks. It's the third time we are seeing this match in as many weeks. As the match begins, Dain tags Maverick in. He picks up Maverick and throws him on their opponents. Maverick gets a 2-count.
Kings of NXT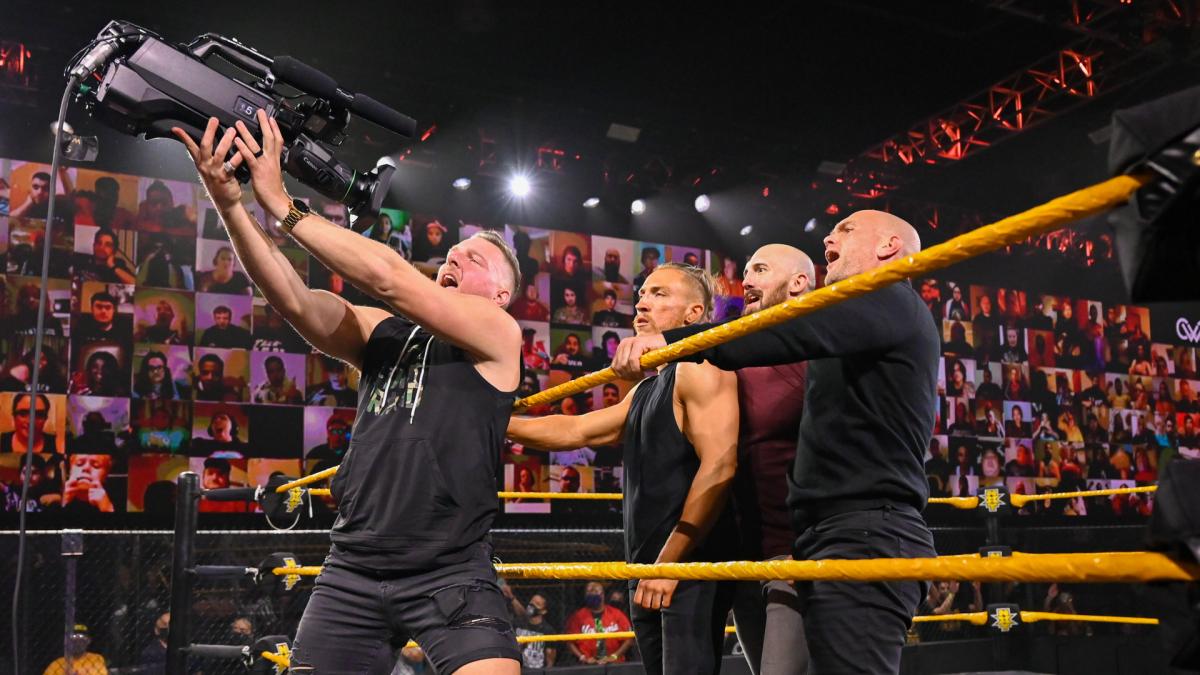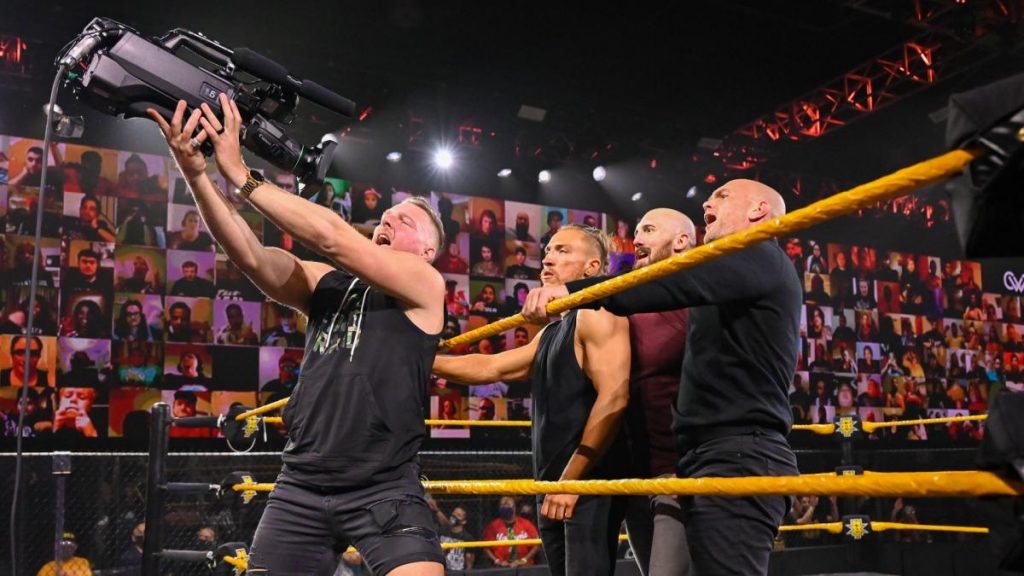 Pat McAfee walks out to the ring along with his whole crew. They attack the wrestlers inside the ring. The match ends in a no contest. McAfee grabs a camera and starts filming Oney Lorcan, Danny Burch and Pete Dunne as they attack Maverick and Kain.
McAfee announces that he and the "Kings of NXT" are there to retire the Undisputed ERA. They will do so by hanging a banner for them in CWC. The group takes the banner and crushes it into a trash can. Pete Dunne is holding a bottle of lighter fluid. As Team McAfee leaves and heads to the driveway, Killian Dain attacks them from behind. Pete Dunne kicks him and then kicks a door shut on Dain's head.
Johnny Gargano announces he will be putting his NXT North American title on the line, next week.
Toni Storm def. Shotzi Blackheart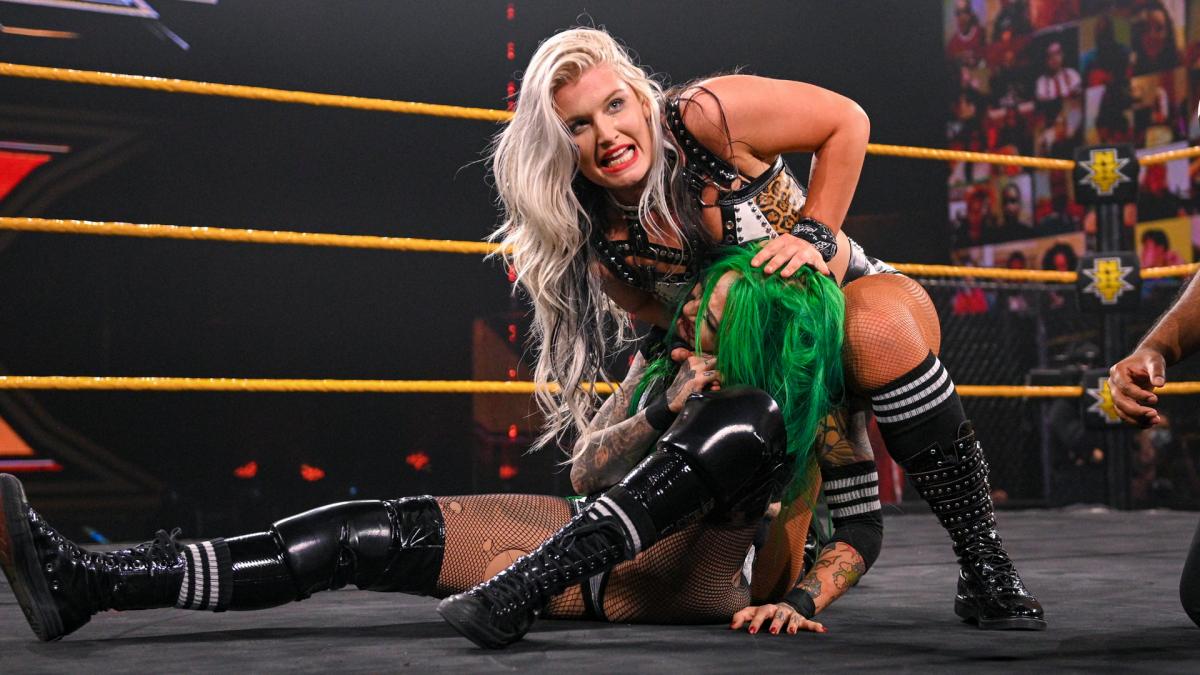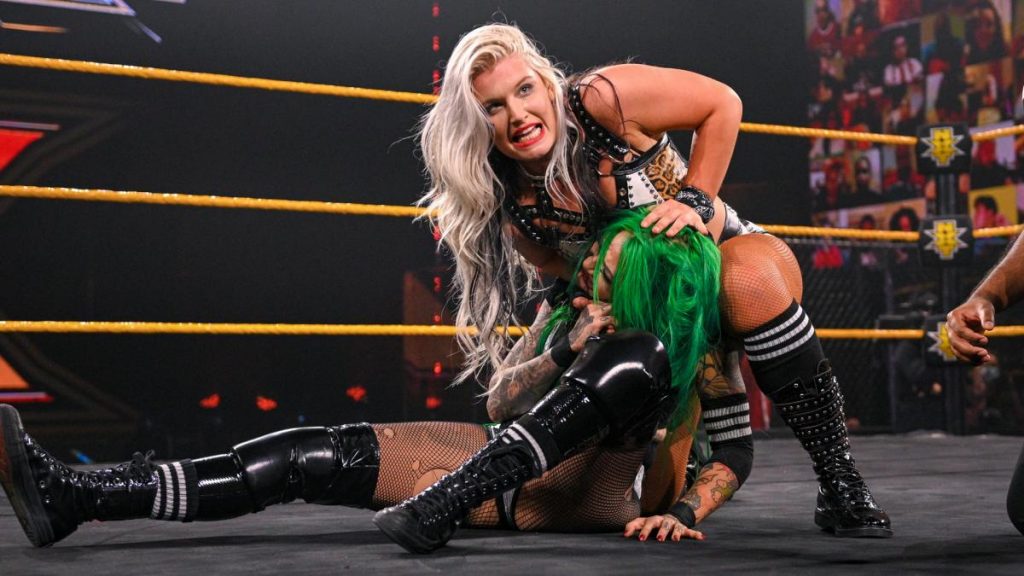 Shotzi Blackheart was given the opportunity to select her own opponent. This is a reward from NXT General Manager, William Regal as he was impressed from Blackheart's hosting job at Halloween Havoc. She announced Storm as her opponent via a tweet. Blackheart says that she looks upto Storm and wants to test her own skills against Storm.
Toni Storm says that she respects Blackheart but challenging Storm is a mistake. This is new Toni Storm. As the match begins, Shotzi tries to dominate her opponent from the beginning. Her attacks are complimented with a lot of screaming. Storm starts getting momentum in the match, but Blackheart is refusing to stay down. Blackheart hit a wonderful DDT onto the ring apron. She walks back to the ring.
Candice LeRae appears on the big screen with Shotzi's tank. Toni Storm sneaks into the ring and rolls Blackheart up for the win. Candice drives a big truck over Shotzi's tank. Shotzi is going crazy.
Thatch As Thatch Can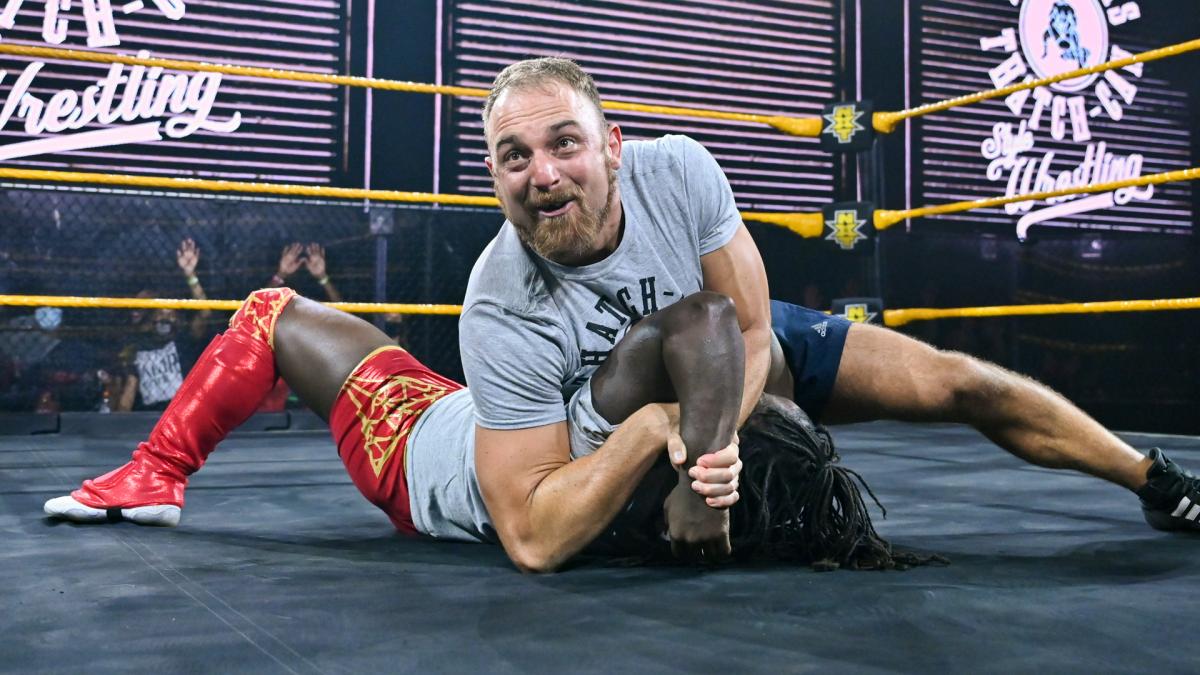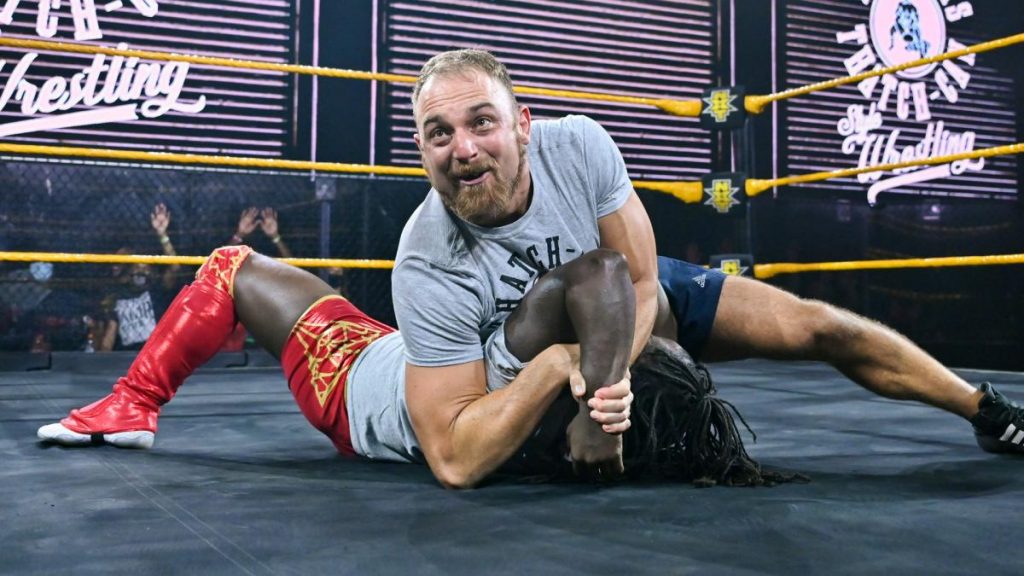 Timothy Thatcher is in the ring for another segment of Thatch As Thatch Can. He is in the ring with a new assistant student. As usual he is terrorizing the student. Suddenly, his student from last week, Anthony shows up. He attacks Thatcher.
Tommaso Ciampa def. Velveteen Dream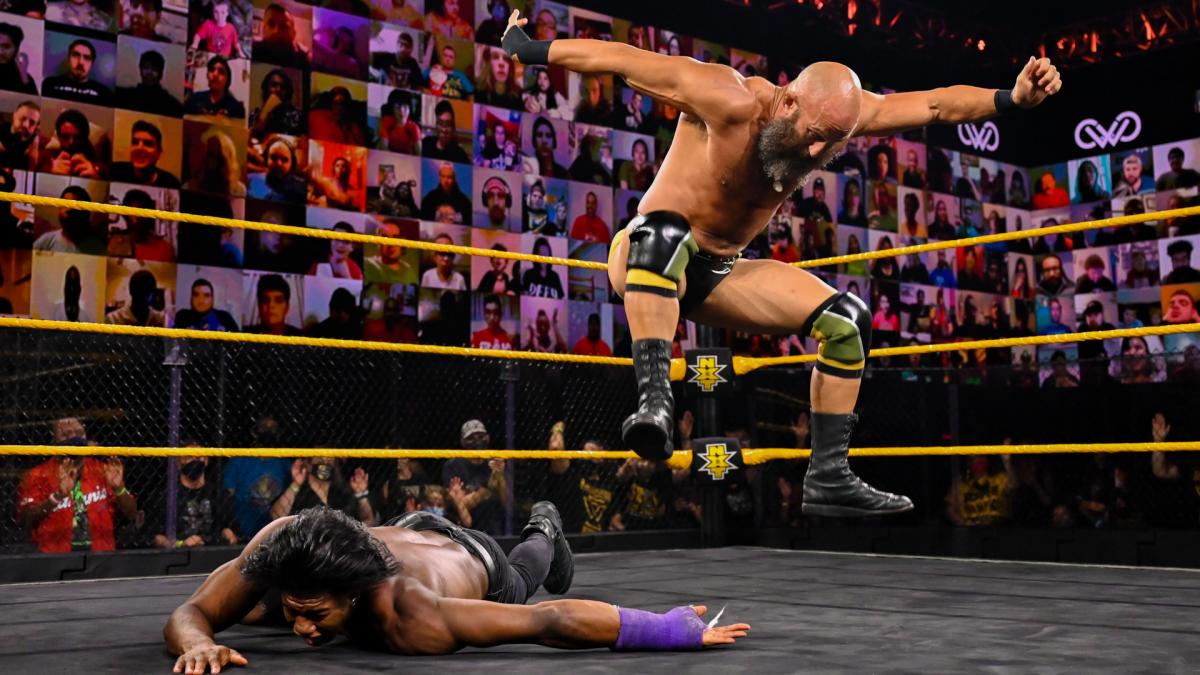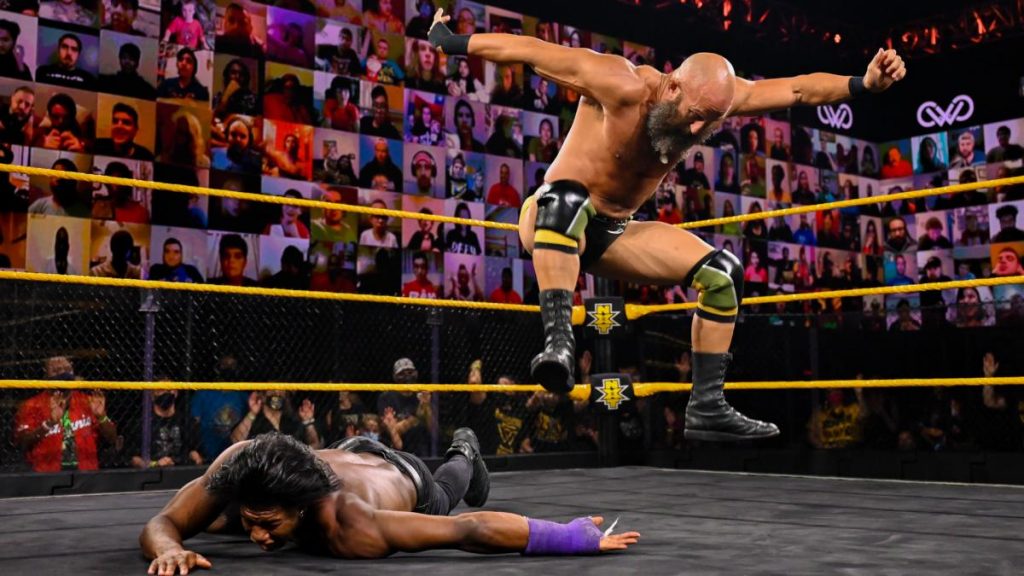 This is the main event of the night. Dream's injured arm is still in a cast. Ciampa tries to take advantage of the injury. He uses the cast to apply pressure on the injury, before slamming it on the announce table. The assault on the injured hand continues. Dream cannot take it anymore and tries to leave. But the Psycho Killer drags him back.
A sliding knee is followed by a Stomp on the cast by Ciampa. For a limited time, Velveteen Dream was successful in using the cast to his advantage. He gets Ciampa in a Camel Clutch. But Ciampa fights out.
Dream hits a Suplex to Tomasso and gets him out of the ring, then tosses him back in.
He grabs a chair, but the ref tosses it out of the ring. Dream goes off the top rope, but Tomasso hits him with a leaping knee. It is followed by a Widow's Bell and Fairytale Ending for the win.
Also Read: Booker T reacts to Kylie Rae's retirement