WWE superstars with military backgrounds have highly benefited from those experiences to succeed in their wrestling careers. Because of the lessons, they learned while serving, they now possess traits like persistence, discipline, and determination. It has helped them succeed both inside and outside of the wrestling ring. Both wrestlers and their fans frequently acknowledge and admire their military histories.
Military training emphasizes physical fitness and conditioning. WWE is a physically demanding profession that requires strength, endurance, and agility. Superstars who have served in the military often have a solid foundation of physical fitness. This gives them an advantage in the ring and helps prevent injuries.
WWE fans often appreciate and respect superstars who have served in the military. The sacrifice and dedication of military service can create a bond between wrestlers and fans, leading to increased fan support and loyalty. This connection with fans can benefit WWE superstars in terms of fan engagement, popularity, and marketability. Take a look at 10 wrestlers who have served in the military:
#10 Road Dogg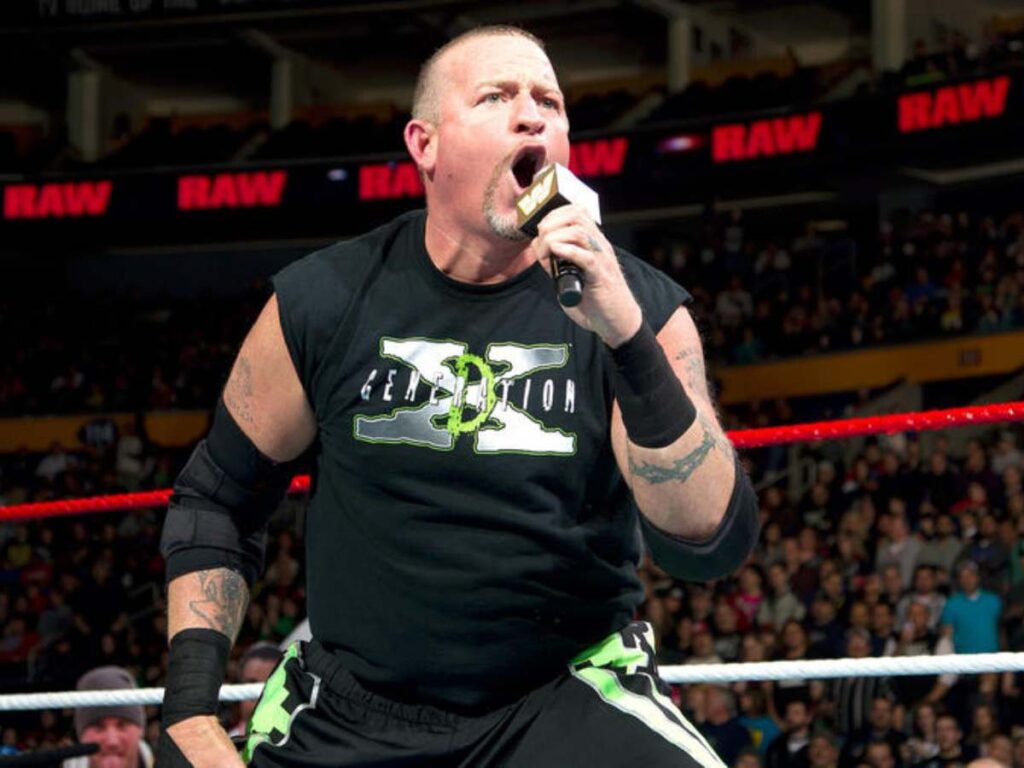 Road Dogg is a WWE Hall of Famer who has achieved a lot of things during his wrestling career. He started his career as a manager of Jeff Jarrett. Later he teamed up with Billy Gunn to form the famous faction "The new age outlaws". The team worked well every time they fight against other teams.
The Outlaws soon became a part of D-Generation X, a renowned group that won six times as the WWE World Tag Team Champions. He made the decision to join the US Marine Corps in 1986. At the time, he had already started wrestling, but he made the decision to postpone his in-ring career.
# 9 Sgt. Slaughter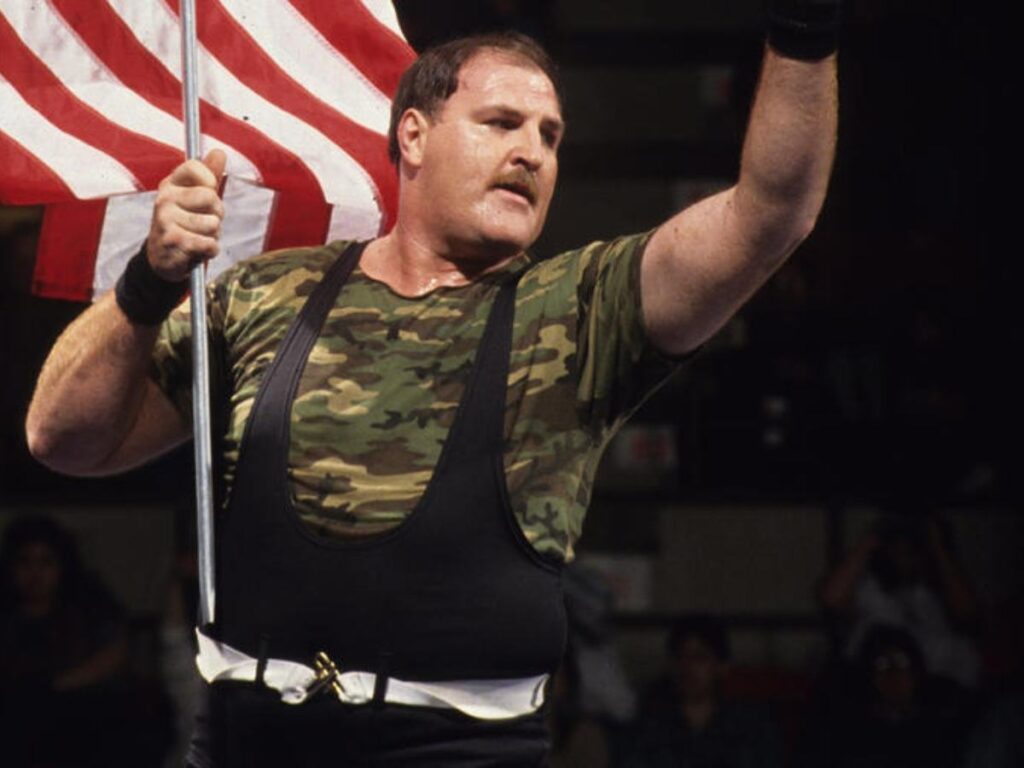 Sergeant Slaughter is a WWE Hall of Famer known for his military-themed persona. He served in the United States Marine Corps for over 20 years and achieved the rank of Sergeant. He also served as a drill instructor, training new recruits. His military experience and dedication to his country were key components of his wrestling persona. He was often seen wearing a military uniform and carrying an iconic swagger stick as part of his gimmick.
In recognition of his contributions to WWE and his military service, Slaughter was inducted into the WWE Hall of Fame in 2004, cementing his status as a wrestling legend and a respected military veteran.
#8 Bobby Lashley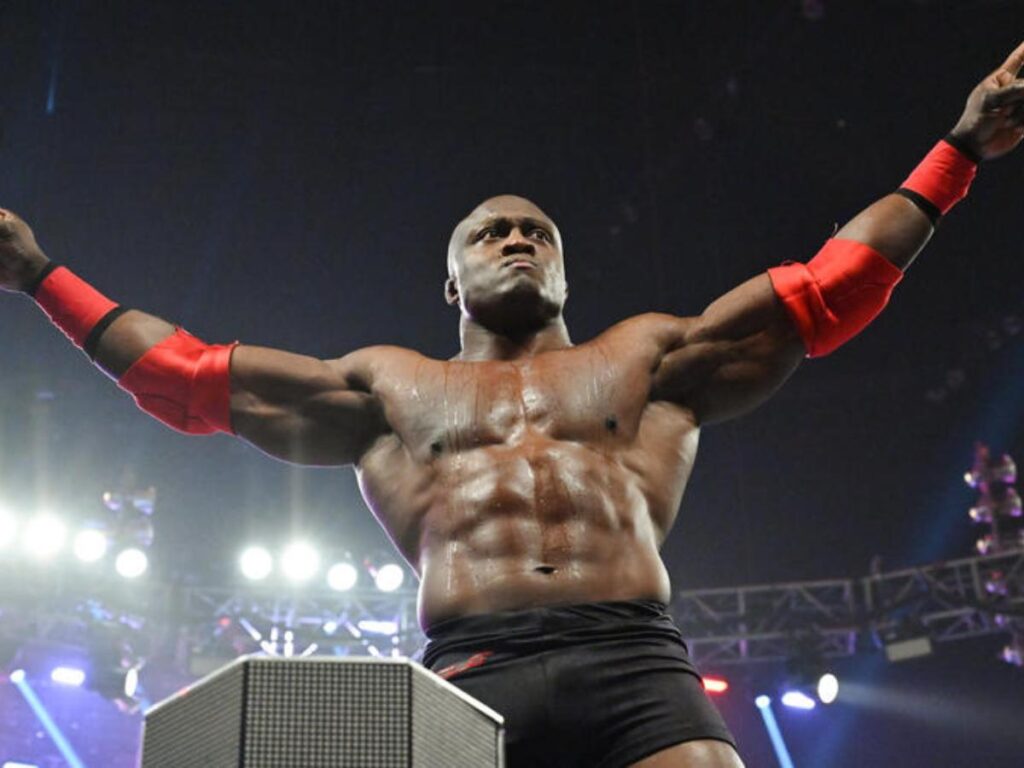 Bobby Lashley is a dominant force in WWE and has held multiple championships. He has a background in the military, having served in the US Army. Lashley served as a sergeant and participated in the Army's Combat Sambo program. He served in the Army for four years, achieving the rank of Sergeant (E-5) and specializing in chemical operations.
In addition to his role as a chemical operations specialist, Lashley also participated in the Army's Combat Sambo program, which is a martial art and combat sport that originated in Russia. He was part of the Army's World-Class Athlete Program (WCAP), which allows soldiers who are also elite athletes to train and compete at the national and international levels. Lashley's military experience and training undoubtedly played a role in his physical conditioning and athleticism, which he later brought to his successful wrestling career in WWE and other wrestling promotions.
Related:10 Wrestlers with the most world title matches at WrestleMania
#7 Kevin Nash
Kevin Nash, also known as "Diesel" in WWE and a member of the New World Order (NWO) in WCW, served in the military before achieving success as a professional wrestler. Nash served in the 202nd Military Police Company, and during his enlistment, he worked his way up to the rank of specialist.
Serving in the military provided Nash with experiences and skills that could have contributed to success in the wrestling industry, such as discipline, teamwork, leadership, and resilience. His military background may have also earned him respect and admiration from fans for his service to his country.
#6 Randy Orton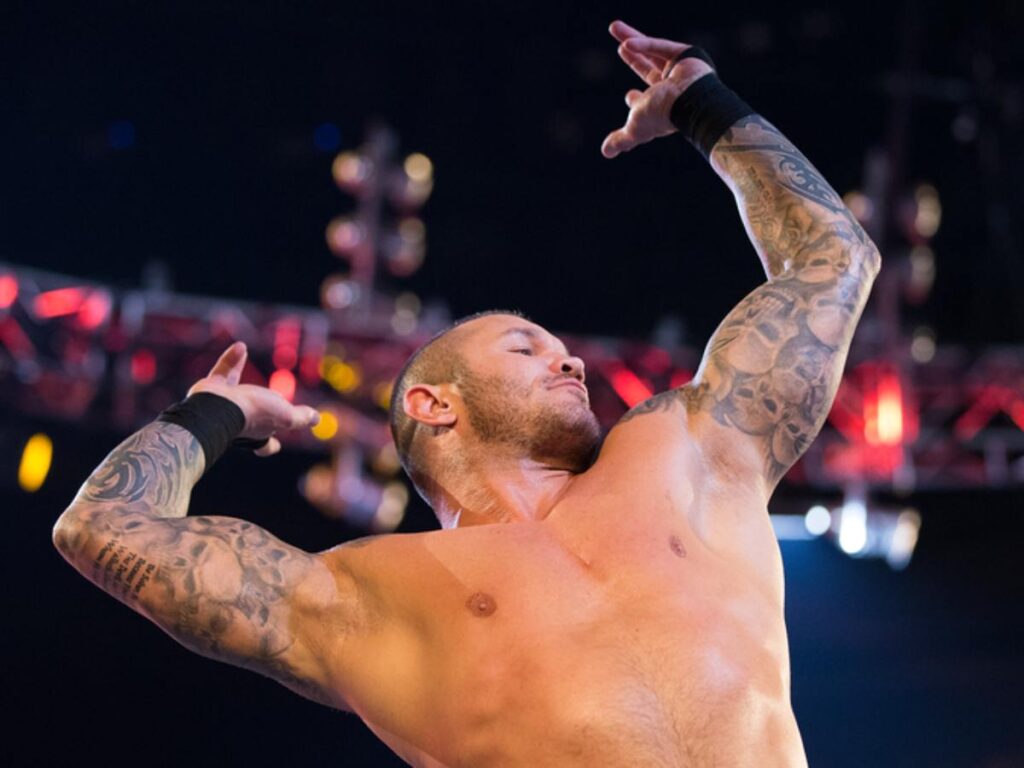 Randy Orton is a multi-time WWE champion and one of the most successful wrestlers in WWE history. Prior to his wrestling career, Orton served in the United States Marine Corps. He enlisted in 1998 and completed basic training and MOS training, eventually becoming a member of the 3rd Battalion, 4th Marines. Orton served for four years before being honorably discharged, and he has credited his military service for teaching him important life lessons and helping shape his work ethic.
He has spoken publicly about how his military service has had a significant impact on his life. Teaching him important life lessons and helping shape his work ethic. Orton's military background may have contributed to his discipline, determination, and resilience. These are qualities that can be valuable in the demanding world of professional wrestling.
#5 Perry Saturn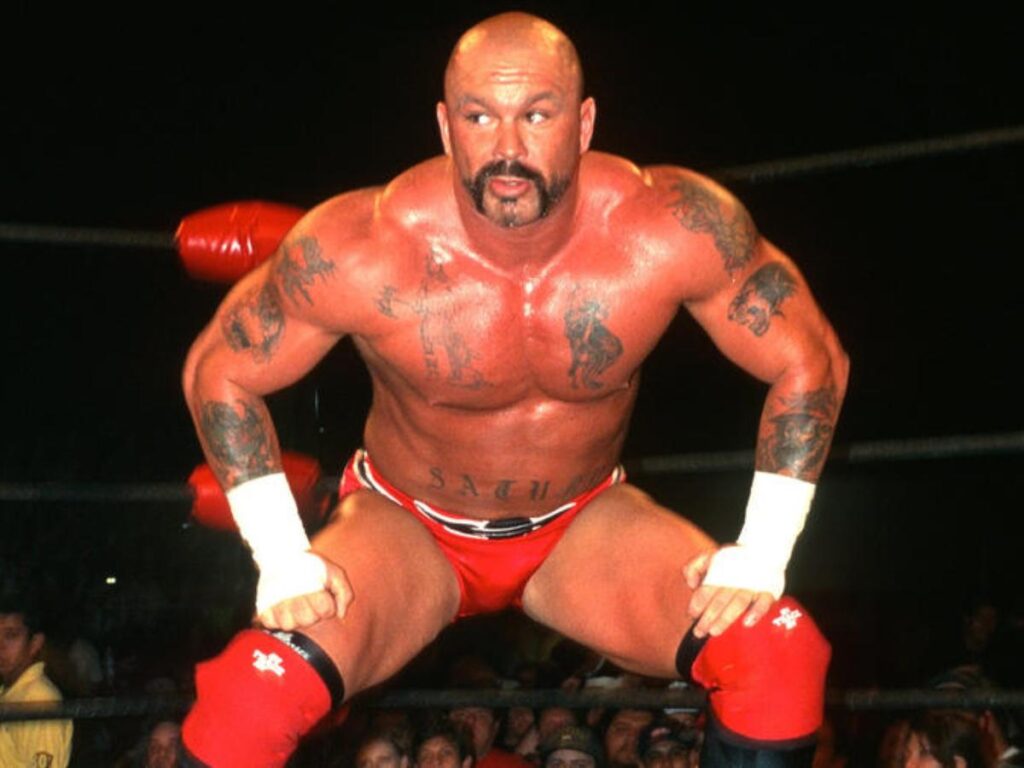 Perry Saturn, a former professional wrestler, had success in three major wrestling promotions: ECW (Extreme Championship Wrestling), WCW (World Championship Wrestling), and WWE (World Wrestling Entertainment). He is known for his time as a member of Raven's Flock in WCW and for a unique storyline in WWE where he formed an attachment to a mop named Moppy.
In addition to his wrestling career, Perry Saturn has a background as a tough guy. At the age of 17, he enlisted in the US Army and went on to attend and graduate from U.S. Army Ranger School. Ranger School is a challenging 61-day leadership training program that tests soldiers physically, mentally, and emotionally.
It is considered one of the toughest training programs in the U.S. Military. It requires participants to endure rigorous training and overcome various obstacles. Perry Saturn's completion of Ranger School showcases his dedication, toughness, and commitment to serving his country.
Discover more: Top 10 most followed WWE wrestlers on Twitter
#4 Lacey Evans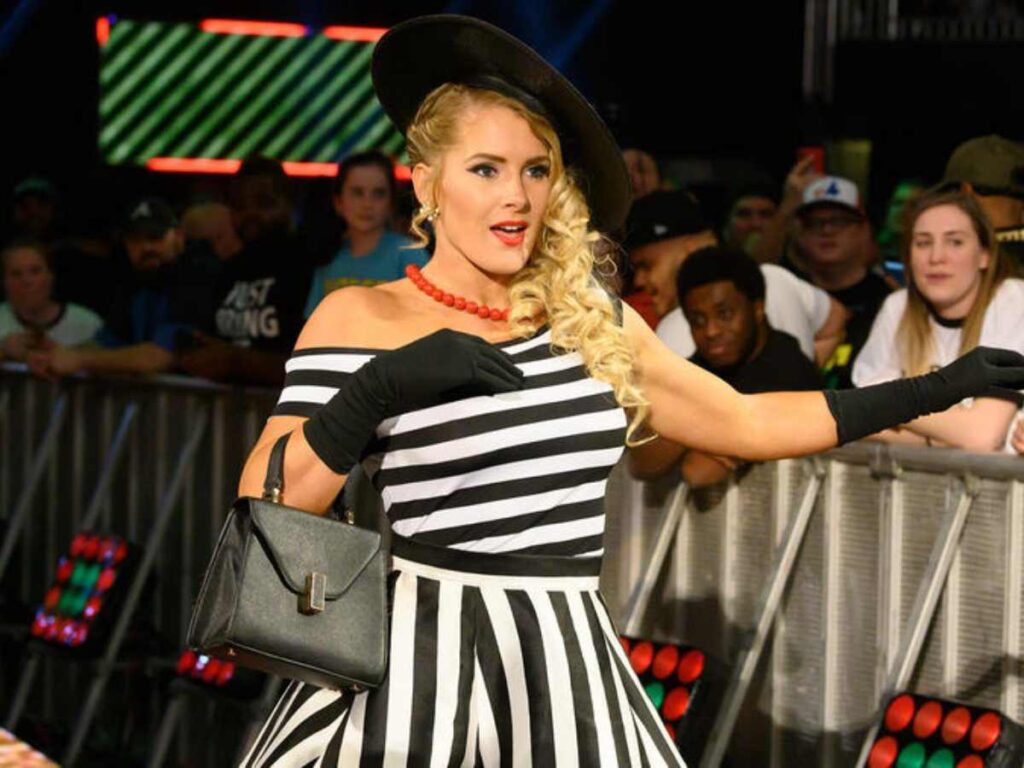 Lacey Evans, a professional wrestler in WWE, has had a relatively quick rise to prominence in the wrestling industry. Despite starting a wrestling career in 2014, she has already headlined PPV events and was involved in storylines with top WWE stars like Becky Lynch.
Before entering the world of professional wrestling, Lacey Evans had a notable career in the United States Marine Corps. At the age of 19, she joined the Marines and served as a military police officer for 5 years. During her time in the military, she discovered her passion for wrestling when a fellow marine, who was also a wrestling promoter, booked her for a match on an independent wrestling show.
From there, she pursued her wrestling career and eventually made her way to the WWE, where she gained recognition for her in-ring skills and commanding presence. Her military background has likely contributed to her disciplined and tough persona in the wrestling ring.
#3 Zeb Colter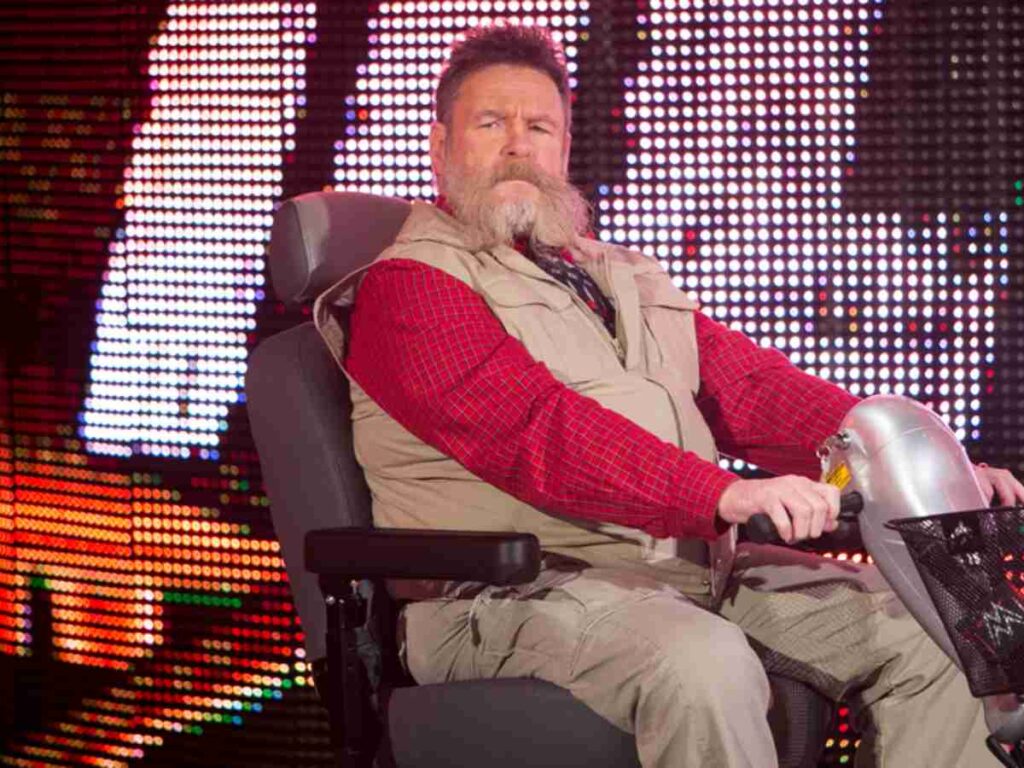 Zeb Colter, also known as "Dirty Dutch Mantel" in his wrestling career, served in the U.S. Army's 25th Infantry Division and is a veteran of the Vietnam War. After serving for a year in Vietnam, Colter returned home and pursued a career in professional wrestling, where he gained popularity as a rough Southern brawler.
Colter's military experience was incorporated into his gimmick as manager of the team "The Real Americans," which included wrestlers Cesaro and Jack Swagger. His military background added authenticity and depth to his character and was used as a storyline element in his wrestling persona.
#2 Jaxson Ryker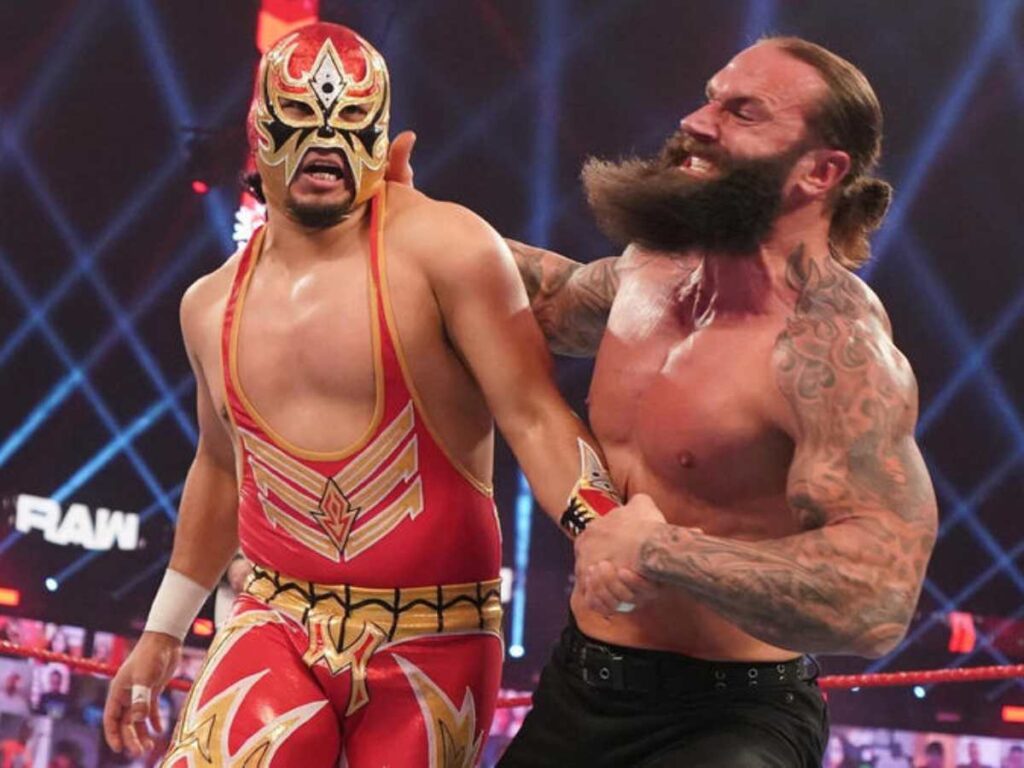 Jaxson Ryker, known as "Gunner" in TNA, had a successful career where he won the TV title and tag team title as part of the Immortal faction. He then joined NXT and formed The Forgotten Sons faction, with Wesley Blake and Steve Cutler.
The storyline of The Forgotten Sons revolved around the military background and the challenges they faced upon returning from service. This added a unique layer to their characters and storylines. This utilization of Ryker's military background in his wrestling persona added depth and complexity to his character, providing a compelling storyline for fans to follow.
#1 Montez Ford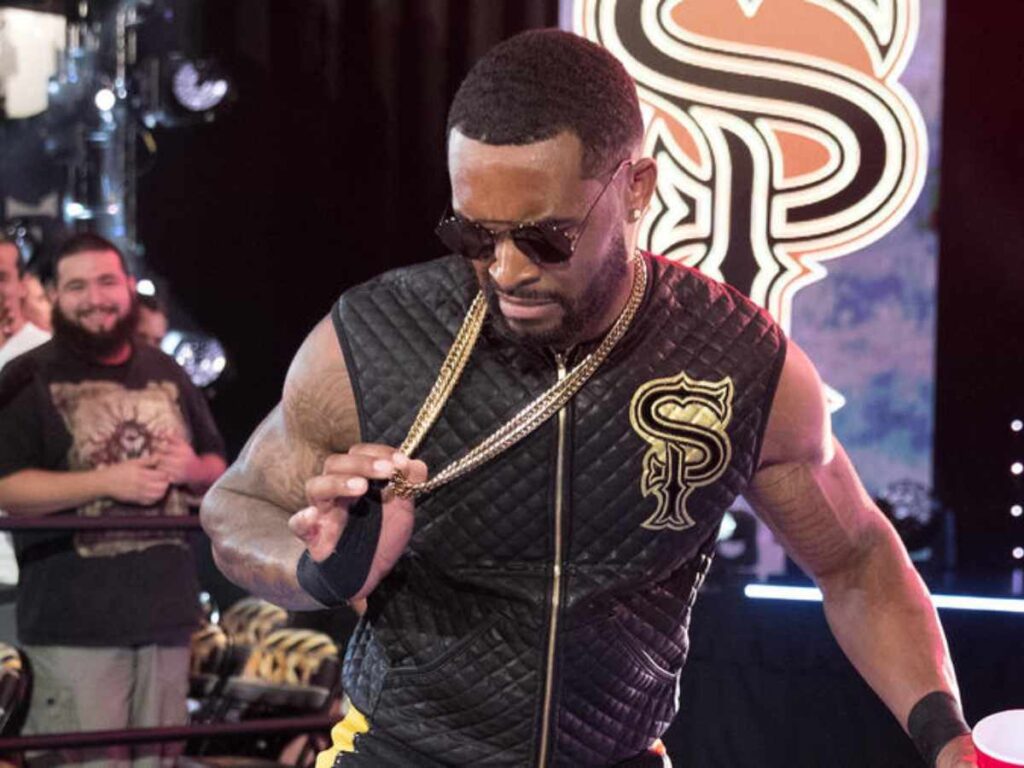 Montez Ford, known for his charismatic persona and catchphrases in the Street Profits tag team in WWE, has a background in the military. Before his wrestling career, Ford was a member of his high school's JROTC program and later enlisted in the Marine Corps. He served in the military from 2008 to 2012, and his responsibilities included handling Defense Travel System plans for his battalion.
Ford's military experience provided valuable skills such as discipline, leadership, and teamwork, which he may have applied to his wrestling career. His background as a former member of the U.S. military adds an interesting layer to his wrestling persona. This showcases the diverse backgrounds and experiences of WWE superstars.
In case you missed it: