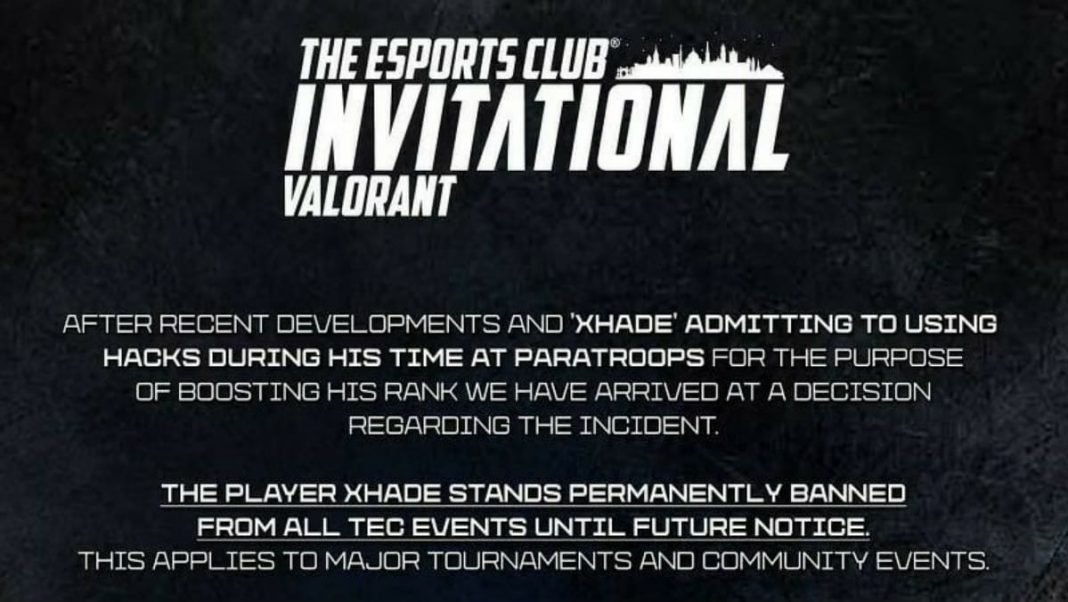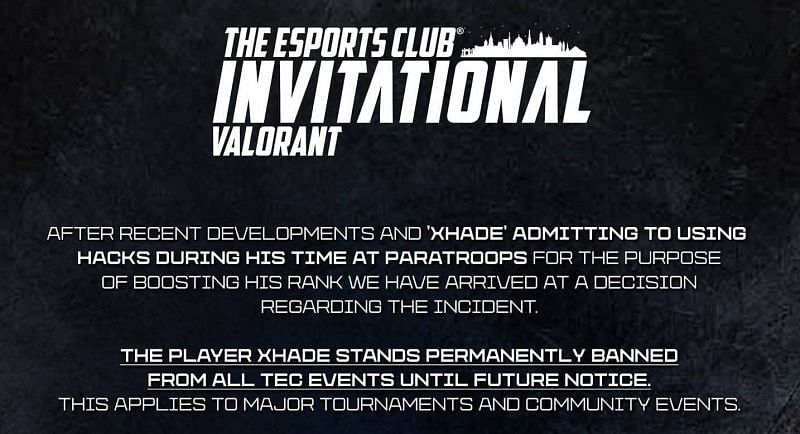 Paratroops pro player Abhay "Xhade" Urkade disqualified and banned from all future tournaments by RIOT games. Paratroops pro player Xhade was caught red-handed in the middle of an Esports club Invitational tournament.
But the fortunate news is that TEC allowed Paratroops to continue with future tournaments. With Xhade being removed and banned from all future tournaments. It was discovered recently on a stream where the player was seen using cheats in ranked mode. Xhade also admitted to the same on a Livestream of Valorant on 8bit Binks69's channel.
Xhade and His Confessions on using Cheats in Game
Before the player was caught Xhade denied all the cheating allegations many players supported him but it was in vain. As, Xhade himself agreed to all the allegations that was made on him.
Binks69 and other prominent Valorant players confronted Xhade on Discord on a live YouTube stream. Where the player himself agreed that he used cheats for 3 matches.
Xhade tried to defend himself by giving many reasons like he used wall hacks only and not aim to assist. The reason behind the hacking was that the player was frustrated to push ranks to top the leaderboards. So, he faced a lot of cheaters and hackers during the rank up so he used cheats to reach radiant faster.
Mithul "Binku'69" Nayak said that the hack was to limits to ranked ladders and did not cheat during Esports Club Invitational.
Xhade deleted his YouTube channel recently after this incident and is been offline on Social media and is unreachable since the icident.
All the players warned him to stay away from Competitive esports and the whole of Valorant community in India is ashamed for this incident. This can also impact the Indian Esports scene.
Many prominent Valorant players took it to social media requesting the Valorant Community, Fans, and his teammates not to spread hatred. Also not to attack him physically by any means.
If Xhade returns to competitive gaming by clearing his name what will be the future like paratroops. This can also now affect the Indian Valorant Community as Riot was planning to expand more into India as per the announcement 10 days back.