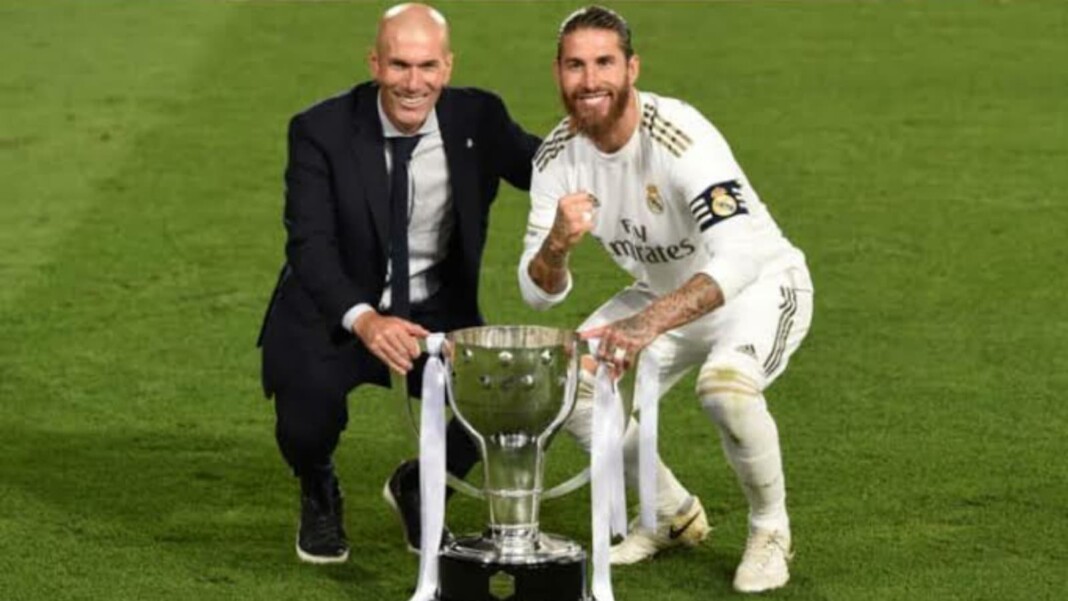 Former Real Madrid player, and later manager, Zinedine Zidane paid tribute to departing club legend Sergio Ramos in an Instagram post. After Zidane had previously announced that he would be stepping down from his managerial position at the Madrid-based club, Sergio Ramos followed suit by announcing that he would not be signing a contract renewal at the club he has now become synonymous with.
Sergio Ramos will be on the transfer market as a free agent this summer, after having spent sixteen years with Los Blancos. He leaves as a club legend, leaving the trophy cabinet in Santiago Bernabeu overflowing with honours. His major trophy wins with the club include four Champion Leagues, five La Ligas and four Club World Cups, among a multitude of other major achievements.
Zidane and Ramos: Two of Real Madrid's biggest legends
His greatest feat came under Zidane as he captained Real Madrid to back-to-back-to-back Champions League victories, the only time that any club has ever achieved a three-peat in this competition. Zindedine Zidane left at the end of the 2017/18 season but returned to his post after a horror season that saw Ajax dump the European champions out of the competition.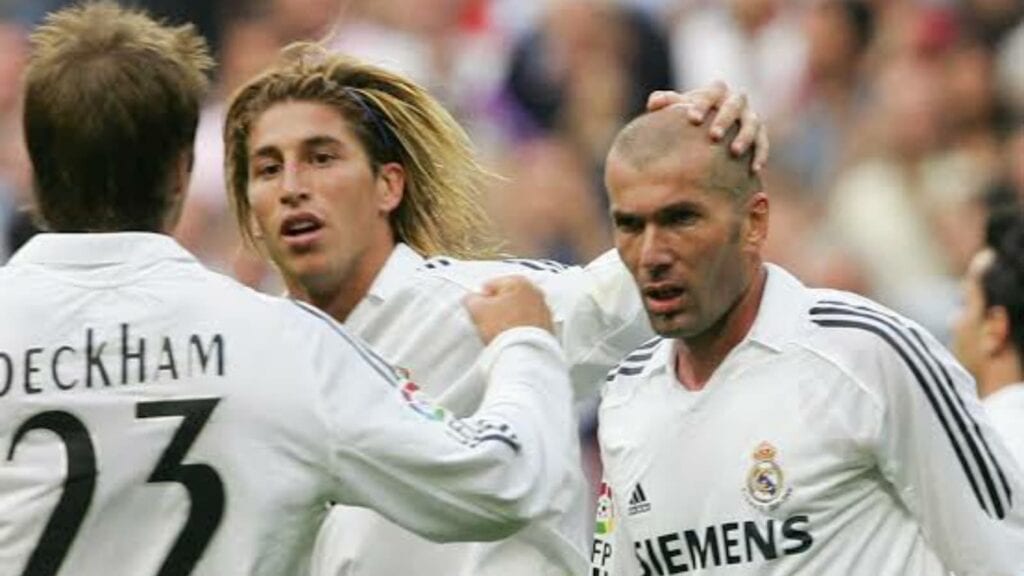 In their playing career, Zidane and Ramos have played 34 games together, as Zidane retired in the same season that Ramos arrived from Sevilla. Zidane also assisted Ramos' first ever goal for the Los Blancos in a routine 2-0 win against Malaga. Since then, Ramos has gone on to score 72 goals in 469 appearances for the club, which is an extraordinary number for a central defender.
"LEGEND. It was a pleasure and honor to have you as a partner and player! A great captain for history! Thank you so much for everything" Zidane posted on his Instagram handle.
Also read: OFFICIAL: Sergio Ramos leaves Real Madrid after 16 years – marks an end of an era