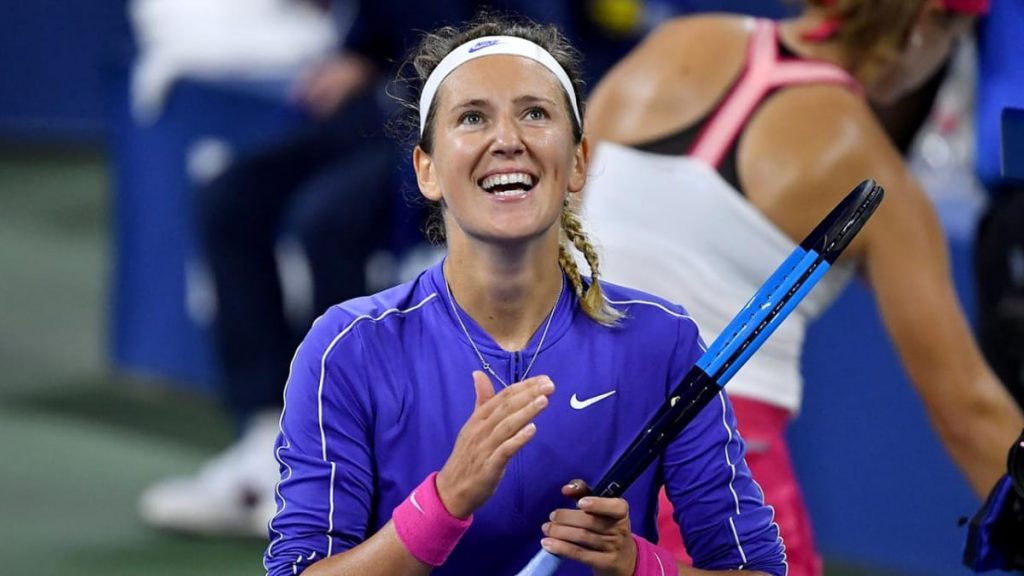 Victoria Azarenka, was arguably the best player on the WTA circuit when she was in her prime. She arrived in America having been out of top-50. The 31-year old Belarusian had lost in the opening round in Lexington Open and looked as if she will really struggle in the upcoming tournaments. Many had written her off for the Cincinnati Open and the US Open and doubted that she would even be able to cross the initial rounds.
However, Azarenka silenced her critics in an emphatic style, capturing the title at the Western and Southern Open, one of the WTA's Premier 5 event. And after yesterday's US Open 2020 final, where Azarenka narrowly missed on winning her third Major, there is no doubt whatsoever that the Belarusian is looking threatening as ever.
Azarenka caused a few upset victories and even crossed the Serena hurdle en route to her championship match at this year's US Open. Through this article, we will look back at her exceptional journey at the Flushing Meadows.
No Stopping Victoria Azarenka
After having easy against Barbara Haas in the first round, Azarenka faced a difficult opponent in the form of compatriot and 5th-seed Aryna Sabalenka. However, much to the amazement of everyone, the Belarusian blanked Sabalenka 6-1, 6-3 and progressed to the third round. It was a major confidence booster for the 2-time Australian Open champion going ahead in the tournament.
Azarenka continued from where she left as she picked up a rather comfortable win in the third round. However, her first stern test came in the Round of 16 when Vika faced Karolina Muchova. Azarenka was forced to use all her experience before prevailing over Muchova 5-7, 6-1, 6-4 in a three-set thriller. The Belarusian, after a long time, was again in the quarterfinals of a Grand Slam.
Azarenka powering through Quarters and Semis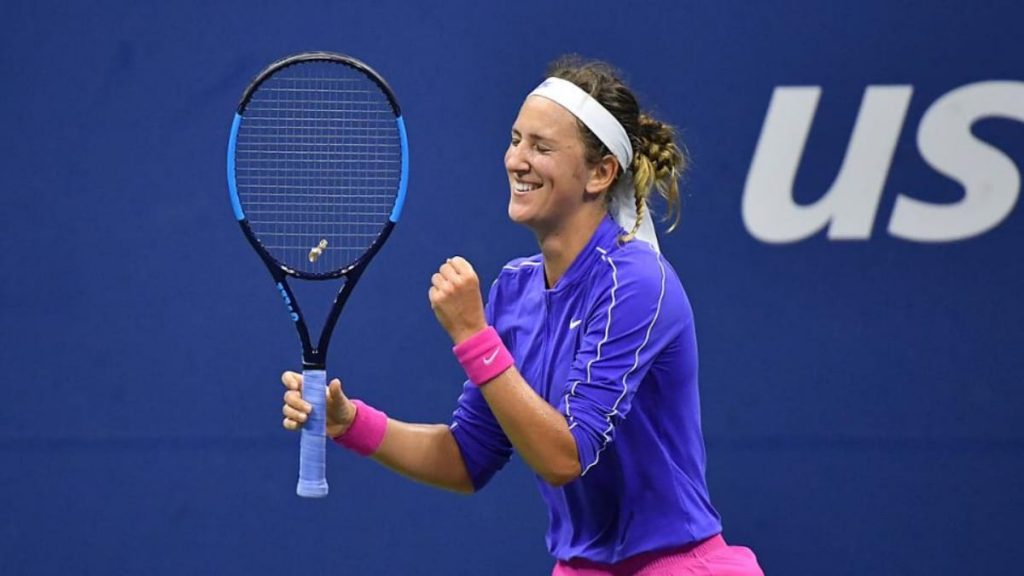 In the last-eight, Azarenka had a tricky opponent in the form of ever-improving Elise Mertens. As it turned out, though, the former World No.1 nearly dismantled Mertens 6-1, 6-0 in her rampaging victory to book a date with her familiar foe Serena Williams in the semifinals.
Victoria Azarenka has had an iconic rivalry with Serena. Both women had played against each other 22 times before their meeting in Arthur Ashe stadium. Like Serena dominates the head-to-head record (Serena was 18-4 against Azarenka in head-to-head meets before losing this year's US Open semis), she started the contest strongly, winning the first set 6-1 without a fuss. However what followed was a fantastic comeback from Azarenka, pocketing the next two sets with an identical scoreline of 6-3 to reach her first US Open final in 7 years. In the process, the 31-year old forced Serena to wait for another Major in order to bid for record-equalling 24th Grand Slam.
Search for the first US Open title continues
The final was a rematch of the Cincinnati Open final, where Naomi Osaka was forced to withdraw owing to her hamstring injury. However, no such issues were there this time around and tennis fans were going to witness an epic encounter. The match showcased the talent possessed by both Azarenka and Osaka and had its fair share of dramas.
Azarenka after humbling Osaka in the first set, looked destined to capture her first US title. The best of Osaka, though, was yet to come as she defeated all the odds stacked against her by winning the contest and the US Open championship for the second time in her tender career. The final scoreline read 1-6, 6-3, 6-3 in the favour of the Japanese.
Though she might have fell short for the third time in her career in New York, Azarenka won the hearts of many and even surprised herself. Osaka, for the fight shown by Azarenka, even jokingly went on to say that she never wishes to play Belarusian ever again.
"First I want congratulate Vika (Victoria Azarenka). Actually don't want to play you in any more finals. I didn't really enjoy that. It was a really tough match for me. And, yeah, it's really inspiring for me because I used to watch you play here when I was younger. So just to have the opportunity to play you is really great and I learned a lot, so thank you," said Osaka after capturing her third Grand Slam.
The women's tennis has definitely found their lost legend back and it looks only a matter of time before Azarenka becomes the female 'Djokovic' and goes on a winning spree. We wish Vika a mind-boggling performance at the upcoming events!
Also Read: US Open 2020: All you need to know about "Naomi Osaka's 7 masks and 7 names"