Aaron Judge's contract signup has taken a lot of space in the fan's minds since last month. His market race went up, starting from $300 million onwards. San Fransisco Giants stood as a threat to the other marketeers as they stated their confidence in penning down the 30-year-old outfielder.
Recently though, New York Yankees' declaration has shaken up the market. They have offered a renewed contract said to be somewhere "in the neighborhood of eight years and $300 million and could increase it." Since their contract ended, the Yankees have time and again stated how much they wanted Judge to don the pinstripes.
Looking at the current flow of currents, it is believed that Judge will most likely want to sign up by the end of the MLB Winter Meetings next week, held in San Diego. The MLB teams jumped up after Judge's contract ended due to two reasons.
Also Read| "Time to go, man." – Golden State Warriors legend PERSUADES Aaron Judge towards San Fransisco through Steph Curry as an example
Hal Steinbrenner states he has made his wish clear to Aaron Judge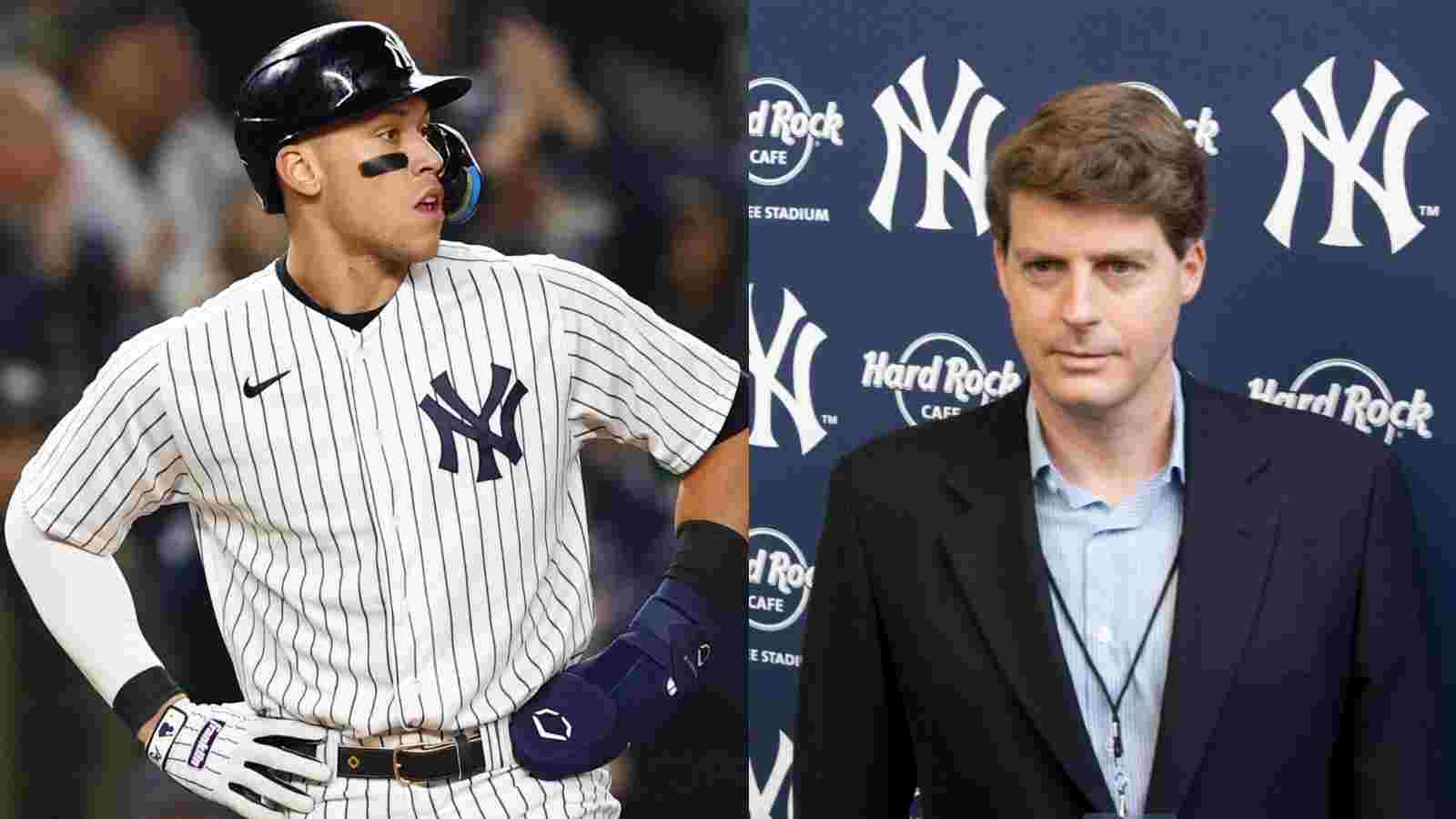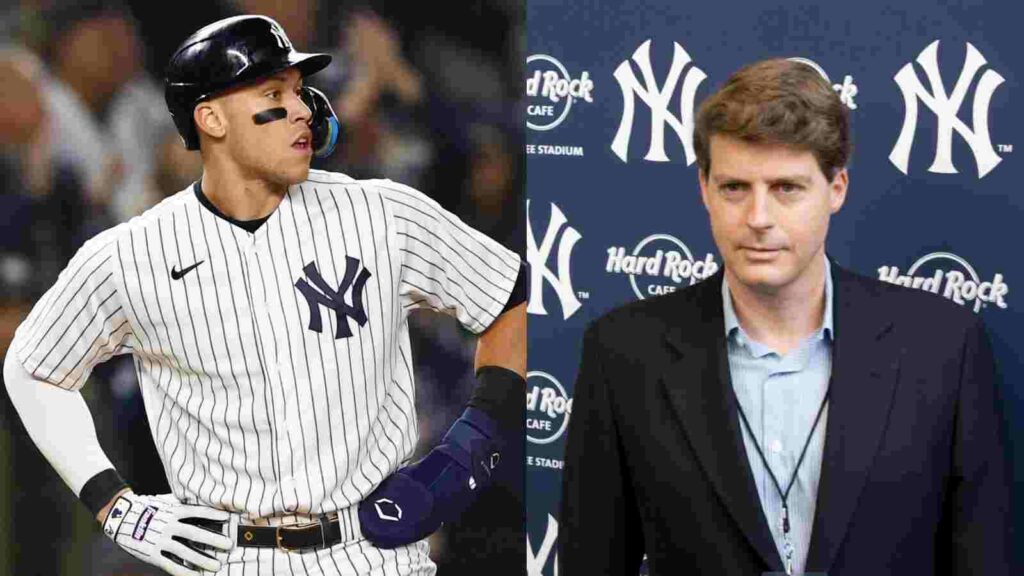 The first reason was the AL MVP rejecting a 7-year 213.5 million extension from the Yankees, and later posting a 62-record home run. Judge's accomplishment gathered all spotlights near him. He further set a deadline for talks till the Opening Day, though during the season the team didn't come up with any contracts.
After having a face-to-face chat with Judge earlier this month, chairman Hal Steinbrenner stated, "I just want him to know how I felt. In case there was any lack of clarity or ambiguity". "We have plenty of ability to — and Aaron and I talked about this — to make this happen and still have money to make other things happen".
"… My budget for Judge is going to be what I feel we can do. It's not limitless, obviously. But am I going to make moves before we're able to — in my opinion, we're going to be able to sign Aaron. That's not going to stop me from signing other people."
Currently, Gerrit Cole holds the franchise's $324 million contract with an AAV of $36 million. Looking at how the Yankees are revising their terms for Judge, $300 million would be the basic starting line for any further negotiations. He has made a record of a .311/.425/.686 battling line with 62 homers.
Also Read| Aaron Judge and Jimmy Fallon join cahoots to Photobomb MLB fans in NYC
Also Read| "Chicks dig the long ball"- Aaron Judge makes way to the TOP 5 on People Magazine's list of SEXIEST MAN ALIVE