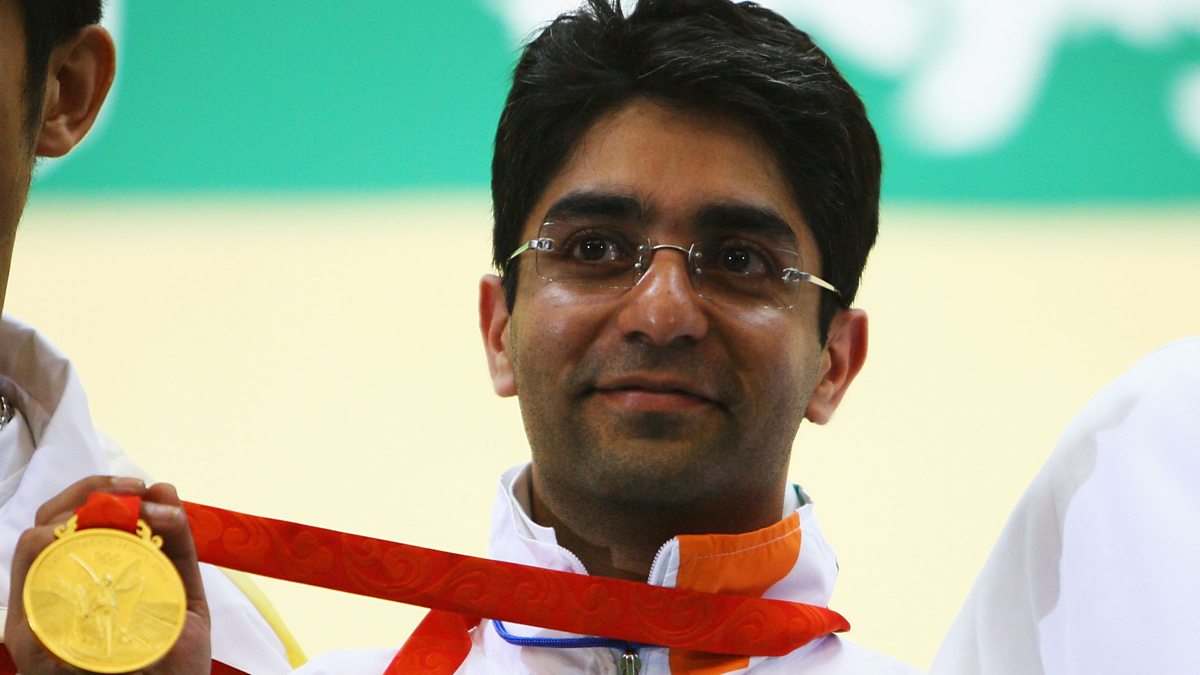 Abhinav Bindra needs no introduction to Indian sports fans. On his birthday today we look back at his illustrious career.
Early years
Born in a well-to-do family on 28th September 1982, Bindra took up shooting at a young age as he was 'not very athletic or co-ordinated' according to his autobiography.
His name was featured in the Limca Book of Records 1998 for shooting a record score as a school boy
He was the youngest member in India's contingent for the 1998 Commonwealth Games
He subsequently became the youngest Indian competitor at the 2000 Sydney Olympics, where he finished a respectable 11th with a score of 590/600 in the 10m Air Rifle competition.
Early successes and Athens heartbreak
Bindra won his first ISSF World Cup medal, a bronze, at Munich 2001. He followed it up with another bronze at Munich 2003.
He won a gold in the 10m Air Rifle Pairs event at the 2002 Manchester CWG along with Sameer Ambekar. He also won a silver in the 10m AR individual event.
Having prepared extensively for the 2004 Athens Olympics along with his German coaches, he later went on to describe the meltdown he suffered in the Athens finals as 'one of the worst moments of my career'.
At Athens, he did well in qualification, finishing 3rd. But an inexplicably poor series in the finals meant he could only finish 7th overall. The finals performance came as a major shocker to those who knew his talent. Bindra says in his autobiography to the effect of 'I couldn't have shot this badly even if I purposely tried'.
Golden years
Though he won a number of medals at the 2006 CWG, Bindra's best moment of that year was undoubtedly winning the 10m AR gold at the 2006 World Championships at Zagreb and becoming World Champion, the first for any Indian in this event.
At Beijing 2008, he went on to do even better, as is well known.
On August 11th 2008, Bindra became the first Indian to win a individual gold at the Olympics.
This was only India's 9th gold at the Olympics, 8 others having come from men's field hockey.
Bindra became one of the very few shooters to do the 'double', i.e become both the World and Olympic Champion in the same cycle, a feat that is notoriously difficult in shooting sports. He thus cemented his place as one of the best Air Rifle shooters ever.
Post-Beijing slump
After his Beijing heroics and following his overnight celebrity status in India, Bindra took a break for the 2009 season.
In his book, he describes feeling mentally drained and exhausted after having relentlessly worked towards his Olympic gold.
He returned to the limelight for the Delhi 2010 CWG where he was India's flagbearer.
At these Games and for the next two years though he was overshadowed by an in-form Gagan Narang.
At London 2012 he finished a lowly 16th even as Narang won the bronze.
In 2011 he released his autobiography 'A Shot at History: My Obsessive Journey to Olympic Gold' co-written with senior sports journalist Rohit Brijnath.
Comeback and Rio Olympics
He made a comeback at the 2014 CWG where he won the gold (his first) in 10m AR individual.
He then managed to qualify for the 2016 Rio Olympics via the ISSF World Cup cycle.
He had already announced his retirement after the Rio Games, and was subsequently chosen as India's flagbearer.
He had described his preparation for these Games as 'the best in my career', though he unfortunately missed out on a fairy-tale finish after ending up 4th in the finals. It was an anti-climactic end to a glorious career.
After retirement
He has been associated with the government's TOP scheme, being a Rajiv Gandhi Khel Ratna awardee.
He has been part of the IOC and ISSF Athletes Commissions.
In 2018 he was honoured with the 'Blue Cross', the ISSF's highest award.
He runs the Abhinav Bindra Foundation to mentor young athletes
He is at present one of the most inspirational figures in Indian sports, and many Indian youngsters name 'Abhinav Bindra' as one of their role models. In fact the likes of Apurvi Chandela actually took up shooting after watching Bindra win gold at Beijing.