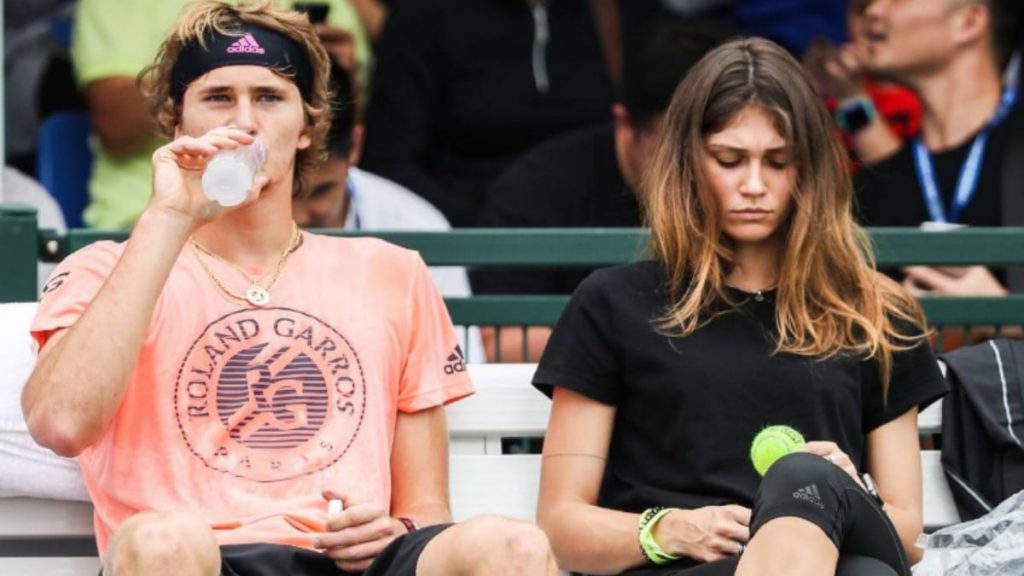 The world no.7, Alexander Zverev has succumbed to too much negative attention recently. It began when ex-partner, Brenda Patea claimed to carry his child in her womb. Now another ex-girlfriend Olga Sharypova has accused him of domestic abuse.
Despite having written on his Instagram account that the accusations are "simply not true", Olga has hit back sharing more details about the trauma she endured. Calling out women in her support, Olga has The #IStandWithOlya" trends across social media as Zverev faces backlash.
Olga shares more details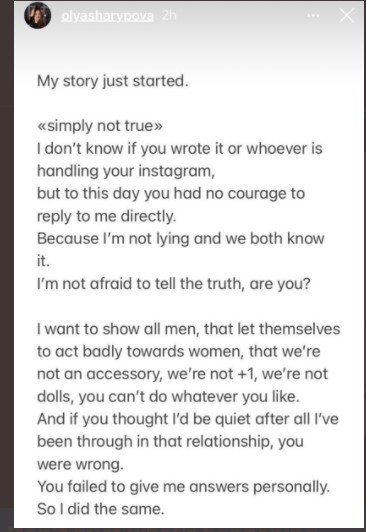 The Russain took to social media via her Instagram page to responded to Alexander Zverev's recent Instagram post. She criticized the German for his lack of "courage". Moreover, she accused him of never speaking to her directly. Olga even questioned the lengthy post by Sascha, asking if his team wrote it.
"I don't know if you wrote it or whoever is handling your Instagram, but to this day you had no courage to reply to me directly "You failed to give me answers personally. So I did the same," she wrote.
The Russian realized that she had garnered support as people sent empathetic messages. There are over 400 posts with the hashtag #IStandWithOlya" and Sharypova has thanked the supports on social media. Further adding that as a victim of abuse, she needed time to come out.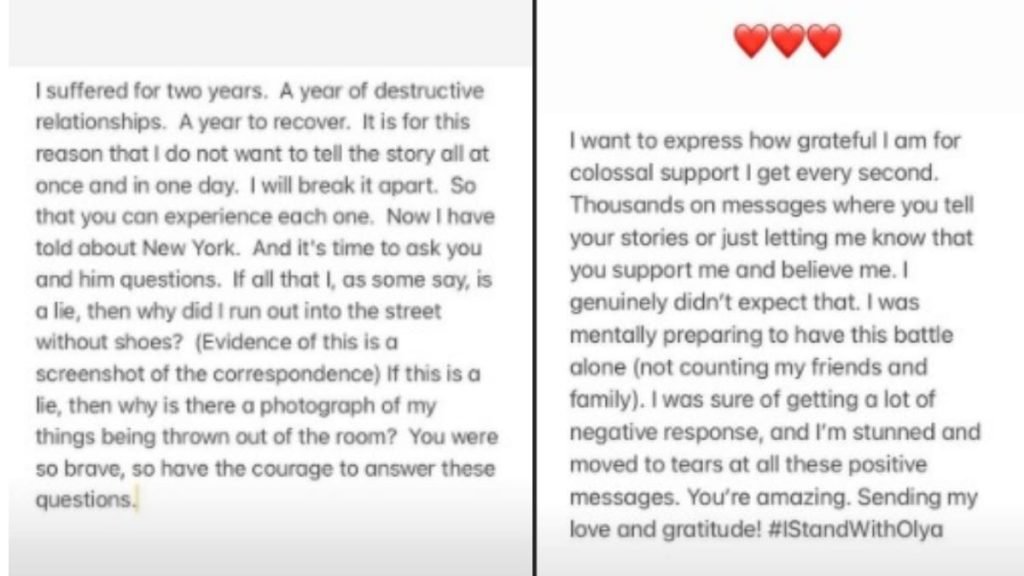 The Russian wrote, "I was sure of getting a lot of negative response, and I'm stunned and moved to tears at all these positive messages. You're amazing. Sending my love and gratitude! #IStandWithOlya."
There are some people adding fuel to the fire by asking ATP to intervene. There is a petition on social media aimed to suspend Alexander Zverev. The recent backlash may affect the German world no.7, Sascha. He is due to play at the Paris 1000 Masters event, starting from 2nd November.
Also Read: Domestic Abuse allegations by ex-girlfriend Olga Shyropova "simply untrue", writes Alexander Zverev