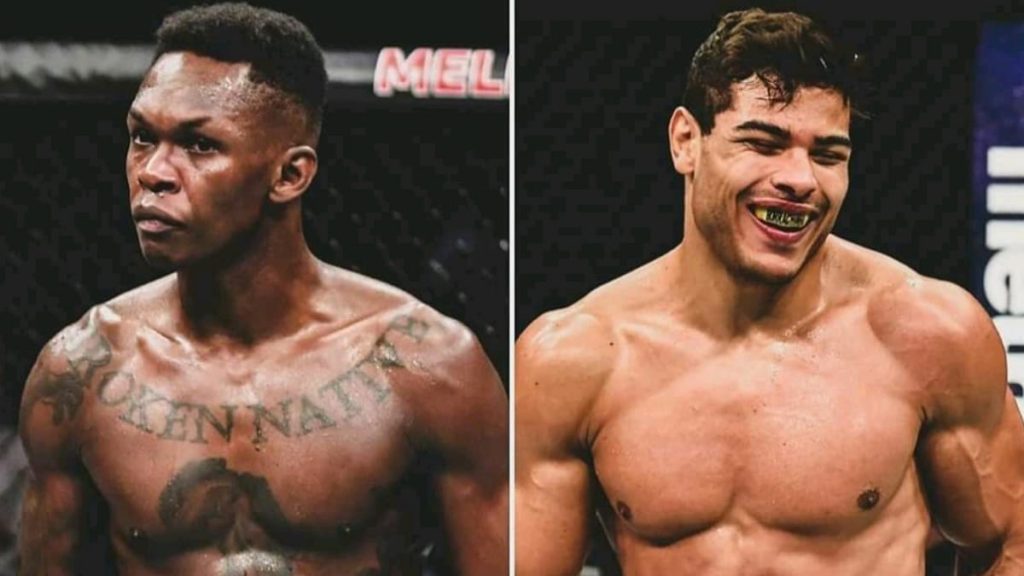 The long going rivalry between Israel Adesanya and Paulo Costa will have a much-awaited showdown at UFC 253. Where the former stands at 19-0 and the latter at 13-0. A lot has been said and done during the past few weeks by duo against each other. The latest has been Champion Adesanya's comments over crusading to victory against Costa.
Over the past few weeks both Adesanya and Costa have been firing continuous shots at each other. Mentioning about his fight vs Costa, the Middleweight Champion says it will be an easy win.
While talking to ESPN MMA and being asked to compare his UFC 253 Fight with Paulo Costa to a Fight from Aviatar. Adesanya said, "Toph's introduction, when she was fighting in the tournament, when she was The Blind Bandit. How she was just smoking everyone, thats how I feel this fight gonna look, just easy."
I don't care about him: Paulo Costa on Israel Adesanya
Prior to this when Costa was asked about his plans before facing Adesanya during the virtual media day. Costa replied, "If he's (expletive) his pants before the fight, bad for him," Costa said. "Too bad for him. I'm confident. I'm confident in myself, I'm confident in my training, I know what I did on sparring days. I know everything I am working for. I worked for cut his head off. Don't care if his mind is broken or not. I go there. Will erase him."
Costa added, "I don't try and break him mentally before (the fight)," Costa said, "If he's broken, it is because he is weak, mentally. I don't care about him." Costa even went onto saying that with Usain Bolt retired, Israel Adesanya is the fastest runner.
Also Read: UFC 254: Elizeu Zaleski vs Shavkat Rakhmonov