The beauty of modern-day sport is it continues to rock and roll, non-stop. From cricket to tennis and golf to football, the load on athletes is humongous.
In such a scenario, it has become a case of survival of the fittest, literally. In tennis and football, there is virtually no way an athlete can take a break unless the body breaks down. Or, worse, the athlete tests positive for the dreaded Covid 19 virus, despite vaccine jabs.
In such a scenario, when workloads have increased and also the pressure of expectation, Neeraj Chopra's silver medal effort at the World Championship in Eugene, Portland, comes as a whiff of fresh air.
It seems like yesterday the pin-up boy of Indian sport took Tokyo by storm when he won the gold medal at the Olympics last August. When Neeraj flew back to New Delhi, he was virtually hijacked by all and sundry. Everyone wanted a selfie shot with Neeraj Chopra, everyone wanted his exclusive interviews and the demand for his autographs soared. Such craze is usually associated with cricketers.
Neeraj Chopra- A boyhood dream turned into reality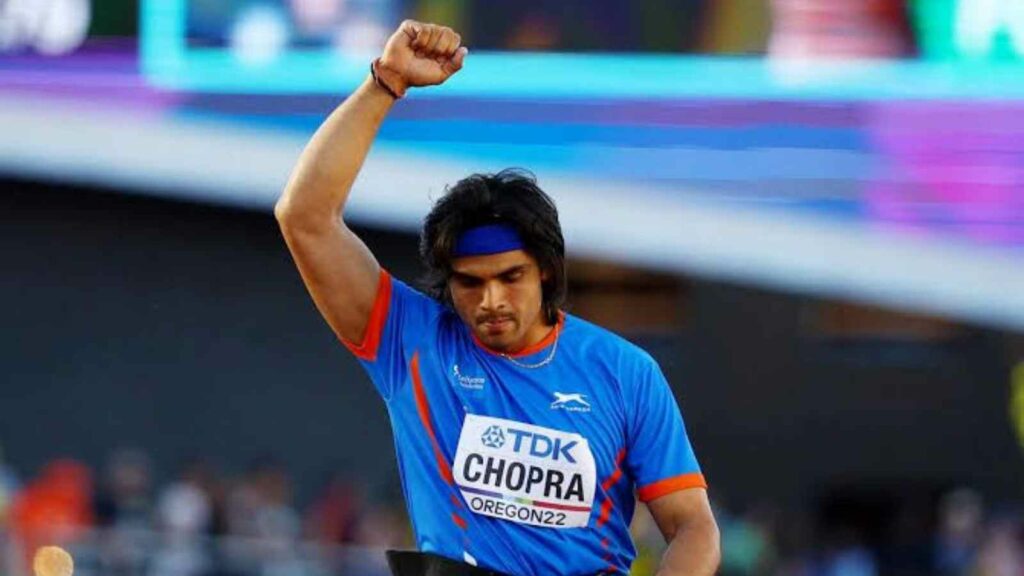 Here was the young Army jawan who had led a very simple life all along, by example. His return to India meant he no longer was able to lead a normal life. One function after the other was held to felicitate him. The number of interviews he gave, without being repetitive, was at an all-time high. Even Bollywood stars would have paled in comparison.
Handling such success and being put on a pedestal can be quite dizzying. But at the end of it, when all the functions were done with, Neeraj Chopra craved to get back home. He wanted to eat homemade dal roti, not the five-star food. Neeraj put on weight, he met so many people after his return from Tokyo, he even developed a fever last September/October.
It could have been sheer exhaustion, or it could have been coming in contact with people being Covid positive minus symptoms. At the end of the celebrations and rejoicing, Neeraj had become a bit like the common man. For an athlete of his stature, getting unfit was dangerous.
Sure enough, the think-tank which handles champion Neeraj decided he had to hit the ground running again. To be sure, the Athletics Federation of India and the Sports Ministry realized Neeraj needed the best preparations, all over again. Being in India for long was a distraction. He had to be away from the glare before major events.
For, several champions in the past, could not handle success after reaching a high. The world of sport has seen how even Abhinav Bindra, the 2008 Beijing Olympics god medallist, could not produce the same form at the next edition of the Olympics in London 2012. Bindra admitted his hunger had not been the same in London.
One can compare Neeraj Chopra only with champions of his stature. For Neeraj to reboot and start all over again was a challenge. The easiest way out would have been to celebrate his gold medal forever and keep raking in the megabucks. No, the 24-year-old Haryanvi is made of different stuff. He had said last August he wanted to win a medal at the World Championship in 2022. And he achieved it. The silver medal won in Eugene, Portland is a big one. None before from India had scaled such dizzy heights.
In 2003, Anju Bobby George surprised the world with her bronze medal effort at the Worlds in Paris. None expected the medal from her at that time. With Neeraj, it's quite the opposite. Each time he competes, fans expect a medal from him. He may not have done as well as he wanted to in the events leading up to the World Championship. Deep down, the burning desire to excel kept him fired up.
It takes hard work, sacrifice, a work ethic, and enormous mental strength to produce efforts on the big stage repeatedly. When he qualified for the final, it was so effortless. And in the final, when he produced an effort of 88.13 meters, it sufficed for silver.
Also Read: "The hunger for gold will continue": Neeraj Chopra clinches historic silver medal at the 2022 World Athletics Championships
What lies ahead for Neeraj Chopra?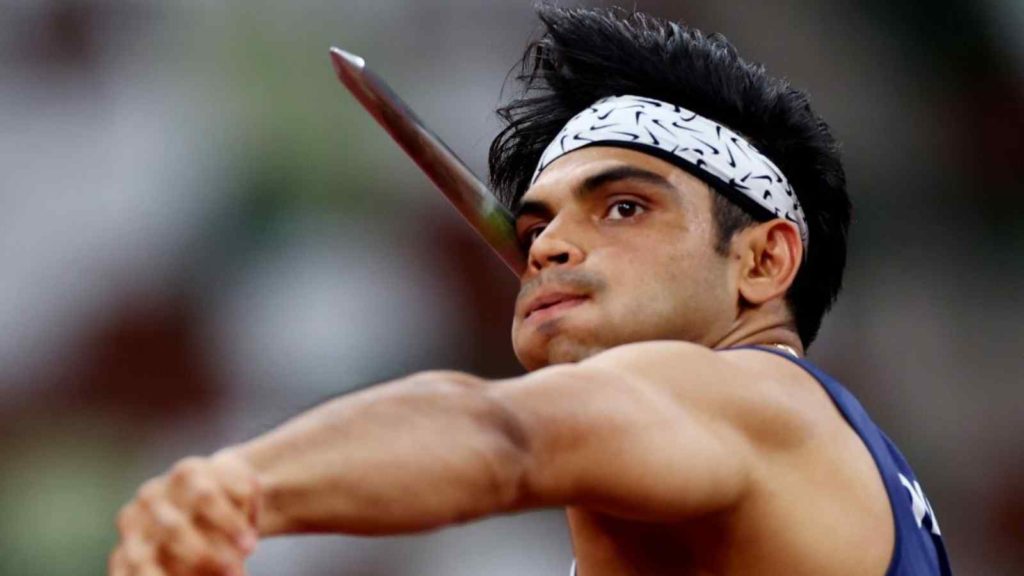 Knowing Neeraj very well, he will go full tilt for gold in the World Championship again next year. Do the dreams end here? No. He can go on to eclipse the field in the Asian Games next year in Hangzhou and the Paris Olympics in 2024.
The process continues. Neeraj has become our biggest hope, our biggest balm. He brings the nation joy, he alleviates many people's suffering with his efforts. India has seen many champions fade away after that one brilliant burst. Neeraj has proved to be a different character altogether.
There is boyishness in his grin and honesty in his efforts. There is a craving for more success, which is a reflection of his passion. What about the right thigh being strapped during the final in Eugene?. Well, it's a case of groin muscle pull, which should heal with rest.
The gap between now and the Commonwealth Games in Birmingham is just 12 days. Neeraj has been chosen as the flag bearer for the opening ceremony, and rightly so. Luckily for the champion, his javelin event is only on August 7. The rest should do him good.
For someone who has produced amazing results in the last four-year cycle, Neeraj remains rock solid. Winning is not always about being in great form. The mental aspect is most important when you become a celebrity. When you are a nobody, the pressure is less. When you become an Olympic champion in India, expectations soar. It's like a kite being flown, you want it to kiss the skies.
The difference is, while kites may get cut all of a sudden, Neeraj is slogging to stay right up there. After all, he is the defending champion from the last Commonwealth Games in Gold Coast. An encore would be in order in Birmingham.
Also Read: "It felt great to spoil the party for the US": Andre De Grasse leads Canadian team to scintillating victory in men's 4x100m relay at World Championships
Also Read: "This guy isn't stopping anytime soon": Twitter left speechless as Mondo Duplantis breaks World Record with insane 6.21m to claim pole vault title at World Championships