The World Athletics Championships have proven to show some of the most exciting performances in the world, as the best of the best make their way to the big stage to showcase their talent. The penultimate day came with some of the most scintillating performances once again, and this time one of them was from Andre De Grasse and the Canadian Relay team. The Canadian team raced to a fantastic gold medal in the men's 4x100m relay.
The US was favourites to win the gold after having clean swept both the 100m and the 200m individual podiums. However, the Canadian team was relying on Andre De Grasse to take them home after he pulled out of the individual 200m event and a disappointing 100m showing. The Canadian team was a strong one, comprising of he Canadian team of Aaron Brown, Jerome Blake, Brendon Rodney and Andre De Grasse.
Also read: "Come on, change that": Noah Lyles breaks Michael Johnson's US Record after nail biting 200m at World C'ships
Andre De Grasse and team speed to world lead victory in men's 4x100m relay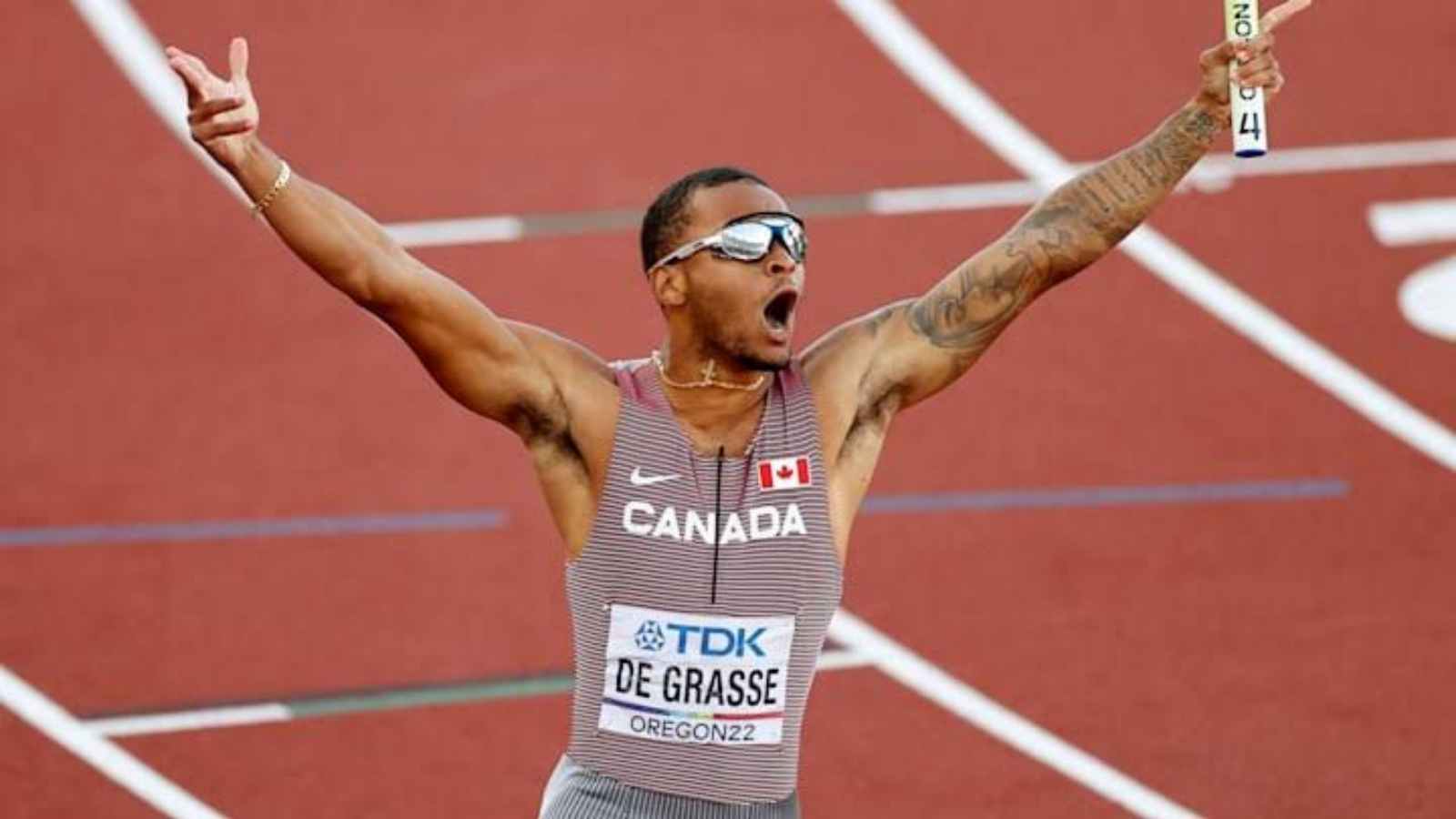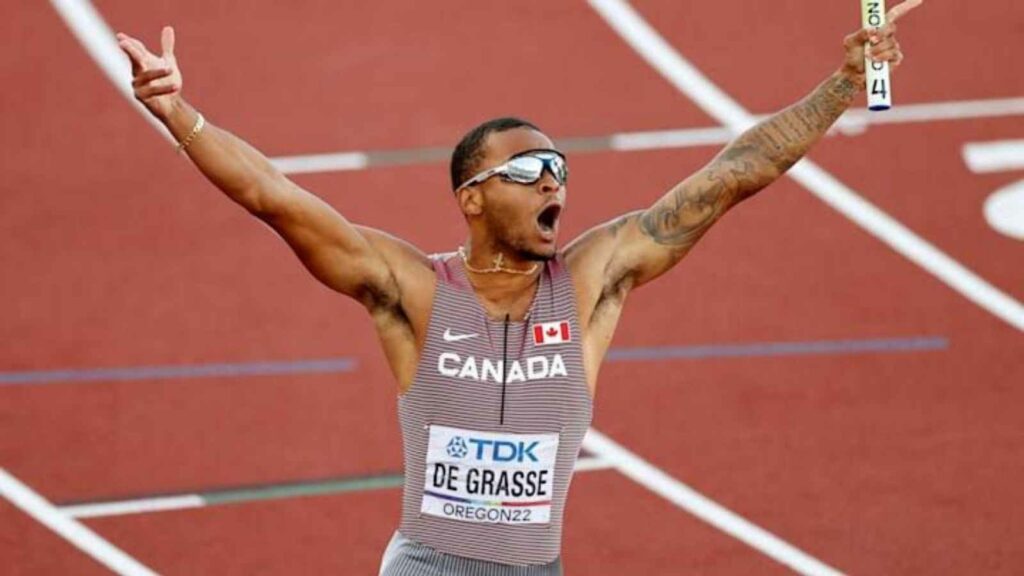 The Canadian men had something special up their sleeves for the finals, as they blazed to a victory with a world lead time of 37.48s. The US were a close second with a time of 37.55s, while Great Britain rounded out the podium with a time of 37.83s. De Grasse's sensational last leg of 8.79s meant he could shake off Marvin Bracy, who won silver in the individual 100m, to victory. "It feels great to end my Championship like this," he said to Olympics.com.
"These guys put in the work, they put me in position to contend. I was just like, don't mess this up. Once I saw that Brendon (Rodney) had the baton and we were in position to get on the podium, I was like ok, got to get out. I accelerated and put my hand back and once I got the baton I was neck-and-neck with the U.S. and I just got to do what I do. It felt great to spoil the party for them; I think there was a lot of Canadian fans out here today. I didn't realise there were so many," said De Grasse, as the team enjoys a much deserved victory.
Also read: "No way I'd turn the team down": Allyson Felix delays retirement as she runs one last time for the women's 4x400m relay at World Championships
Also read: "The hunger for gold will continue": Neeraj Chopra clinches historic silver medal at the 2022 World Athletics Championships