Usain Bolt, commonly known as "Lightning Bolt" is the legendary sprinter who dominated the sport from 2008 till the year of his retirement in 2017. Till now no one has been able to go near his staged mark. Even after so many years, his name pops up in almost every meeting.
His numerous achievements and record breaks are behind the whispers of every sprinter even now. At the World Athletics Championship in Oregon, many anticipated that someone may break the record at this me, seemingly Fred Kerley. He clocked at 9.76s in the semi at USATF Outdoor Championships and 9.77s in the final, bagging the gold.
Also Read| "I had the success": Shelly-Ann Fraser-Pryce clinches gold at blistering speed as Jamaica clean sweep women's 100m
Usain Bolt's message to the new generation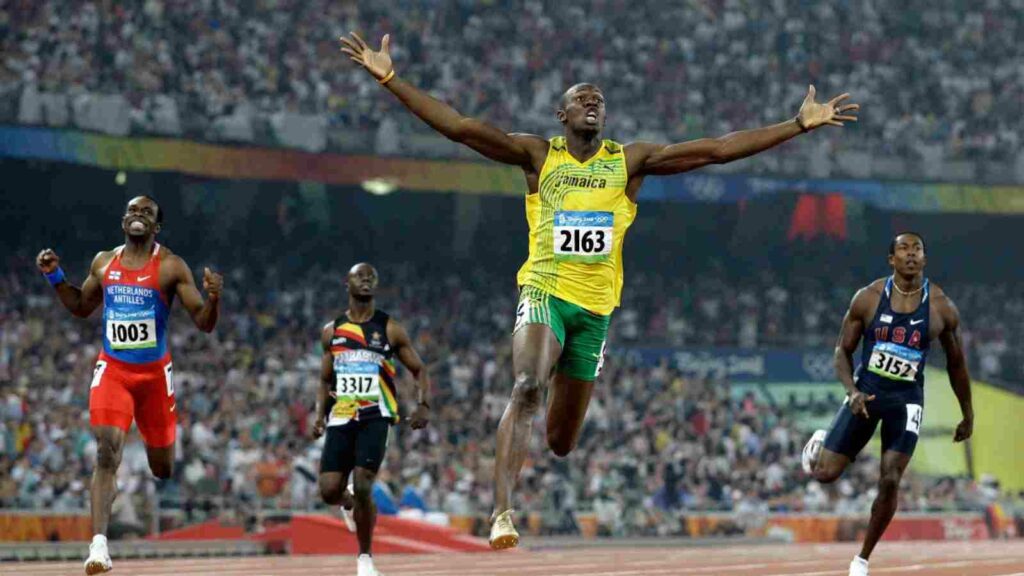 Kerley's performance gathered much social media attention while some even voiced out that the young sprinter would be able to break the long-standing world record at the World Championships. However all this time the sprinting legend kept quiet.
Bolt made his move at the right moment and his single social media post shook the platform. It was his time to have the last laugh. As noted on essentiallysports.com, on 16th July Fred Kerley stole the gold medal at the 100m event. It was a podium sweep for the U.S as Marvin Bracy-Williams and Trayvon Bromell clinched the bronze and silver medals.
Also Read| "Felt joy running tonight"- Allyson Felix ends with bronze at final appearance on track at World Championships
However, even after all this fuss, Kerley was far away from getting anywhere near Usain Bolt's record, let alone breaking it. Following the event, Bolt added a hilarious post on his Twitter and Instagram accounts, where he used his image of shushing at the camera, giving a stern warning to the outside noise. The picture just said, "9:58" which was enough to send a message to the new generation.
Also Read| Top 5 athletes to watch out for at the 2022 World Athletics Championships