Battlegrounds Mobile India have launched early access yesterday and many players in the country have finally got their hands on the much-anticipated game for the first time. The game doesn't seem much different from PUBG Mobile India in terms of looks and visuals.
The game has launched more early access slots today after several players complained that they haven't got a chance to play the game yesterday. Players have also got one supply crate, 2X EXP Card, 2X BP card who have downloaded the early access testing game today.
Players can also buy the season 19 Royal pass to avail all the exclusive rewards via completing RP missions. BGMI also features the same in-game currency 'UC' as PUBG Mobile does.
Players have noted that the prices of UC in BGMI have increased more than that of of PUBG Mobile. However, there are some discounts going on for initial purchases. Players will also get rewards for their UC top up above an amount of 120 UC. Let us discuss what are the rewards and how you can get them.
Read More: Battlegrounds Mobile India release: When will BGMI release for iOS device users?
How to get exclusive outfit and vouchers in Battlegrounds Mobile India?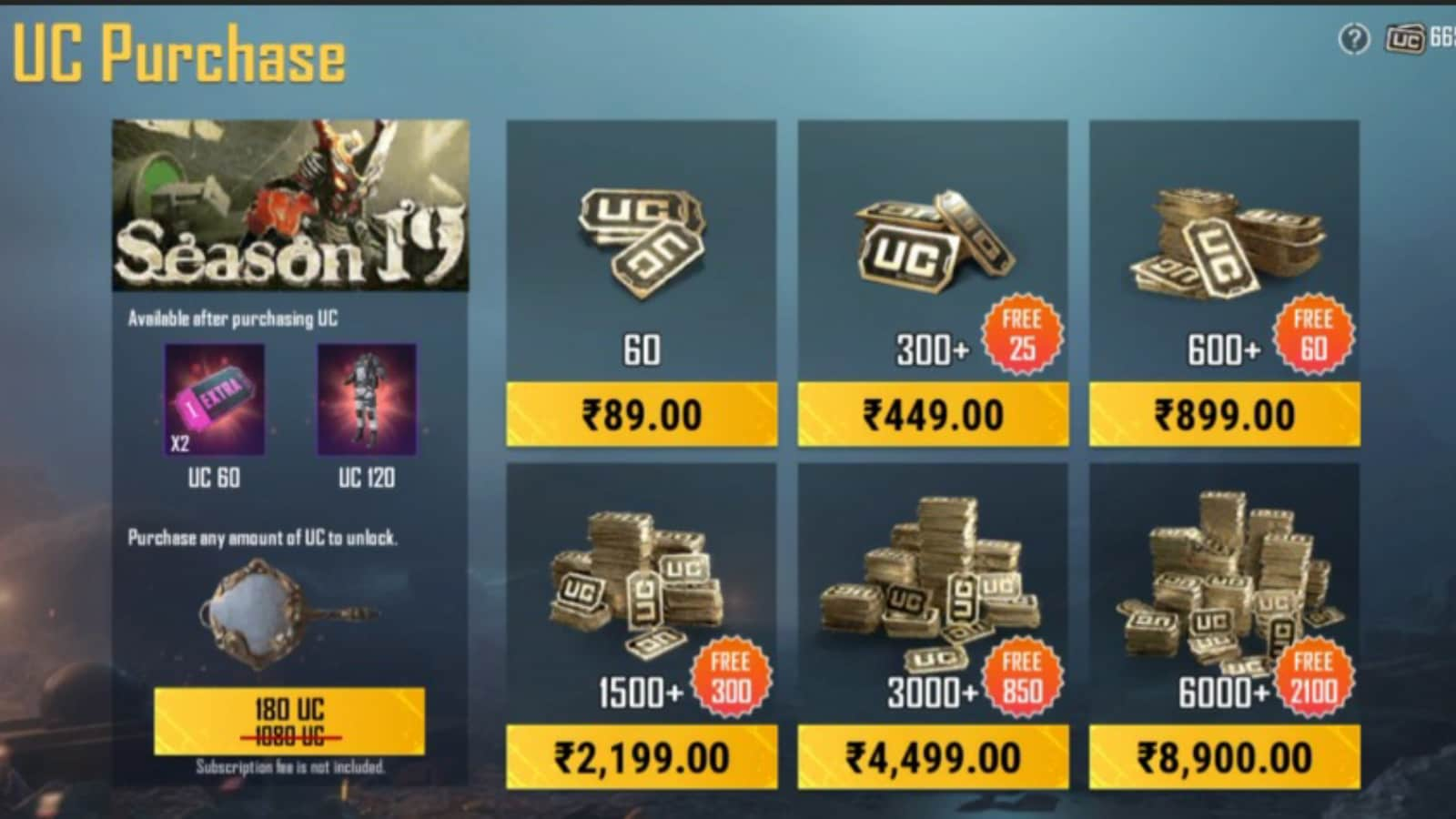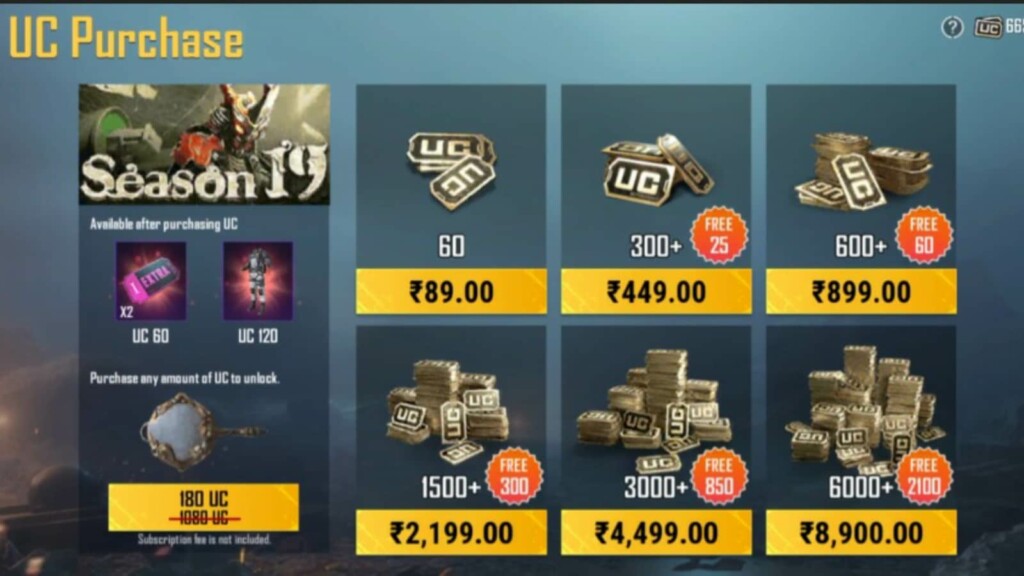 Battlegrounds Mobile India have the above UC Top-up options where players can select and recharge. Players can unlock the Pan skin purchase option after buying 180 UC from the store. Players will get an outfit and 2x Exclusive vouchers for topping up an amount of 120 UC to their account. Let us discuss how to top up UC first which will get you the free outfit and voucher.
How to Top-up UC in Battlegrounds Mobile India? – Get exclusive outfit and voucher
If you got early access to BGMI then you can directly download the game from the play store or you can follow our guide to download Battlegrounds Mobile India to your device.
If you have the game in your device you can Top-up UC in Battlegrounds Mobile India.
Here is how:
Launch Battlegrounds Mobile India
Then tap on the 'UC+' button on the top-right of the main screen lobby.
All UC Top-ups are shown in that.
Click on the pack you want to purchase. (Must be more than above 120 UC)
You will be redirected to the payment gateway.
From there you can pay in 5 ways.
Either from your Google Play Balance.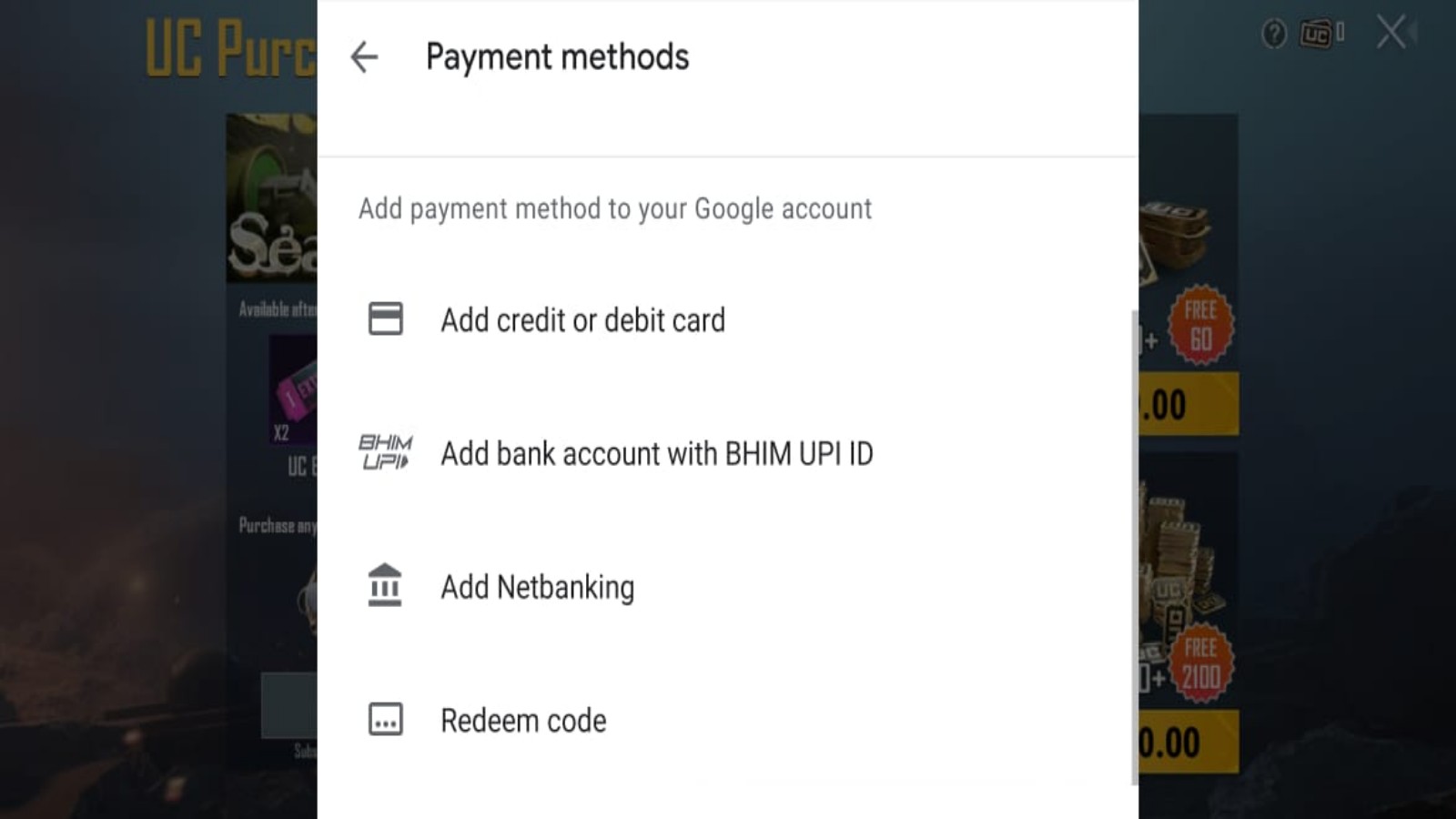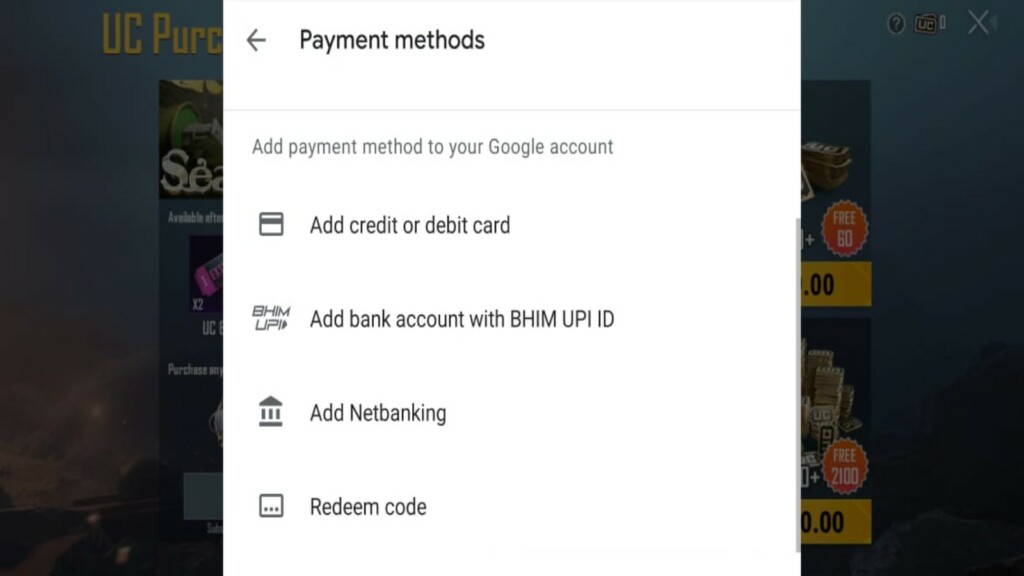 OR
Credit/Debit Card
UPI
Netbanking
Redeem code
After making a successful payment for UC top-up of an amount above 120UC, you will be able to claim the the rewards for free. The rewards are:
Outfit: Extreme Sky Diver set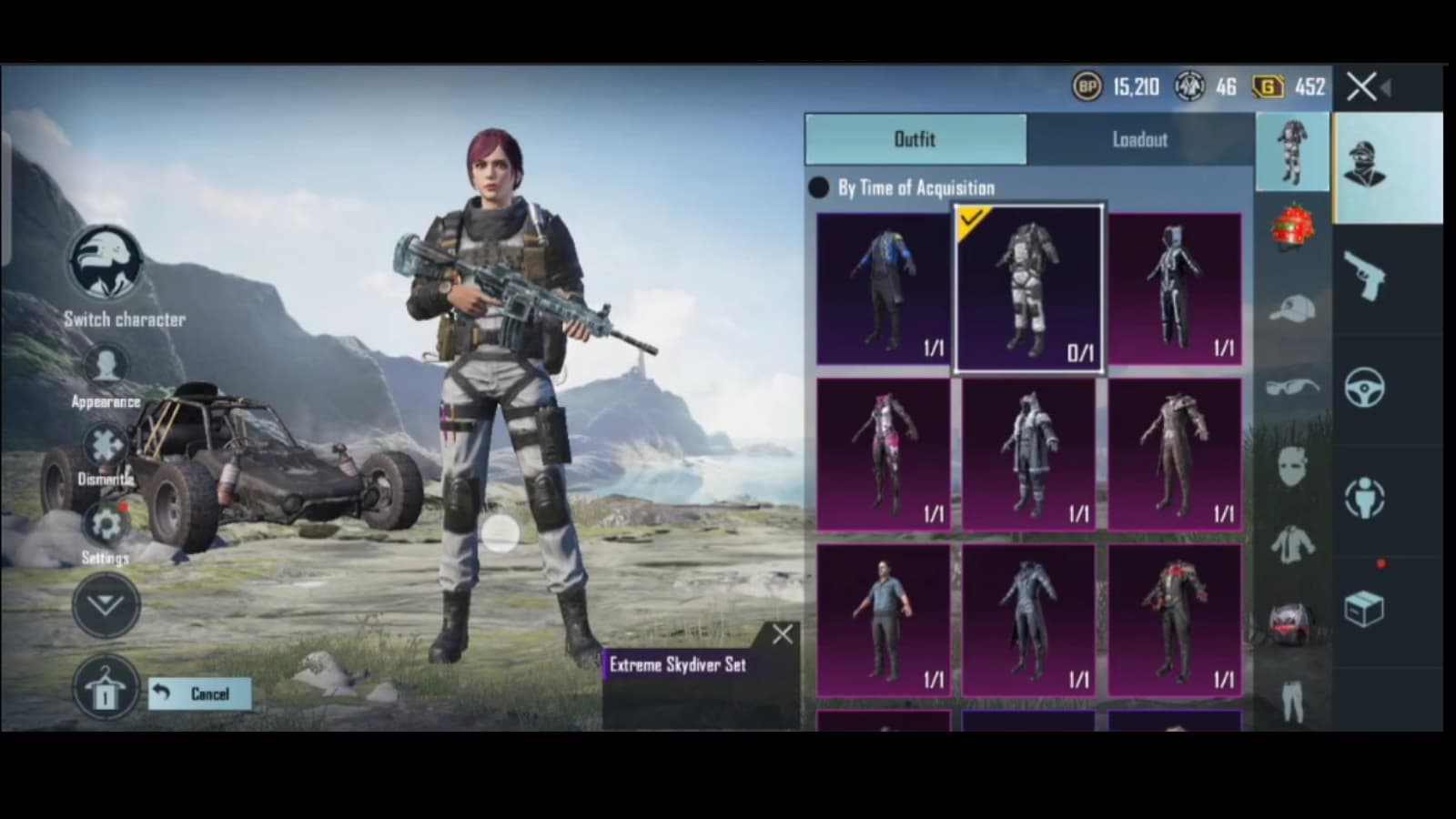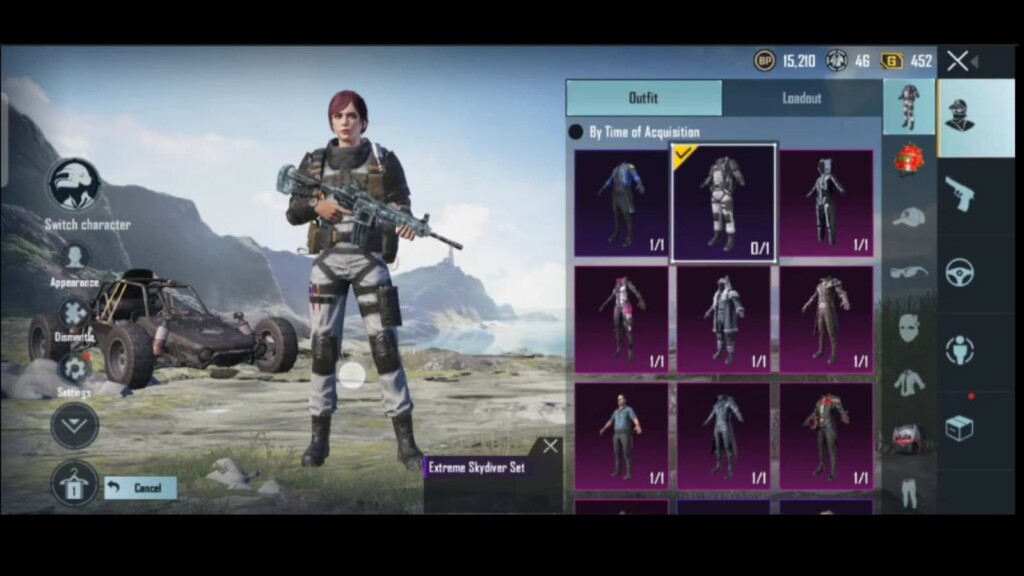 Voucher: Exclusive Voucher
---
Also Read: Battlegrounds Mobile India trends, players find similarities between PUBG and BGMI