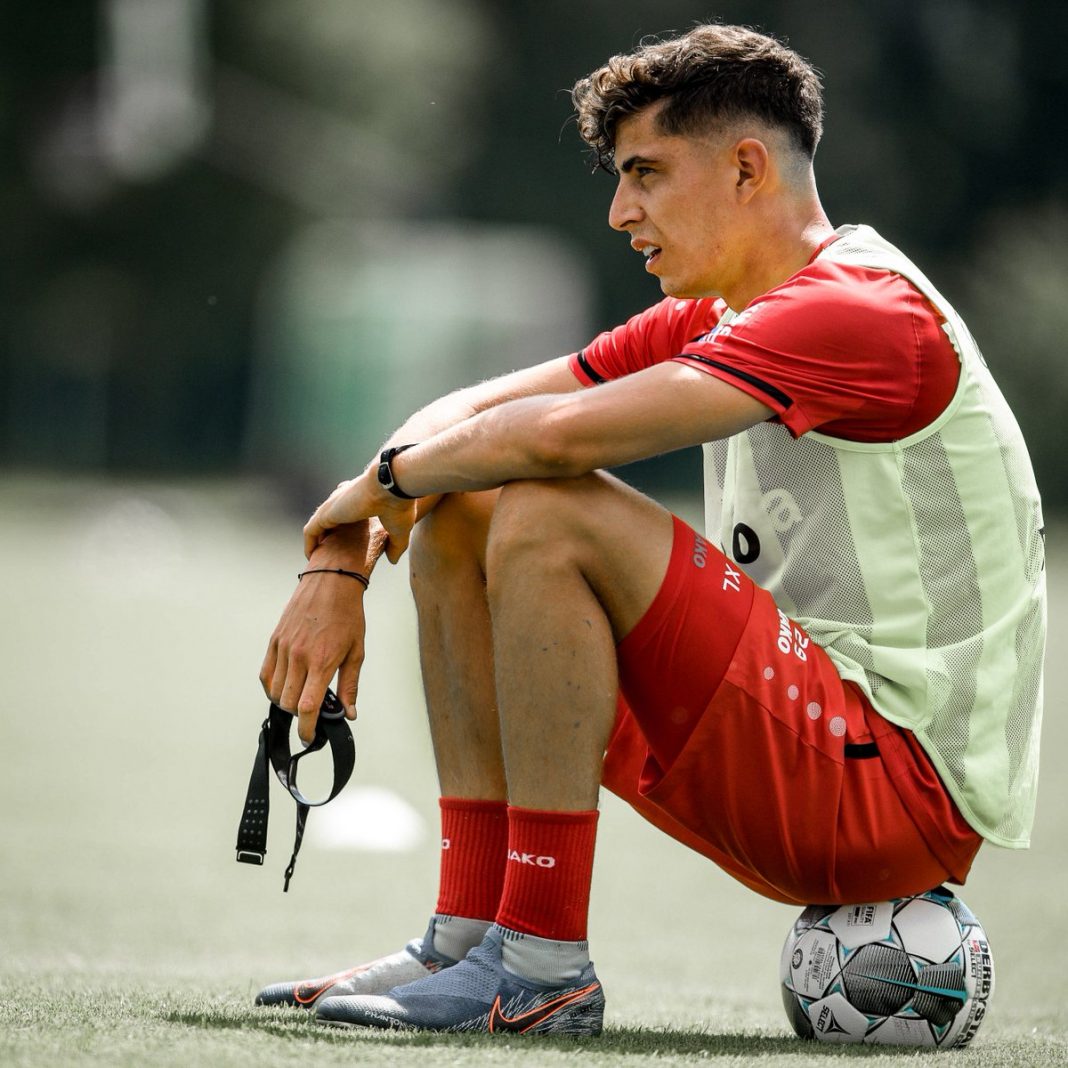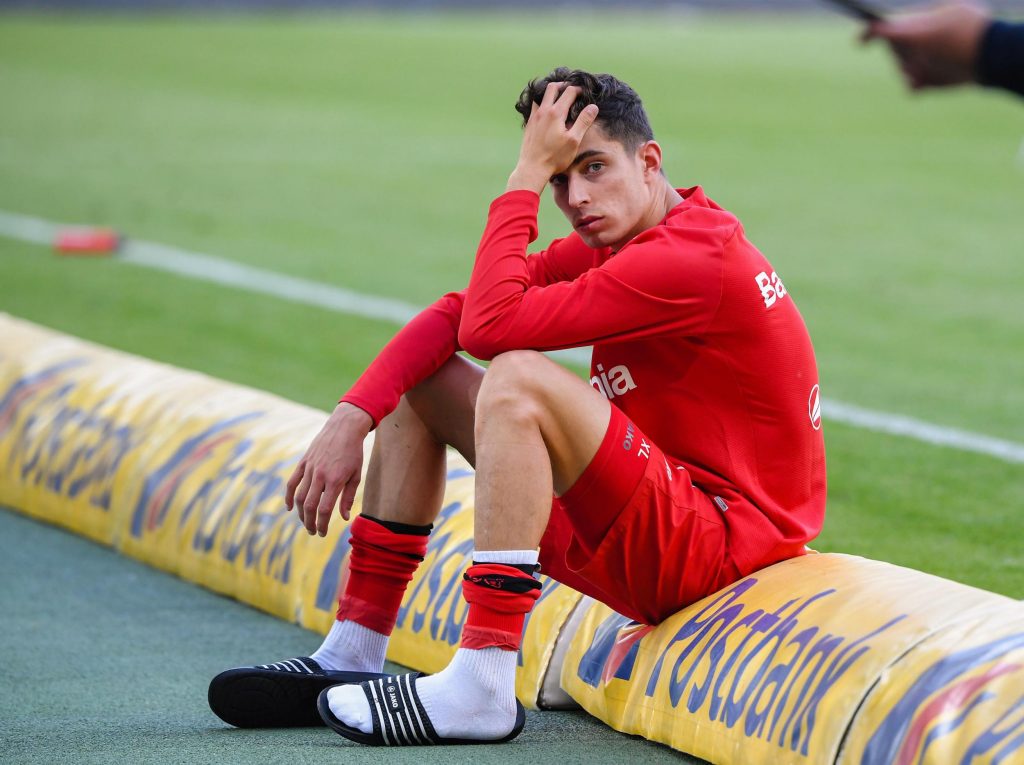 Bayer Leverkusen's manager Peter Bosz believes that Kai Havertz is an "intelligent boy". He also praised Havertz's ability to handle pressure despite the ongoing transfer talks. The German midfielder has been linked to a move to Chelsea this summer. Chelsea FC are preparing a €76 million (£70m/$87m) bid for the Bayer Leverkusen midfielder.
The Blues have already signed Hakim Ziyech and Timo Werner for their 2020-2021 campaign. Chelsea are trying to lure Kai Havertz to the Stamford bridge. Bayern Munich are also in contention for Kai's signature. The Bavarians are known for signing top talents from rival teams.
However Leverkusen are not interested in selling their boy wonder to anyone, till the end of their Europa league campaign.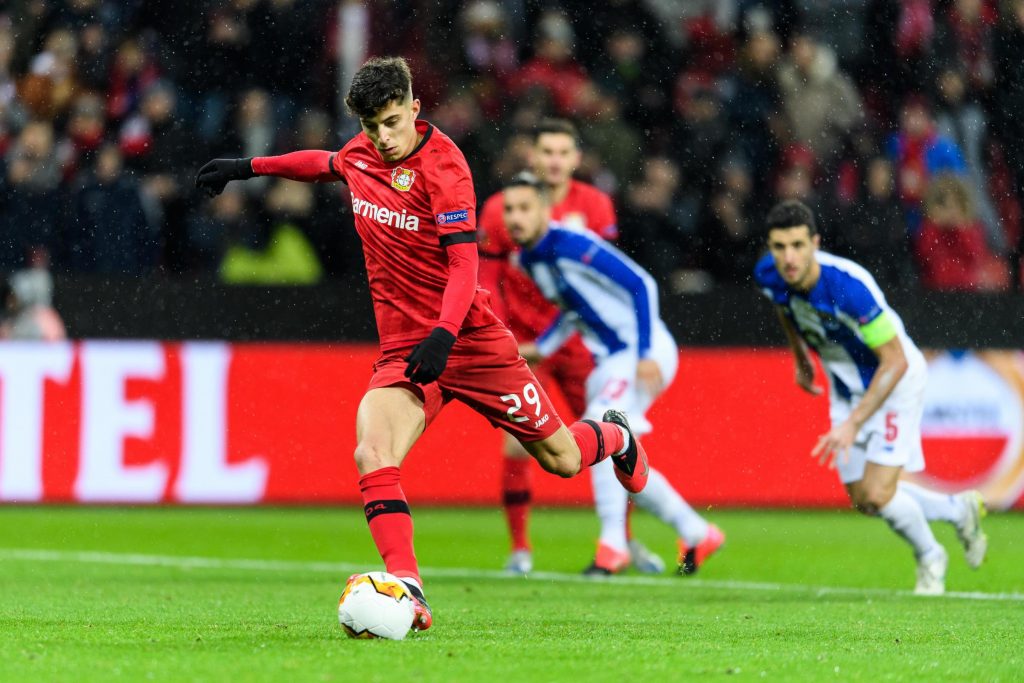 Bosz on Kai Havertz
In a Pre-Match Interview, Peter Bosz,"We are watching all this closely. Of 20 interview requests 18 want to speak with Kai. Then we must make sure he doesn't go 18 times. He is an exceptional player, but even exceptional players can have a bad day. If we lose, he is always the first to be criticized, even if he didn't play that badly. I often talk to him and explain how I saw his game. Then there are games like the one against Hertha Berlin, when the fans whistled at his substitution. I told him that maybe he learned the most in that game, where he was really not good. But Kai is an intelligent boy overall and knows how the world works."
Havertz has been at Bayer Leverkusen since 2010. He made his first team debut in 2016. Havertz has racked up 45 goals in 148 appearances, a total of 37 goals came over the past two seasons. The young German has 7 international caps to his name.
Also Read: Bhaichung Bhutia: Indian players should play abroad even though it's a gamble