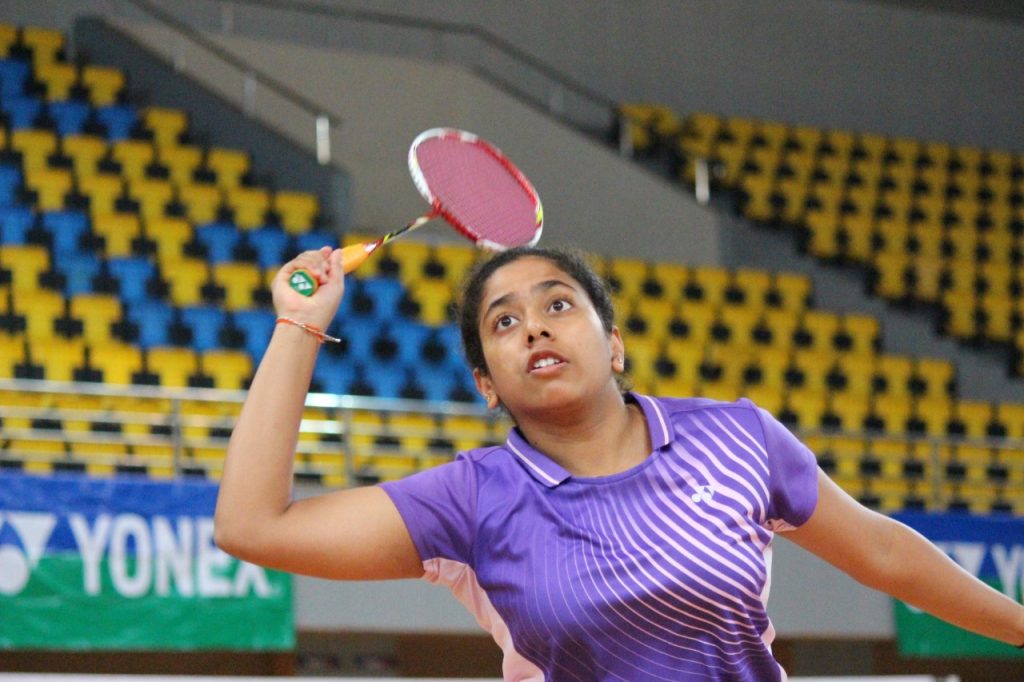 20-year old Ashwini Bhat is the reigning national number one in women's and mixed doubles in the senior category. The Bengaluru born and raised girl has a world ranking of 110 in women's doubles and 108 in the mixed doubles category.
She was just about 9 years old when she started creating waves in the state of Karnataka in the sport of badminton. She broke into the national circuit too soon after. Ashwini Bhat has been one of the most dominant players in the girls/women's doubles category since then. She has been an extremely talented singles player too. Her achievements in the state and national level are umpteen.
Major Achievements (Recent):
2020
Winner in women's doubles and semi finalist in mixed doubles- All India Senior Ranking tournament, Goa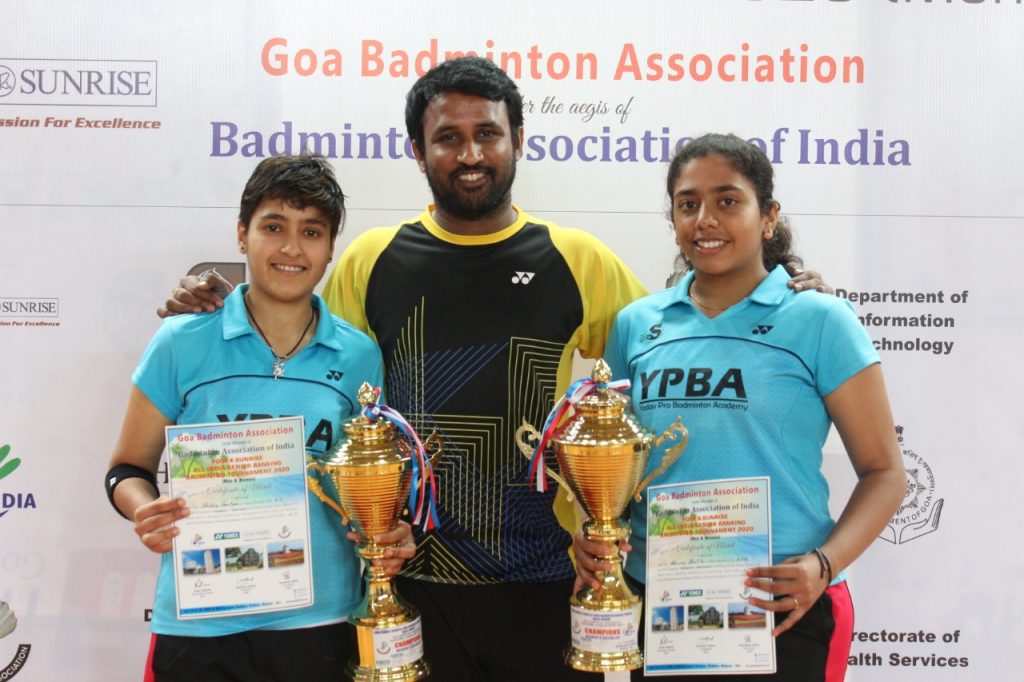 2019
Silver Medal in Mixed Doubles and Bronze in Women's doubles- Maldives International Challenge
Bronze in Women's doubles – Polish International
Winner in women's doubles- Senior National Championships, Guwahati
Winner in women's doubles and mixed doubles- All India Senior Ranking tournament, Pune
Winner in women's doubles – All India Senior Ranking tournament, Bengaluru

2018
Winner in U-19 mixed doubles- Junior National Championships, Lucknow
Winner in U-19 girls doubles and Runner up in U-19 mixed doubles- Smt. Krishna Khaitan Memorial Junior Ranking Tournament, Chandigarh
Also Read: Badminton's journey to being an Olympic sport
Here are the excerpts of Ashwini Bhat 's Exclusive Interview with Firstsportz
You became national number one in women's doubles in the country this March. How did it feel when you reached the Number one ranking in India in the senior's category in both Women's and Mixed doubles?
It was the most memorable moment of my career. As soon as I entered the senior category I won the National Championship. It was unexpected as it was the first time I played in the Senior Championship. It was quite challenging but it was a great experience to be competing with the best players in the country. After that I played other national tournaments and won a few. That benefited us in building up ranking points. The championship title gave us a boost in the ranking points. Going into the senior's category, initially I was nowhere.
I have been number one before while I was in the junior categories, but this one was special. Seniors category is like an ocean. All kinds of players play and the competition is quite high. My parents were really excited at this achievement. My coach, Jagadish Yadav was happy too as in about time and a half years of training with him, we achieved this feat. We are all happy about it.
How did you start playing Badminton?
When I was a kid of about 4 or 5 years, I used to live in an apartment in Chamrajpet (Bengaluru). There used to be many people and kids playing badminton inside the compound. I got drawn towards the sport seeing that. It was sometime between my 1st and 2nd standard that I was enrolled in a badminton summer camp in Bangalore City Institute. That's where I started playing the sport. The coaches there saw me play told me that I had a good wristwork. They suggested that it would be good I could take up the sport professionally because very few people had that kind of skills naturally. Within one or two years since that event, when I was about 8 or 9 years old I won my first U-10 state championship. I went on to win U-10 National Championship in both singles and doubles.
Where do you currently train and where all have you trained previously?
I currently train at the Yadav Pro Badminton Academy in JP Nagar, Bengaluru. My coach is Jagadish Yadav. I have trained at many other places in the past. I started with BCI, then Sudhakar Sir, Then I moved on to Prakash Padukone Badminton Academy, White Peacock Badminton Academy (now known as Level Up), and now, YPBA.
You've been playing since a very young age. Tell us about the role of your parents.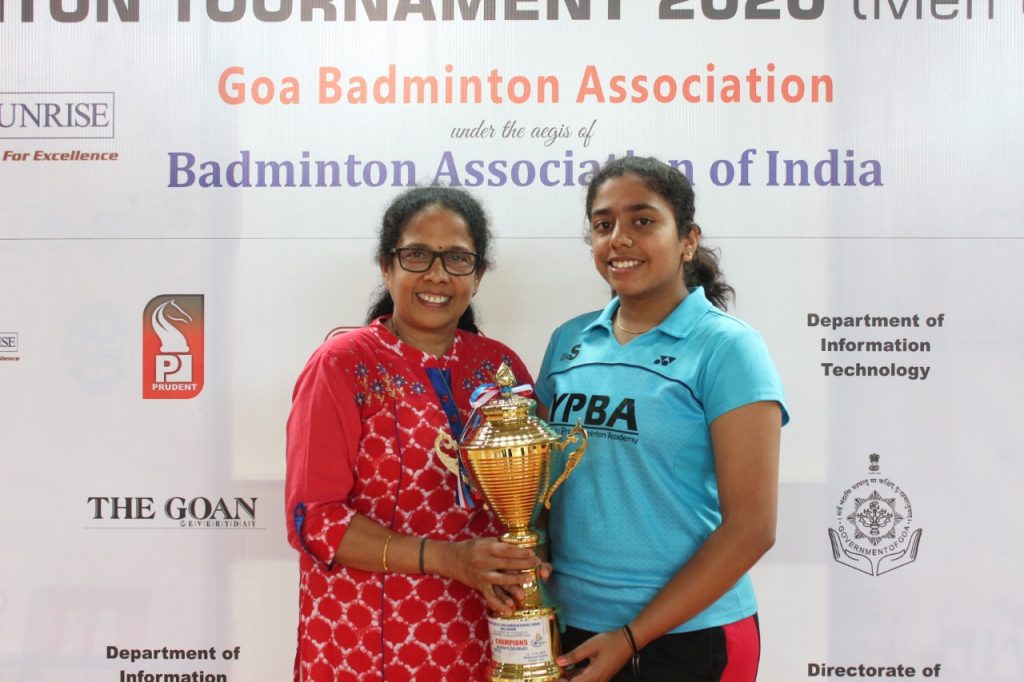 My parents have played a huge role in my career. My mother was a practising doctor for nearly 17 years. Because I decided to take up badminton professionally, she left her job. That was her biggest sacrifice to support me in my career. Building a ranking, maintaining myself in the circuit it is a huge effort. Especially being a girl, it's difficult to travel alone. She travels along with me, wherever I go to play. My father is now retired but he has been the backbone supporting me financially all these years. Apart from that it includes things like my nutrition, to see that I'm always fit and in good shape. My mother makes sure that I get proper food before and after training and matches. My dad too has travelled with me to my tournaments at times leaving his work.
You've also been a bright student scoring a perfect CGPA of 10 in 10thboards. Tell us about the kind of support extended by your schools and college.
I studied at the Delhi Public School. The teachers were really helpful. With their support only I could score CGPA of10. During that time while I was in 9th and 10th standard I had played a lot of tournaments. After November there were preparatory exams and practice tests etc. going on for preparing for the boards. I had missed a few of them. My teachers and my classmates have helped me a lot by giving me worksheets, notes to catch up with what I had missed. They had also been supportive by permitting me to go for training sessions. In 10th, I also wanted to focus on studies. Towards the end I went to practice after school hours.
Now I'm studying in Jain University. They have a wonderful, supportive sports department. They have given us permission to practice. The faculty is extremely supportive. They understand the life of an athlete. So they help us with notes, important topics and preparing for exams. Now due to the lockdown I am attending classes online. I'm in my final year of bachelor's degree. So now I'm seeing how the world is in studies as well. I am able to balance both studies and my training.
Also Read: Top 7 moments in history of Indian Badminton
You used to play singles too. And you were really good at it. You're excellent at doubles too. You've often made a shift among the two. How have you dealt with it? And how did you decide on what you want to focus on?
Till 2019 I used to play singles. Until my U-19, I felt that I had much interest in both. I was winning almost all of the national championships in doubles since my early days. Like, if I was U-13, I won U-13 and U-15 doubles. There was a stage when I felt where I really had to decide. I was really good in singles as well and I used to consistently reach quarters semis, and sometimes finals as well. It was very challenging for me. My coach told me that I had achieved a lot in doubles and that he felt that I should shift to doubles. He said that there were very rare players like me who could dominate the category. So, that was when I decided to shift my focus completely to doubles.
Initially you had a great run in girl's doubles. When did you start playing mixed doubles?
It was sometime in 2018 that I played my first mixed doubles with Sai Pratheek in Trivandrum. We played from qualification as we were a new pair. We went on to win the tournament. Further we also won the Junior National Championships in Lucknow. I remember my coach telling me that it would be difficult to cope with singles along with girl's doubles. There would be long rallies in singles and it would be tiring. So he suggested that playing mixed doubles along with girl's doubles would be a good option.
Throughout your junior years you've had one partner with whom you've had great success. It was really long partnership. Then you had a change of partner and again you've had great success. And now with your new partner, both of you are really great singles players too. How has this transition been and how did you deal with this change?
In juniors, Mithula was my partner. We played together for almost 5 years, until my U-19 first year. We had great rapport and understood each other very well. But due to various reasons we parted ways. I changed my academy. She went to Gopichand Academy. I wanted to focus on singles as well back then. Nevertheless we played well and were dominating the junior category. It was great journey playing with her.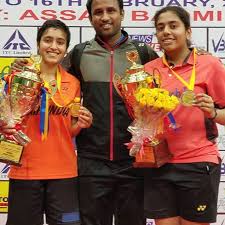 Talking about my current partner Shikha, she is specialised in singles. She was ranked 1 in the country in her junior years. In seniors she is ranked 7. It was a co-incidence that we got an entry into the national championship. Just a few weeks before when we got to know that our entry was confirmed, we started practising together. She is a good friend of mine and we have a good understanding. It was not very difficult to play with her as we are very good friends off court and have a good understanding on court too. We cover up each other's weak areas while playing and get the best results out of us while we play. I've had a good understanding with them and have an open mind. So the transition has been smooth for me. I got adjusted quickly.
What are your long term goals?
We were planning for a lot of international tournaments this year to build up our ranking but because of the pandemic it's halted for now. We planned to get into the top 50 in the world rankings by 2021, and main target being qualifying for the 2024 Olympics.

What specific kind of support do you need as an international athlete and with a target of Olympic Games?
To pursue any kind of our targets, I feel that something I am lacking at is funding and sponsorship. Badminton is a very expensive sport. How much can and individual support financially? It is limited. It needs a lot of travel all over the world. International, national, at all levels lots of tournaments are conducted in different places and we'll have to play as many as possible to build our ranking. It will be difficult to manage all this without sponsorships.
Also each athlete is different. The funds can be used as per individual requirement. It could be extra on court sessions for some or nutrition, psychologist, physiotherapist and so on. All those aspects are also very important.
Final message from Ashwini Bhat
As an athlete I believe how one behaves on court reflects a lot about them. It could be showing some kind of courtesy and respect to your opponents, teachers, parents, line judges, umpires, anybody who plays any kind of role on or off court. I would like to say that all the youngsters should take up any sport of their choice. Things are changing. It's not like before where parents focused only on studies. So it's great to take up a sport as it not only helps maintain physical fitness but mental health too. It also helps develop discipline teamwork, perseverance and many other essential life skills.
Rapid fire with Ashwini Bhat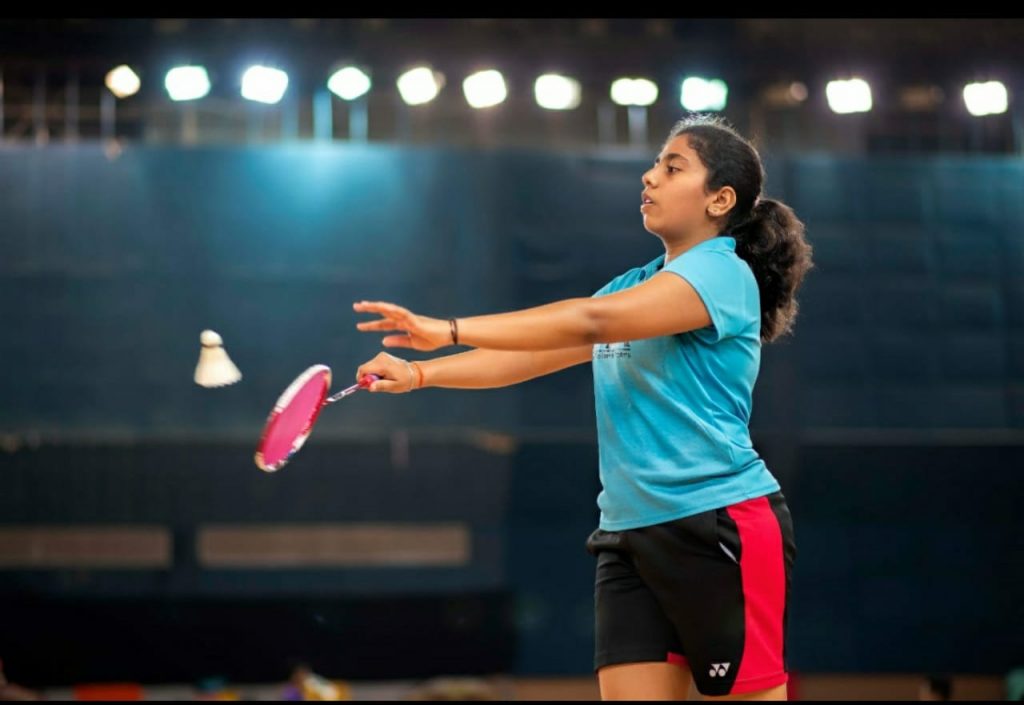 Favourite food- Curd rice with pickle
Favourite Place- Home and Pattaya
Favourite Show- Reality shows like Indian Idol, Super Dancer,
Favourite Movie- Mom
Favourite Badminton Player- Saina Nehwal
Favourite ice cream- Vanilla
Lucky charm/ beliefs before stepping on court- I pray to Lord Ram and my spiritual Guru
Favourite Racquet- Yonex Arc Saber 11
Favourite Training drill- The smash and near the net tap (Interception)
Also Read: "It's high time people recognise the dominance of Indian Para Badminton athletes " says Para-Badminton Coach Gaurav Khanna
Also Read: 5 matches that define Saina Nehwal's career