Saul 'Canelo' Alvarez defeated John Ryder unanimously in his recent outing in professional boxing. The Mexican fighter did not endure much damage and dominated Ryder for the better part of 36 minutes. However, boxing fans want to know about Canelo Alvarez next fight.
The Mexican legend wiped out his division after dominating Ryder in his last bout. Last year he defeated Gennady Golovkin in their trilogy bout. In his professional career, he has only tasted defeat twice in his career. The first was in 2013 against Floyd Mayweather. The second was against Dmitry Bivol in 2021. Canelo felt out of form in the fight against Bivol and lost a unanimous decision.
There were reports about Canelo possibly fighting with an injury against Bivol. Boxing fans and analysts felt that Canelo looked out of his element in his loss. After the GGG fight, he had surgery to repair the damage acquired in the battle with Bivol. In his recent outing against Ryder, Canelo felt comfortable and appeared to fight like his prime self. Canelo indicated his desire to once again compete against Bivol to avenge his second career loss.
Boxing fans look forward to the next fight of Canelo Alvarez. American boxer David Benavidez remains an option for the legendary Mexican. The undefeated boxer has a record of 27 wins and no losses. Most fighters lose their undefeated record against Canelo. Hence, seeing how Benavidez can hold up against Canelo will be surprising. However, only one boxer makes sense for Canelo at the moment.
Related: How much did Canelo Alvarez earn for Creed III cameo?
Dmitry Bivol rematch must happen for Canelo Alvarez next bout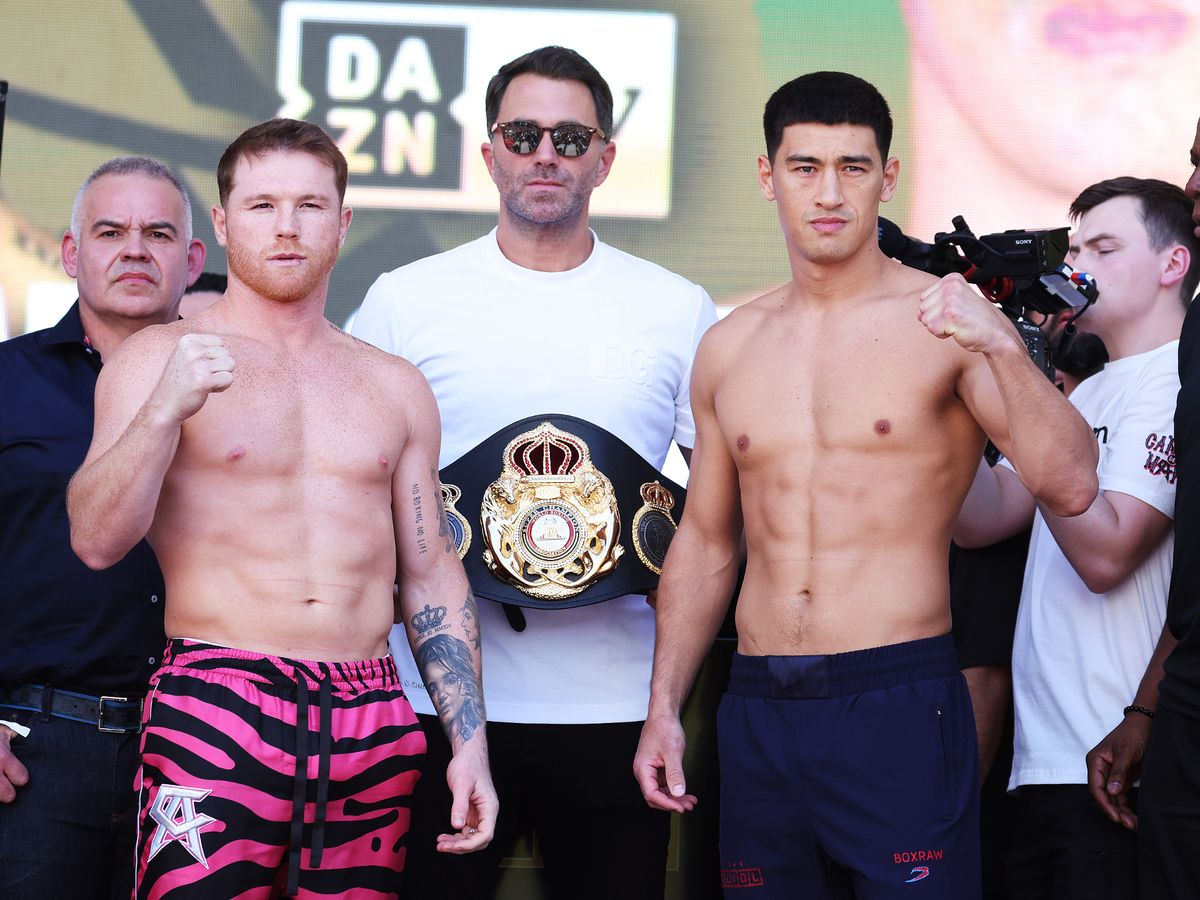 Canelo Alvarez returned to the Light heavyweight division to challenge the reigning champion Dmitry Bivol in 2022. Bivol reigned as the WBA champion since 2017 and made his fourth title defense against Canelo. However, in a massive upset, Bivol outboxed Canelo to win the fight unanimously.
Since then, there have been reports about Canelo possibly competing with a hand injury. Canelo even admitted that he needed surgery to repair the damage. He went to Los Angeles and had surgery on his left hand. He came back this year to defeat British boxer John Ryder in a 12-round boxing title match. Analysts believe Canelo should rematch Bivol to determine if the injury impacted Canelo in their first bout.
Since upsetting Canelo, Bivol only fought one more time. He defeated Gilberto Ramirez to defend his WBA title. The bout happened in Abu Dhabi, where Bivol cruised to a comfortable decision win. Now that Canelo has returned to full fitness, analysts believe that Canelo should rematch Bivol for the WBA title.
In Case You Missed It!