Amanda Serrano and Katie Taylor had the biggest boxing event in the history of female boxing and Promoter Eddie Hearn even said that the match-up was "one of the greatest fights in the history of Madison Square Garden." The two champions left it all in the ring on the fight night inside Madison Square Garden and showed tremendous fighting spirit.
Both the fighters fought hard and had some amazing exchanges throughout the fight and as both fighters refused to give up, the fight went to the judges for the scorecard. The judges scored the fight 97-93, 96-93, 96-94 in the favor of Irish fighter Katie Taylor.  The 19,187 fans in attendance witnessed history as the two women put on a show and in the end, Katie Taylor beat Amanda Serrano and retained her status as undisputed lightweight champion.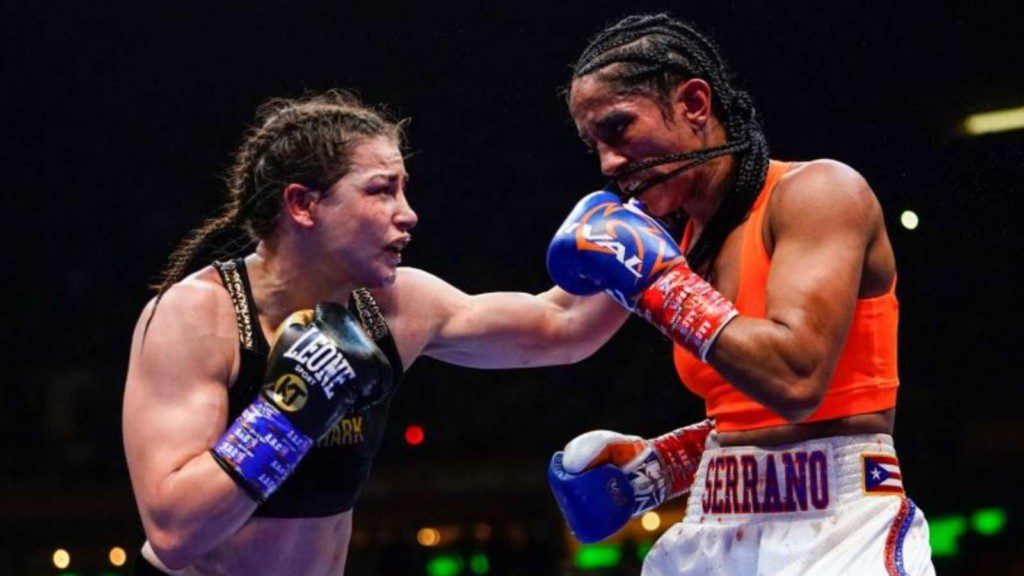 While the fight was a boxing match than any in recent memory, many predict that the rematch will be bigger. Fight promoter Eddie Hearn says he's interested in putting together a rematch between undisputed female lightweight champion Katie Taylor and and Amanda Serrano. Jake Paul, the promoter for Amanda also showed interest in the rematch.
Amanda Serrano too, through her tweet, said that she is ready for a rematch. Amanda tweeted: "I agree w/@EddieHearn I believe @KatieTaylor & I need to do this again. What we did out there was confirm to the world that we are the very best."
While a rematch is also an option, Katie Taylor can also look onto other fights as the Tylor vs Serrano 2 waits.
Related: 'Numbers don't lie'- Jake Paul disputes the results of the Katie Taylor vs Amanda Serrano scrap
Katie Taylor vs Amanda Serrano fight is listed as sold out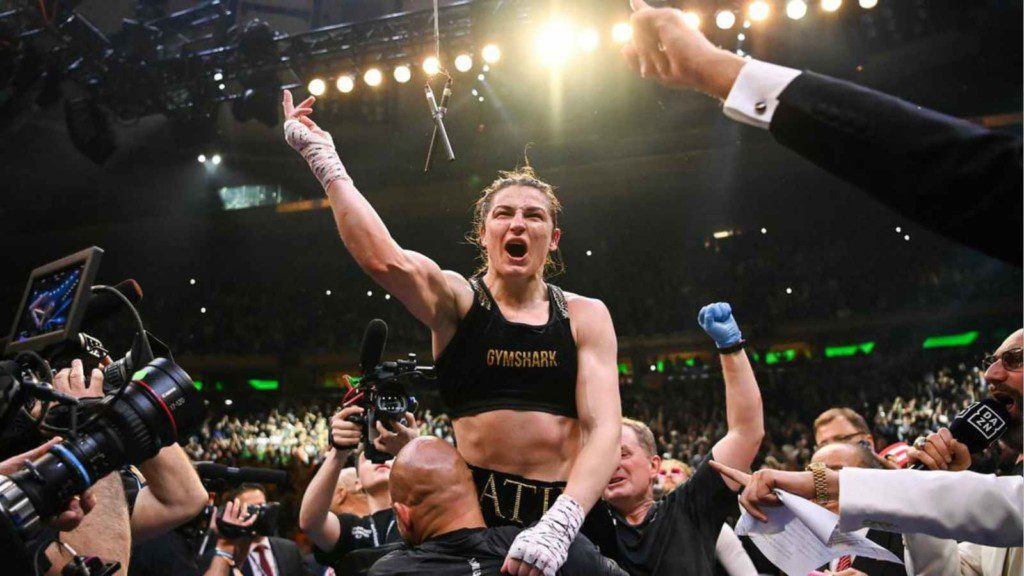 Katie Taylor Vs. Amanda Serrano was a war. From the opening bell, fans knew this would be a battle to remember. The crowd made noise all night and in fact, sometimes it was so loud that the boxers and referees almost missed the bell signaling the end of some rounds.
The bell was ringed twice but the referee and the fighters failed to hear it. DAZN Boxing on their Twitter handle posted: "The MSG crowd is so loud the ref can't even hear the bell #TaylorSerrano."
The fight was amazing and the Madison Square Garden was jam-packed, a total of 19,187 fans were present at the venue to cheer for their favorite fighter.
Also Read: "I have to love my manager"- Amanda Serrano hails Jake Paul for expressing his support so passionately