Anderson Silva and Jake Paul's boxing bout is scheduled to take place two days from now, in Glendale, Arizona.
While the hype surrounding the fight has been a constant throughout the buildup and the press obligations, one more thing that has been a mainstay is the amount of respect Jake Paul has showered on MMA legend Anderson Silva. With the return of the highly exciting ex-MMA fighter, reporters have also relished the chance to ask him interesting questions.
To a question asked of Silva about a potential Georges St-Pierre match-up in the boxing ring, the Brazilian replied, "Wow, I think that's good… first of all you need to check out if GSP is out of contract with the UFC, and because, I think GSP can come and do something special, the same (as) us."
Clearly, the UFC legend seems to be frothing at the mouth for a taster of a meeting between him and GSP, another UFC icon. In any well-put list of the greatest MMA fighters of all time, both the Brazilian and the Canadian usually feature as fixtures.
Additionally, while GSP is primarily a wrestler, it doesn't mean he does not have any stand-up skills. Although Silva is suited more to a bout inside the boxing ring, it will be interesting to see if a clash of titans does materialize.
Related- "NEVER knocked out in sparring"- Anderson Silva clears all doubts about his sparring session before his boxing match against Jake Paul
"Still very dangerous" – Fans speculate who would win a potential showdown between Anderson Silva and Georges St-Pierre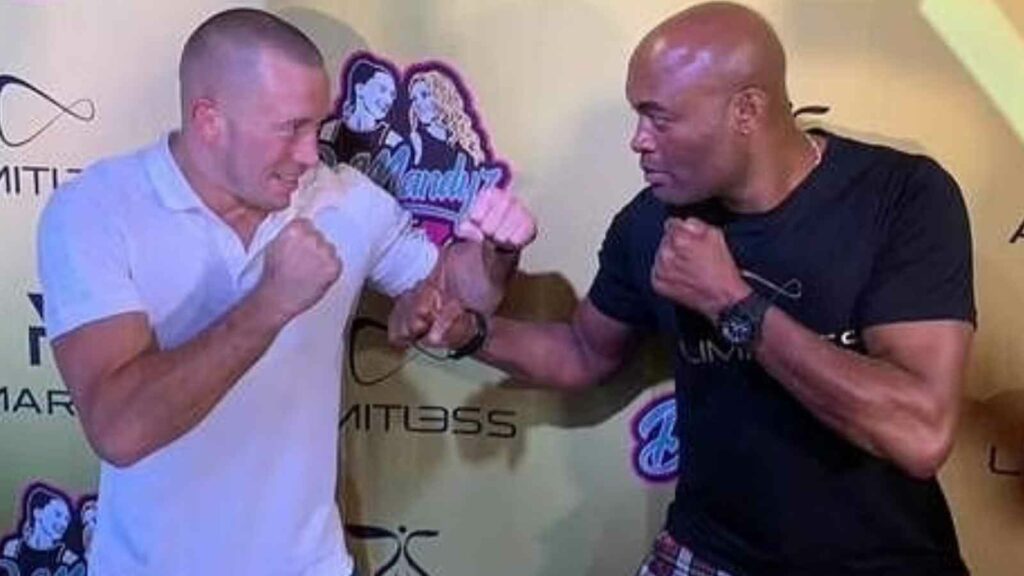 It is true that GSP vs Anderson Silva should have taken place inside the octagon at some point. Fighting in adjacent weight classes, fans really missed out on a once-in-a-lifetime experience, spanning 25 minutes, or less.
While there are a multitude of reasons, the prime one seems to be that GSP wouldn't have wanted to climb up to 185 pounds during Silva's reign, and conversely, the Brazilian wouldn't have wanted to go through a dramatic weight cut to fight the Canadian.
However, that didn't stop fans from speculating who could win the potential showdown. Here are some of the best comments.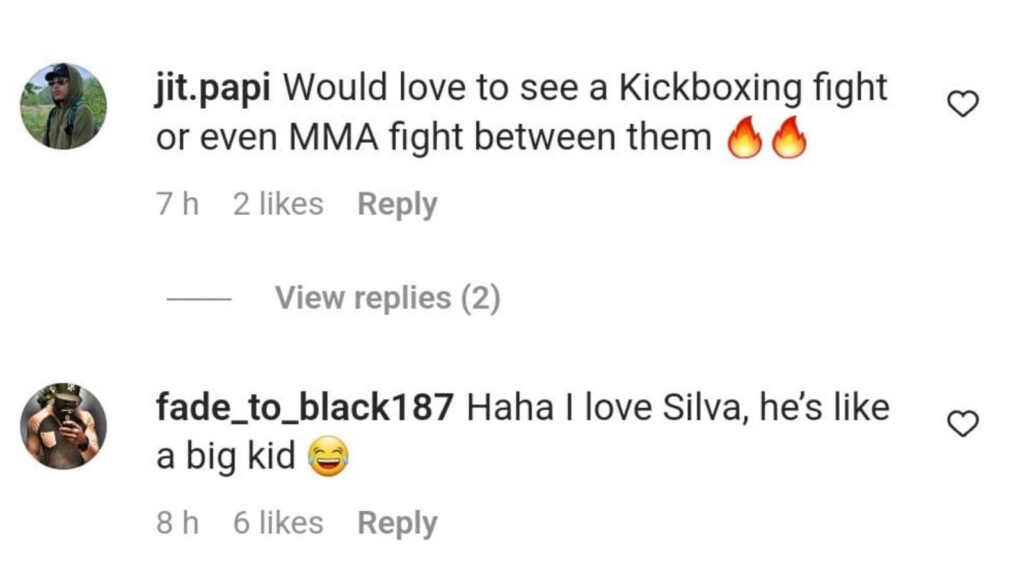 Also Read- 'United Fighter's Association and Kickboxing'– Jake Paul and Anderson Silva agree to this UNIQUE bet ahead of their boxing bout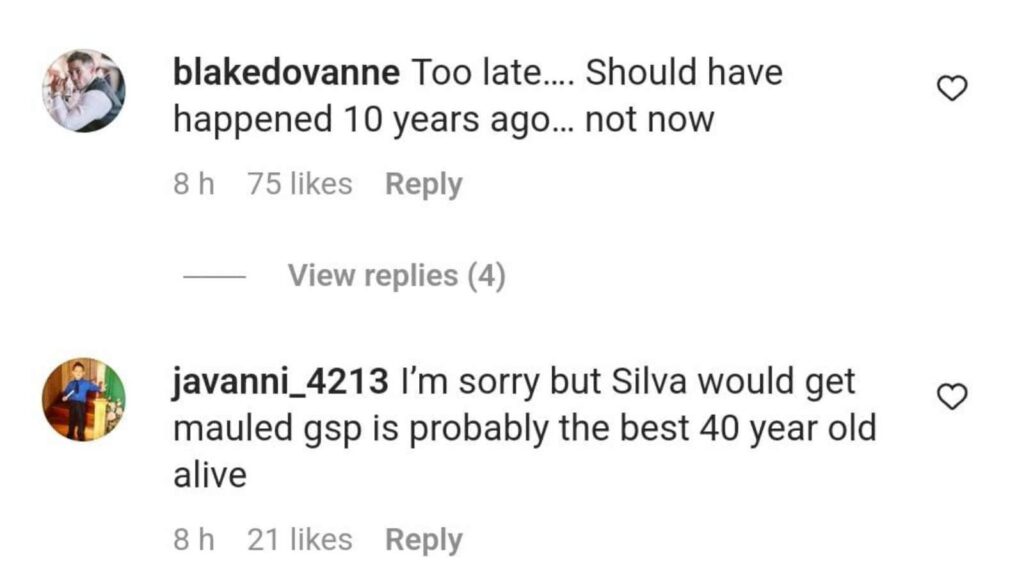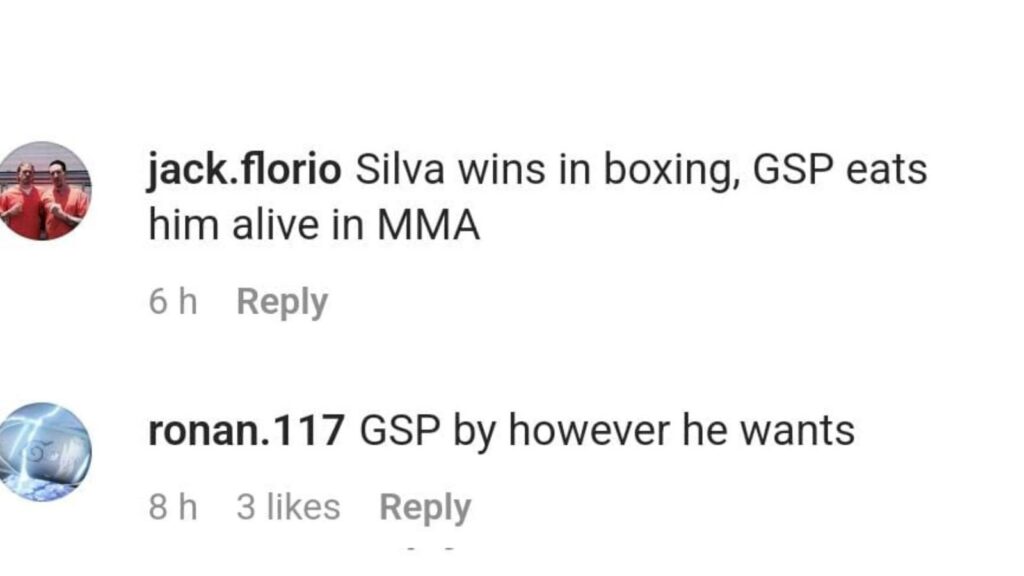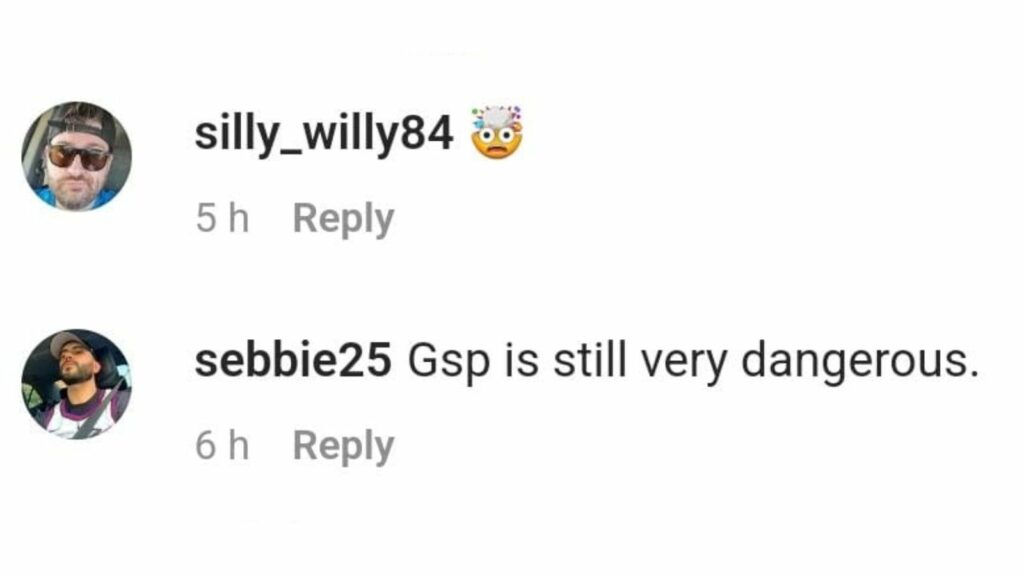 Whether the fight materializes or not is yet to be seen, but for sure, Dana White and the UFC's missed opportunity to put on a super-fight for the ages can now be repented for in the boxing ring.
Also Read- "Harmed Feldman's reputation in the public" – Jake Paul gets sued by boxing judge Glenn Feldman for saying he was involved in MATCH-FIXING