Boxing promoter Eddie Hearn has offered his two cents regarding the Katie Taylor vs Amando Serrano 2 fallout, the postponement of the fight with the inclusion of Conor McGregor and how his involvement is going to spice things up between 'The Notorious' and Youtuber Jake Paul.
Katie Taylor vs Amanda Serrano is regarded as one of the greatest women's boxing matches of all time. The fight held on April 30th, 2022 had fans on the edge of their seats. Following Katie's close victory over Serrano, fans have been waiting eagerly for a rematch. Now that the rematch, which was confirmed to be held on May 20th, 2023, had fallen out, Eddie Hearn had his thoughts on the postponed fight which includes a few interesting things that fans could look forward to.
In a recent interview with 'TheMacLife', when asked if he had plans to patiently wait till September to make the Taylor vs Serrano fight, the boxing promoter said "That was the plan from me, but not Katie Taylor." He added "I expected her to take an easy defense. She wanted Chantelle Cameron, she's wanted to try and become a two-division undisputed champion." "A lot of people believe that's an even tougher fight than Amanda Serrano" concluded Hearn.
When questioned on the marketability of the Taylor vs Serrano fight apart from the 'extra security' that is needed to separate McGregor and Paul due to their rivalry, Hearn said "Conor's involvement, any level would be great and obviously him and Jake Paul on opposite corners would be even more special."
Related: "Better be getting her worth," Conor McGregor graciously offers to sponsor Katie Taylor vs Amanda Serrano rematch in Dublin
The reason why the Taylor vs Serrano 2 fight has been postponed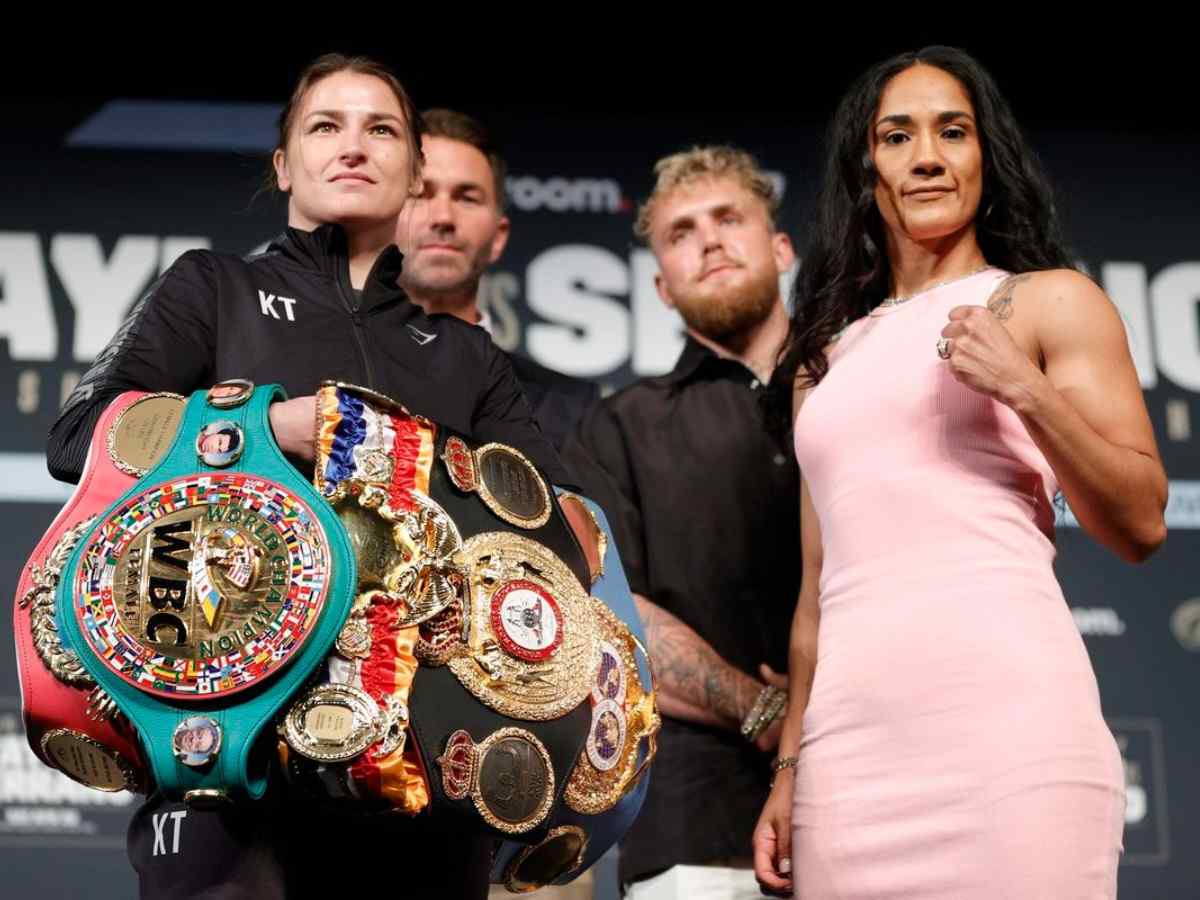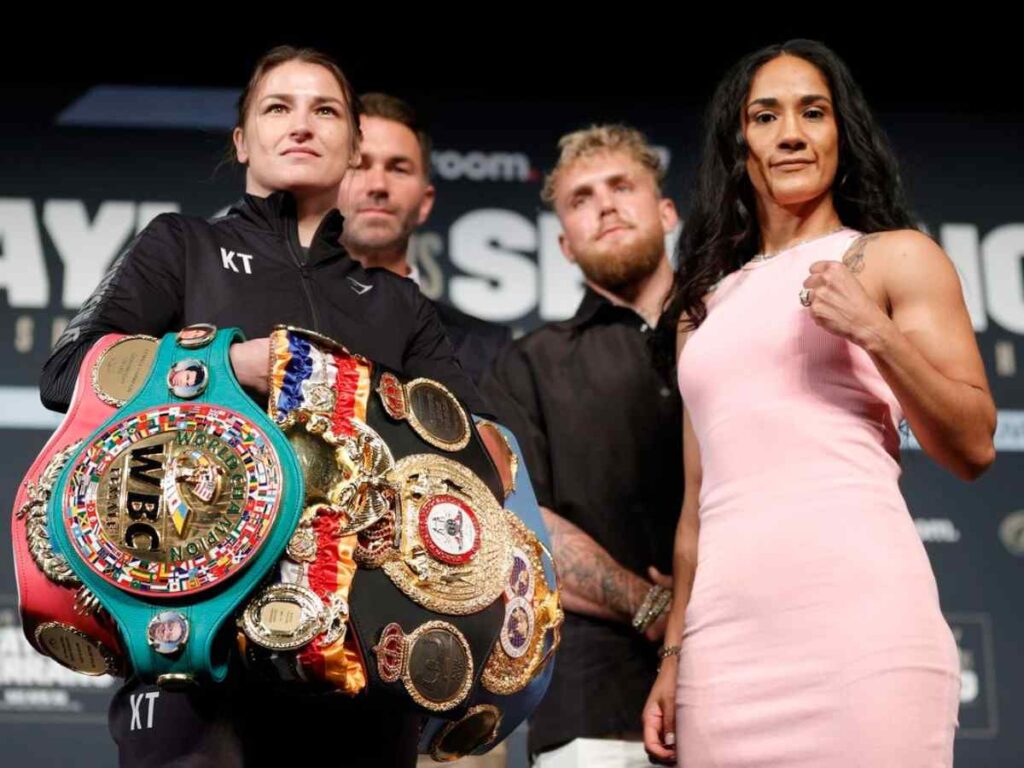 The much-anticipated fight between Katie Taylor and Amanda which was to be held on May 20th, 2023 in Dublin has been postponed due to an injury sustainment by Amanda Serrano.
The statement issued from Katie Taylor's promoter, Matchroom Boxing and MVP Promotions, who manages Amando Serrano, issued a statement that read "Due to an injury sustained by Amanda Serrano, Matchroom Boxing, and Most Valuable Promotions regret to announce that the Taylor-Serrano II bout on May 20 in Dublin will not go ahead as planned. The teams are in discussions about finding a revised date for the bout. Further details will follow in due course."
The Katie Taylor vs Amanda Serrano rematch has been postponed 👇 pic.twitter.com/iQKd4CINOh

— Boxing Exposure (@Boxing_Exposure) February 28, 2023
Fans have shown disappointment towards the postponement although, looking forward to the delayed fight. The postponed fight is highly rumored to be held in the September of 2023.
Incase you missed it:
Jake Paul and co charged $400K by SEC for illegally touting crypto asset.
Paul brothers house: Inside Logan and Jake Paul's £11m Puerto Rico mansion