In a recent tweet, UFC fighter and former two-division champion, Conor McGregor expressed interest in sponsoring Katie Taylor vs Amanda Serrano 2 in Dublin, Ireland. Katie Taylor is currently the undisputed lightweight boxing champion and has been holding the WBO title since 2017.
"The extra security bill is 500k to have Katie Taylor fight at Croke park? I will sponsor the event to see this happen," McGregor tweeted to support fellow Irish native, Katie Taylor in her upcoming rematch with Amanda Serrano.
In his recent interview with Ariel Helwani at MMA Hour, boxing promoter, Eddie Hearn talked about the exponential increase in costs if the fight were to be scheduled in Dublin. "So the cost of everything involved in the event is nearly three times more than staging at Wembley stadium. It's unbelievable and so frustrating," Eddie Hearn told Helwani.
Conor McGregor's tweet has now gained Eddie Hearn's attention after the Irishman expressed his interest in making the fight happen and sponsoring the extra costs of security to support his native fighter in Katie Taylor.
Related: Hollywood legend Liam Neeson slams 'little leprechaun' Conor McGregor for giving Ireland a bad name
Is Katie Taylor's dream homecoming matchup compromised?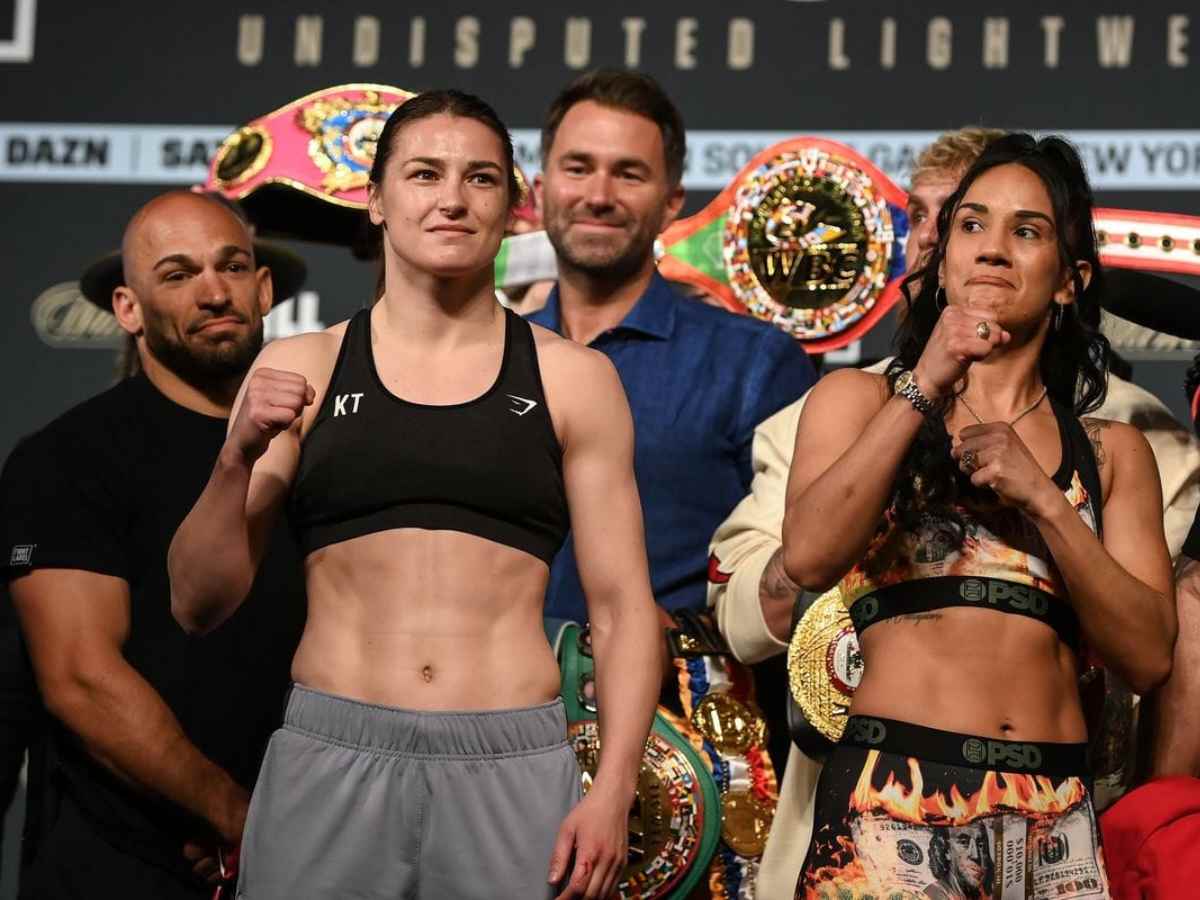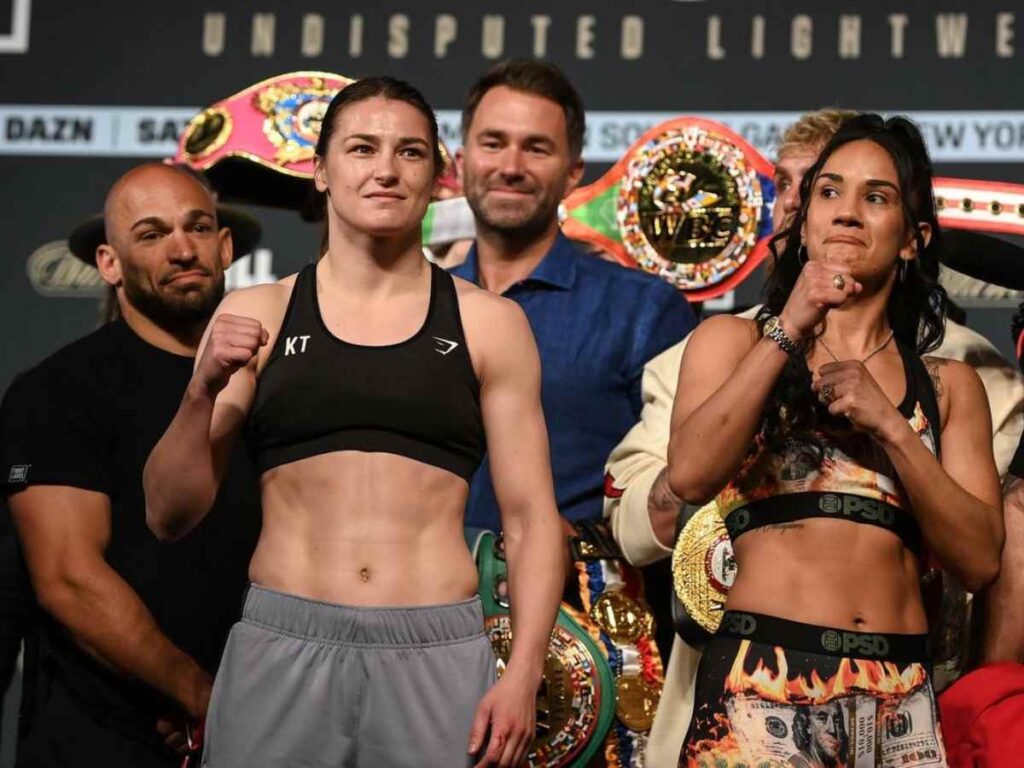 Katie Taylor vs Amanda Serrano was held in April 2022 at Madison Square Garden, New York. The fight came to fruition after two years of postponing and cancellations. Amanda Serrano is a seven-division boxing world champion while Katie Taylor was coming contesting to prove her undisputed claim over the lightweight championship.
A closely contested battle was won by Katie Taylor via a split decision after the final round. Fans were stunned as Serrano was the favorite and was expected to take home the undisputed title. However, Taylor made the impossible happen.
The fight was announced in January 2022 and was promoted by Matchroom Boxing and Jake Paul's Most Valuable Promotions. Due to the hype surrounding the super fight, Serrano requested the fight be for twelve rounds three minutes each. But a confident Katie Taylor said, "I don't think it will make a huge difference to the event; it's already iconic as it is."
The undisputed lightweight championship is being planned to be recontested. Boxing promoted, Eddie Hearn revealed that making the fight happen in Ireland was Katie Taylor's dream homecoming. However, the expected costs of setting up the event were projected three times higher than most PPV boxing events. Irish MMA champion, Conor McGregor meanwhile, has offered to help in sponsoring the event.
In case you missed it:
"I want it that way" – Alexander Volkanovski's clip of singing Backstreet boys goes VIRAL ahead of Islam Makhachev fight
Laura Sanko denies 'allegations' of her sleeping with number of people to get her shot at commentary