Anthony Joshua misbehaves with Oleksandr Usyk after their fight! The heavyweight division in boxing is known for great fights. Over the years, combat fans have seen spectacular heavyweights such as Jack Dempsey, Jack Johnson, Muhammad Ali, and Mike Tyson, to name a few. A common characteristic among all the above-mentioned names is that they clinched the heavyweight title, fought adversity, and etched their name in history. One man who seems to be following the same path is Oleksandr Usyk. 
The Ukrainian boxer took on Olympic gold medalist Joshua in a rematch. Having won the previous fight, Usyk was high on confidence. However, a lot had changed since the first time they met. Usyk's motherland Ukraine was in a state of war with its neighbor Russia. Having served in the army during the ongoing war, Usyk's shoulders were full of expectations from the people of his motherland. But, the WBA, IBO, WBO, IBF, and RING heavyweight champions did not crumble under the same. 
Instead, Usyk used this as motivation and put up a brilliant performance against Joshua. While Joshua made the right adjustments compared to his first fight against Usyk, they were not enough. The British boxing sensation lost fair and square to a better boxer on the night. However, more than his performance, Joshua's post-fight antics are what grabbed the attention of the fan and the media
Related: Usyk overcomes Joshua in a brutal 12 Round back and forth Battle
Anthony Joshua behaved strangely after his loss to Oleksandr Usyk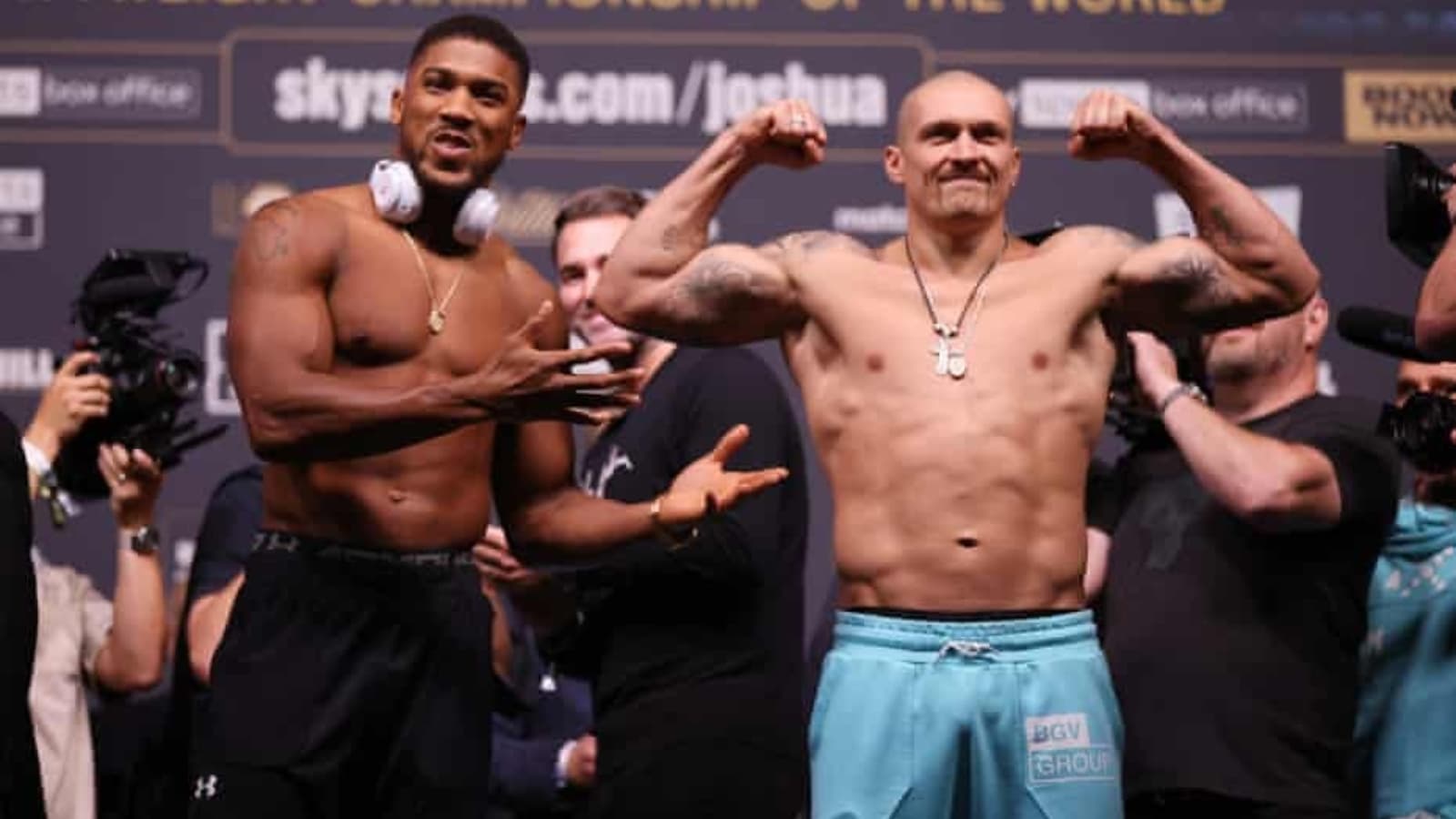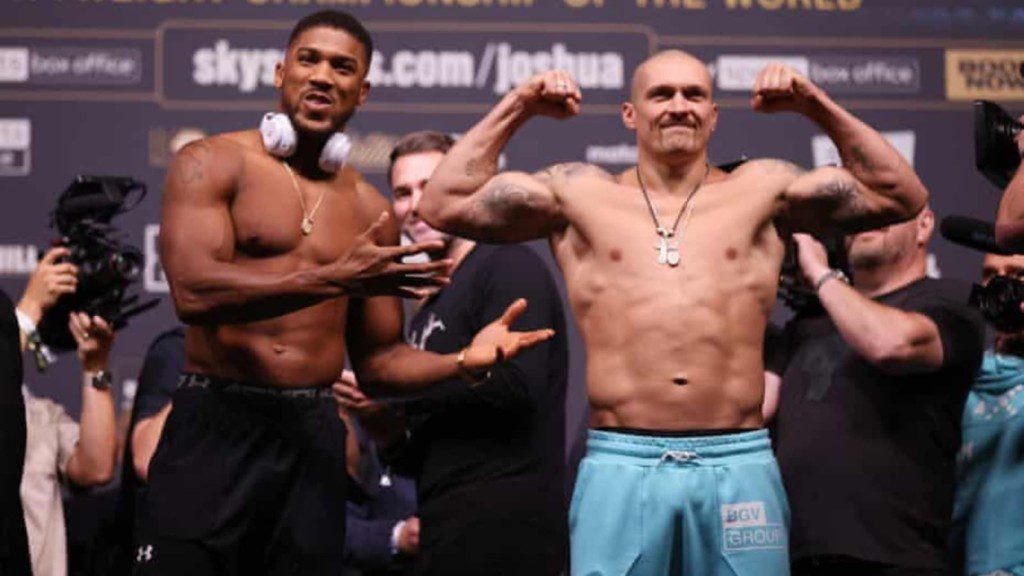 After 12 rounds of boxing, Usyk won the fight via split decision. While the majority seemed content with Uysk's victory, Joshua was visibly frustrated and acted bizarrely. The former heavyweight champion threw Usyk's belts out of the ring and left the ring. 
While everyone was confused by what happened, AJ returned to the ring. The British boxing sensation confronted Usyk as he believed his determination was superior compared to the man from Ukraine. "You're not strong, How did you beat me? Because of skill. I had character and determination."
After confronting Uysk, Joshua went on a rant that many found to be bizarre. However, he made sure to give Usyk his props before handing over the mic. While Usyk now has the WBC title remaining to claim, it will be interesting to see where Anthony Joshua goes from here. The Olympic gold medalist has faced three defeats in his last five fights.
Fans of Joshua will hope the fighter can make a comeback and prove his place among the elite. Whom would you like Anthony Joshua to face? Deontay Wilder, Andy Ruiz, or someone else? Let us know your thoughts in the comments below.
Also Read: Usyk breaks out into Ukrainian War Anthem after an intense press conference with Anthony Joshua
Also Read: "I'll get the credit I deserve"- Anthony Joshua talks about avenging his loss against Oleksandr Usyk