Jermall Charlo has been out of the ring since his last fight against Brian Castano. The fight would determine who would be the first-ever undisputed 154-pound champion in the four-belt era. As such, Charlo was able to KO Castano and do just that. Subsequently, Charlo took some time off from the ring because of his mental health.  
In addition, Charlo will be returning when he fights Jose Benavidez Jr. on November 25. The fight will be on the same fight card as the main event between David Benavidez and Demetrius Andrade. Both fighters are eager for their fight and Charlo is very amped up to return to the ring. Similarly, Charlo is already planning his next fight after this and is targeting a out against Canelo Alvarez. Furthermore, in an interview with The Last Stand, Charlo stated:
 I feel that in Cinco de Mayo, I should be getting that call before then, and make it official.
The interviewer Brain Custer asked Charlo about his future chances of fighting Alvarez. Charlo responded that the fight is bound to happen, and he is expecting the fight to be around Cinco de Mayo.  
Charlo wishes to get revenge for his twin brother Jermell Charlo's recent defeat against Alvarez. Furthermore, Jermall revealed that he had received the contract to fight Alvarez first but gave the fight to his brother.  
The beef between the Charlo twins
The Charlo brothers are renowned for their fierce rivalry and trash-talking and have thrown shade at each other. This is unlike the boxing brothers of the past, such as the Klitschko brothers. Furthermore, the twin brothers have always harbored a fierce rivalry and resented being mistaken for each other, which is a common trait among twins.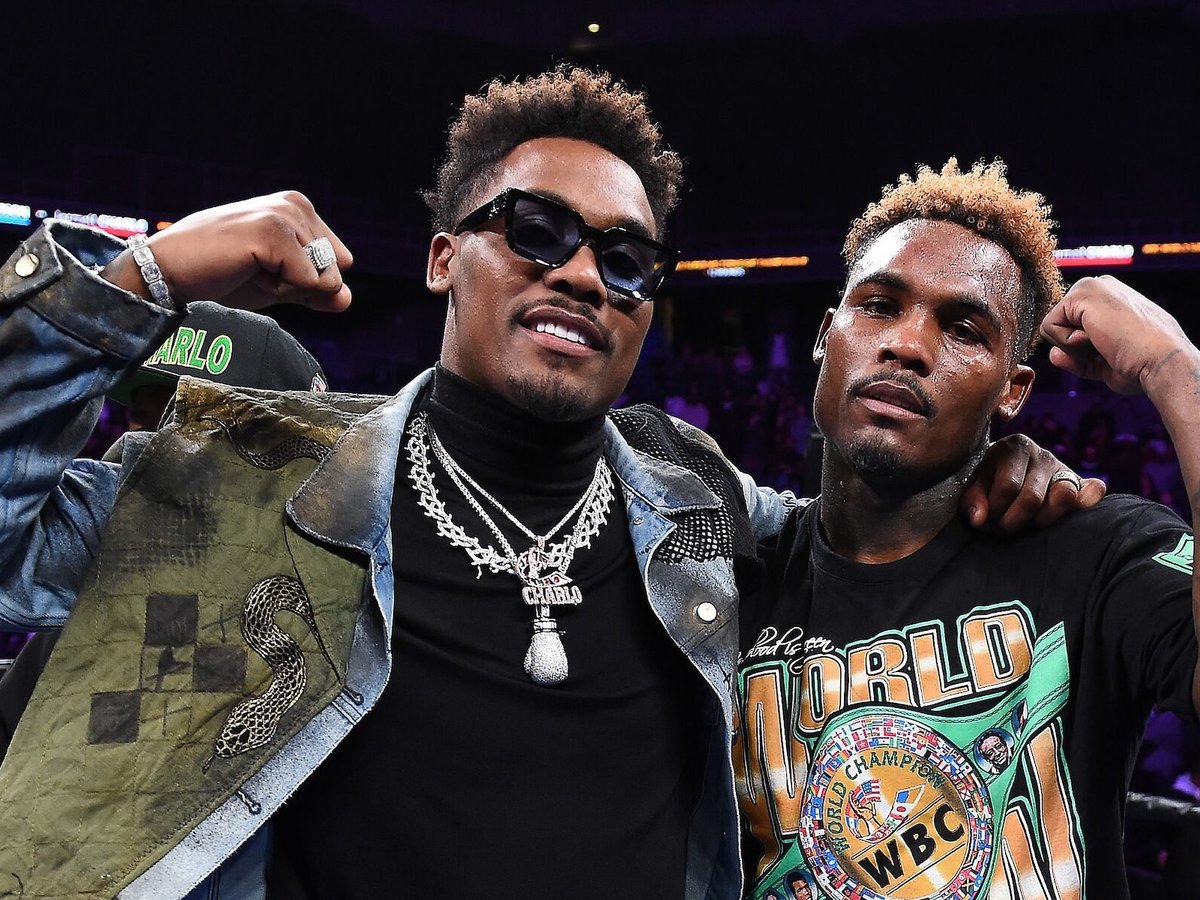 Things further escalated in 2020 when Jermall started calling himself 'Big Charlo'. Subsequently, this directly implied that Jermell should be called 'Little Charlo' which was meant to be derogatory. This sparked an angry response from Jermell on Jermall's Instagram Live. 
In addition, Jermell expressed that he didn't like his brother calling himself "Big Charlo" and Jermell bragged about his house being bigger.
Then when Jermall came on the chat and asked him something, Jermell went off again. Subsequently, Jermell called himself the "Future of Boxing" and stated that Jermall doesn't even pay for his photographer and videographer.
In Case you missed it!