The first fight between Katie Taylor and Amanda Serrano became the first women's boxing match to main event, the legendary Madison Square Garden. Taylor is an undefeated Irish boxer with an excellent background in amateur boxing. She won the Gold medal at the London Olympics in 2012. On the other hand, Serrano is a decorated boxer from Puerto Rico with world title victories in four divisions. Katie Taylor will now fight Chantelle Cameron in the third week of May.
In the lead-up to her fight with Cameron, Ariel Helwani interviewed Taylor and discussed her boxing match with Serrano. Helwani wanted to talk about the fifth round of her fight against Cerrano. She replied, "Yes, no.." and started to laugh. She revealed to Ariel Helwani that she was thinking about wanting to put her hands up to defend herself from further damage.
Round five in the Taylor vs Serrano fight became the most iconic round in women's boxing. It was like Muhammad Ali vs Joe Frazier. Both women traded punches, and Serrano got the better of Taylor. Serrano punched and punched Taylor to the verge of a knockdown. However, Taylor did not go down and kept absorbing the punches.
In the subsequent rounds, Taylor attempted a comeback from the verge of losing. She found momentum in the later rounds to get the split decision on the judges' scorecard. In the last thirty seconds of the fight, Taylor and Serrano started to swing big to knock out one another. However, both boxers stood on their feet and ended their historic bout. The result became controversial as some felt that Serrano did enough to win the match.
Related: "Better be getting her worth," Conor McGregor graciously offers to sponsor Katie Taylor vs Amanda Serrano rematch in Dublin
Damien Lillard shocks everyone with a Katie Taylor Tweet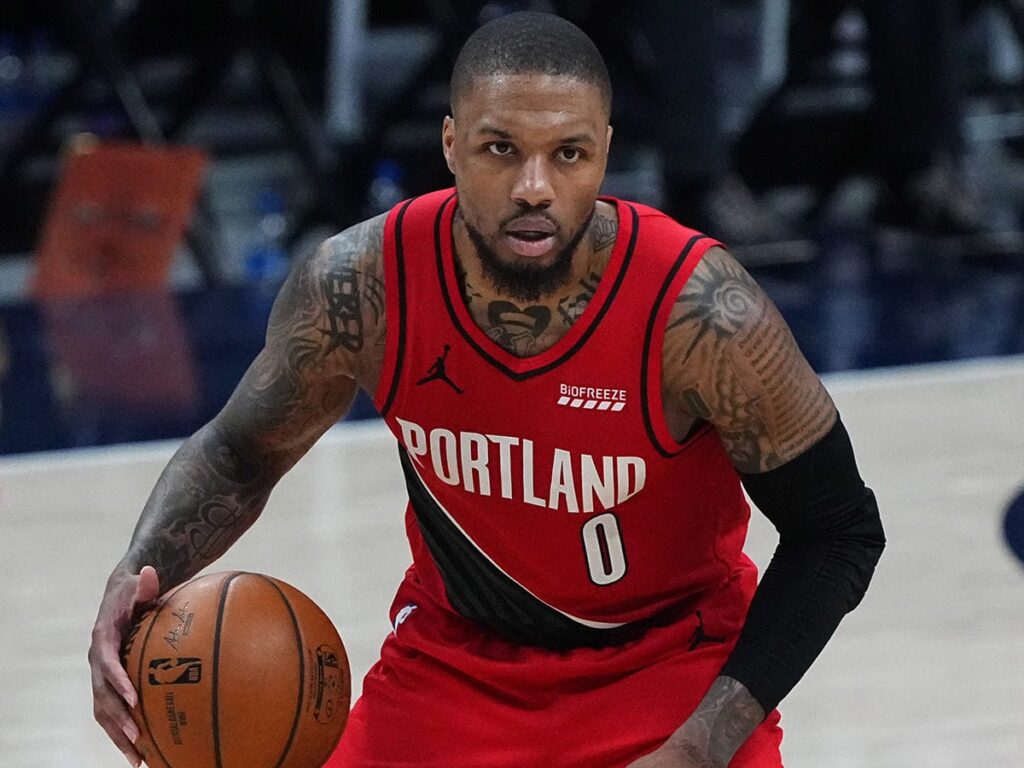 NBA superstar Damien Lillard of the Portland Trailblazers is a huge boxing fan. He actively followed the sport of boxing and commented on various fights of Canelo Alvarez. Lillard tweets about the sport of boxing from time to time. However, shocking boxing fans, he tweeted about the upcoming bout of Katie Taylor vs Chantelle Cameron.
He wrote, "I got Chantelle Cameron beating Katie Taylor … upset. And I love Katie Taylor." Taylor is the betting favorite to win the upcoming bout against Cameron. However, Lillard feels that the bout could end in an upset.
Taylor and Cameron will fight in the third week of May. They will fight in Taylor's nation of Ireland. It will also be the first time where Taylor fights in Ireland in her professional career.
In Case You Missed It!