Cus D'Amato is one of the most popular boxing trainers of all time, and is a respectable figure in the world of boxing. The American has trained some of the best boxers such as Floyd Paterson, José Torres, and Mike Tyson to name a few.
However, with Tyson, D'Amato's relationship was quite different as he treated Tyson like his own kid from a very early age. D'Amato was aware of Tyson's skillset, and predicted his future accurately. In one of his old interviews, the legendary trainer revealed how Tyson won the Junior Olympic games by knocking out all his opponents with ease. D'Amato mentioned Tyson's hard-hitting power as well as his movements made him different from the others.
He said, "Mike Tyson weighing 210 pounds has an exceptionally good record. He had maybe a dozen fights in the junior Olympics championship and he knocked out every fighter he fought to win the national championship twice. Tyson not only has a very hard terrific punch in either hand but he has developed elusive qualities and has developed the most important quality, the will to win."
D'Amato, who trained Tyson and shared all his boxing knowledge with 'Kid Dynamite' explained that Tyson had the drive to be the best in the world. According to D'Amato, with all these qualities it was hard for Tyson to lose.  
"He has the desire to win, he wants to be the best and a fella with this type of competitive spirit plus the knowledge that he has gained and the punching power, I can't see him lose," said D'Amato.
D'Amato's prediction was accurate as "Iron" went on to demolish every opponent he faced inside the ring. He became the youngest heavyweight champion and his first loss came after 37 consecutive professional wins.
Read More: The time a 13-Year-Old Mike Tyson was almost shot dead by legendary coach Teddy Atlas
Mike Tyson reveals the Importance of Cus D'Amato in his life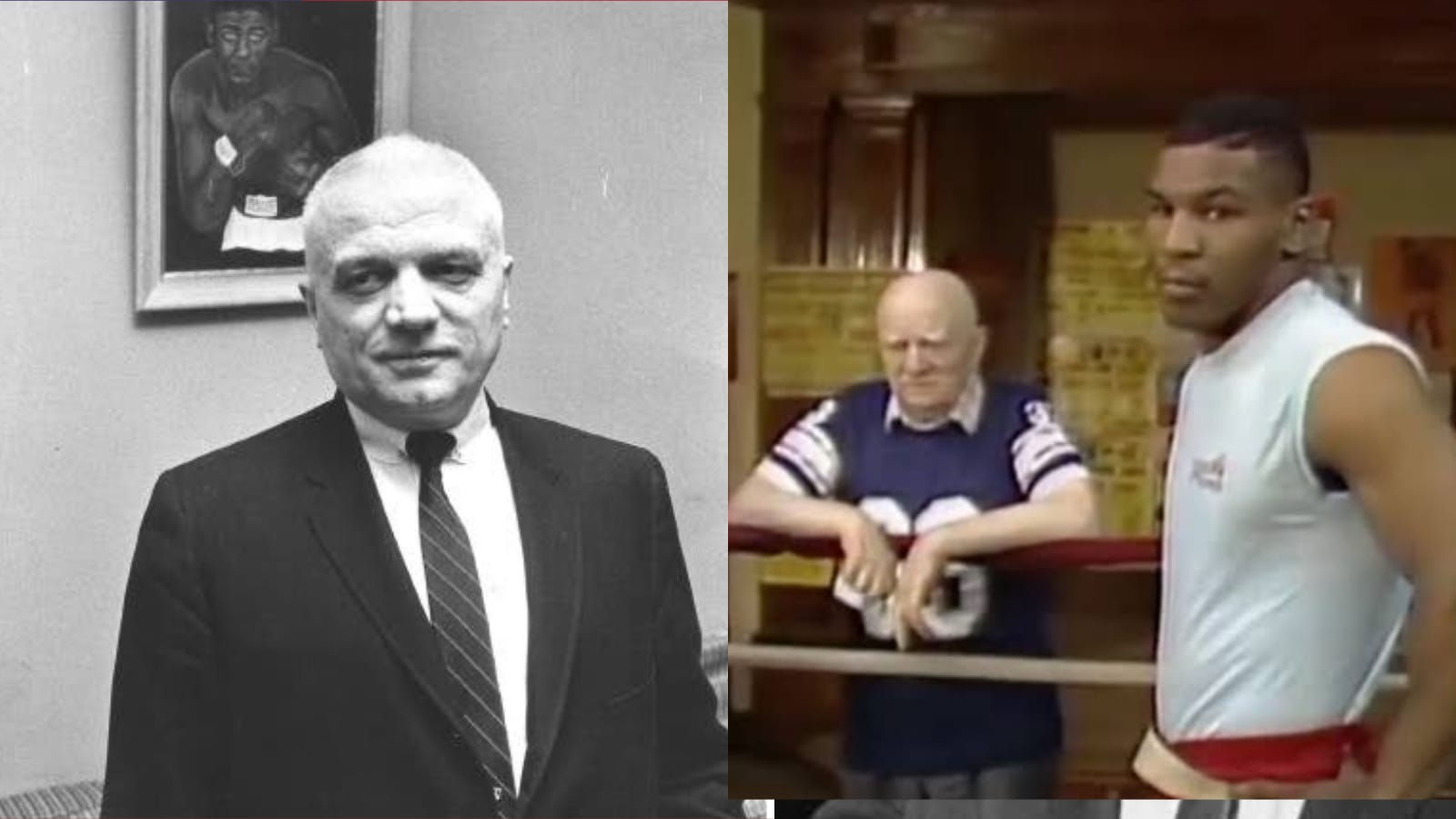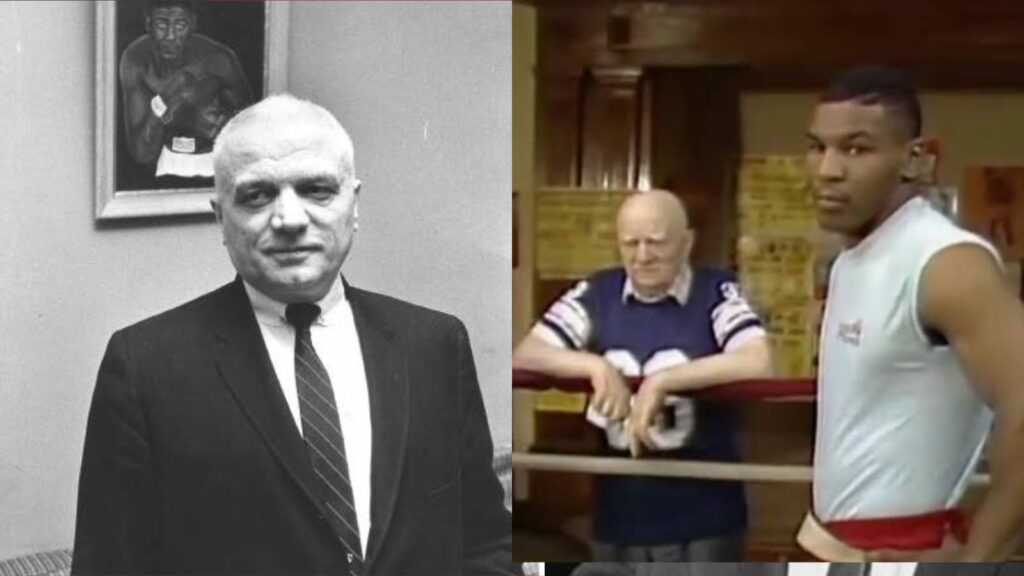 Cus D'Amato and Mike Tyson had an amazing relationship which was the result of hours of training inside the gym. D'Amato was the first person to believe in Tyson and guided the angry teenager to become one of the greatest boxers of all time.
The legendary coach was aware of Tyson's brute strength, but he wanted him to fill his arsenal with other weapons as well. D'Amato helped the boxer to develop the famous, Peek-a-Boo fighting style. It was a concept that D'Amato spent years to figure out, which includes having a close guard and moving swiftly across the ring. Tyson used this to penetrate into his opponents defense from different angles and deliver nasty shots to drop them in a blink of an eye.
Also Read: Mike Tyson was terrified of the rapper Eminem's blue eyes as he reminded him of horror characters
In a recent interview, Tyson opened up about his relationship with D'Amato. He said, "He was everything. He was my mother, my father, my psychiatrist, and my babysitter. He just wore so many different hats, you know. He gave me the power of belief, he peeled all the layers, he tore me apart and rebuilt me."
Unfortunately, D'Amato passed away in 1985 and never saw his student win the heavyweight title. Tyson was extremely disheartened by D'Amato's death, but kept his teachings and respected him throughout his career.
Also Read: "My date is coming close" – Legendary boxer Mike Tyson believes he is at death's door