Mike Tyson believes his days on earth are numbered. The legendary boxer has been having thoughts about his death, which he believes is around the corner.
Even the scariest man on planet earth has a fear of leaving behind his loved ones. On the recent episode of Hotboxin' with Mike Tyson, the legendary boxer invited his personal therapist, Sean McFarland to join him on the podcast. The two had great chemistry and went deep into the meaning of life and Tyson talked about the philosophy of death.
The legendary boxer has completely shown that humans can change. He went from being the most ferocious man on the planet to the most humble, loving, person in the boxing world. The change in Tyson's life has been very clear and the boxer has a profound knowledge about the meaning of life from the experiences he has had. "Iron Mike" believes he is inching closer to death as the days go by. In the recent podcast, Mike, who is 56-year-old, spoke about how he felt about death and his thoughts about having a lot of money.
Related "I still get blown away" – Dana White reveals his love for legendary boxer, Mike Tyson
Mike Tyson believes he will die "really soon"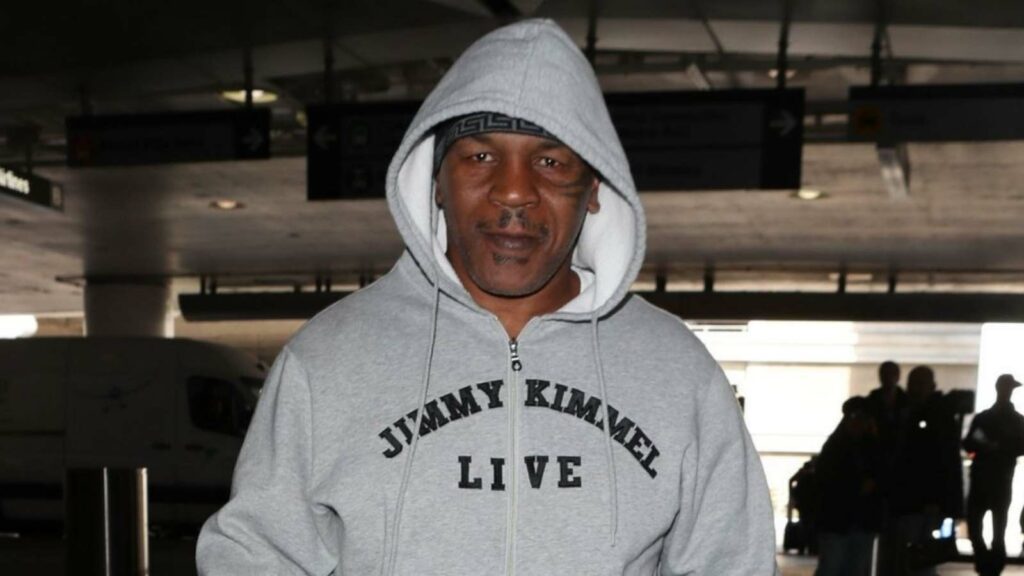 Talking to his therapist, Sean McFarland on the podcast, Mike said, "We're all gonna die one day of course. Then, when I look in the mirror, I see those little spots on my face, I say, 'Wow. That means my expiration date is coming close really soon." 56-year-old also gave his thoughts on generational trauma, self-love, and the downside to being a wealthy person.
"Money don't mean sh*t to me. I always tell people, they think money's gonna make them happy, they've never made money before," said Mike being very introspective on the Hotboxin' podcast. "When you have a lot of money, you can't expect nobody to love you. How am I gonna confess my love to you when you have $500 billion?"
Tyson in recent years has been very philosophical. The fighter has blown the minds of several guests with his thoughts and his meaning in life. The fighter also spoke about having a conversation about "money being security", with his wife. Watch the full episode of Mike Tyson and his therapist, Sean McFarland below on YouTube:
Also read "Take it or leave it" – Tyson Fury lays down terms for his potential "free" fight against Anthony Joshua
"I'll fight him for free"- Tyson reveals what could prompt his comeback in a fight against Anthony Joshua