Conor McGregor's schedule has been hectic as he gears up for his much-anticipated return to the UFC octagon. The Irish star was linked to a fight with Michael Chandler at the end of last year, but the deal fell through due to problems with USADA's anti-doping rules. However, that doesn't mean he hasn't continued to challenge fighters from other sports in the interim!
During the pre-match media conference for Tyson Fury vs. Francis Ngannou, McGregor made some provocative comments regarding boxer Manny Pacquiao. The two fighters were reportedly engaged in negotiations for a crossover bout. However, the negotiations were unsuccessful, and a legal dispute was subsequently filed between the two parties.
Furthermore, the McGregor legal team was able to win their legal battle, and Pacquiao owed him hefty compensation. Surprisingly, even though the two fighters appeared to be at odds, Pacquiao later posted a post on Instagram indicating that the relationship between the two had improved.
In an interview with BT Sport, McGregor openly spoke about the story behind his talks with Pacquiao. This included a crossover super fight between the two, which was supposed to happen 2-3 years ago. Subsequently, Paradigm Sports sued Pacquiao for concealing a prior management agreement, which made Pacquiao unavailable for the fight.
Hence, since Pacquiao was under contract with the company, they sued him for damages of up to $20 million. After a lengthy legal process, the jury in the case reached a verdict in favor of McGregor's team. Furthermore, this awarded Paradigm $5.1 million in compensatory damages.
Fans react to Conor McGregor and Manny Pacquiao getting along
In a recent Instagram post, Pacquiao was hanging out with McGregor, Roberto Duran, and Mike Tyson. Each of them has achieved legendary status in their combat sports career, and it was a sight to behold. Pacquiao uploaded the picture with the caption, 'Tag team in a street fight anyone? I got my team'.
The Instagram post suggests that things are going to work out between McGregor and Pacquiao. Hence, their conflict seems to have ended even though Pacquaio lost the legal battle and McGregor threatened to kick him in the face.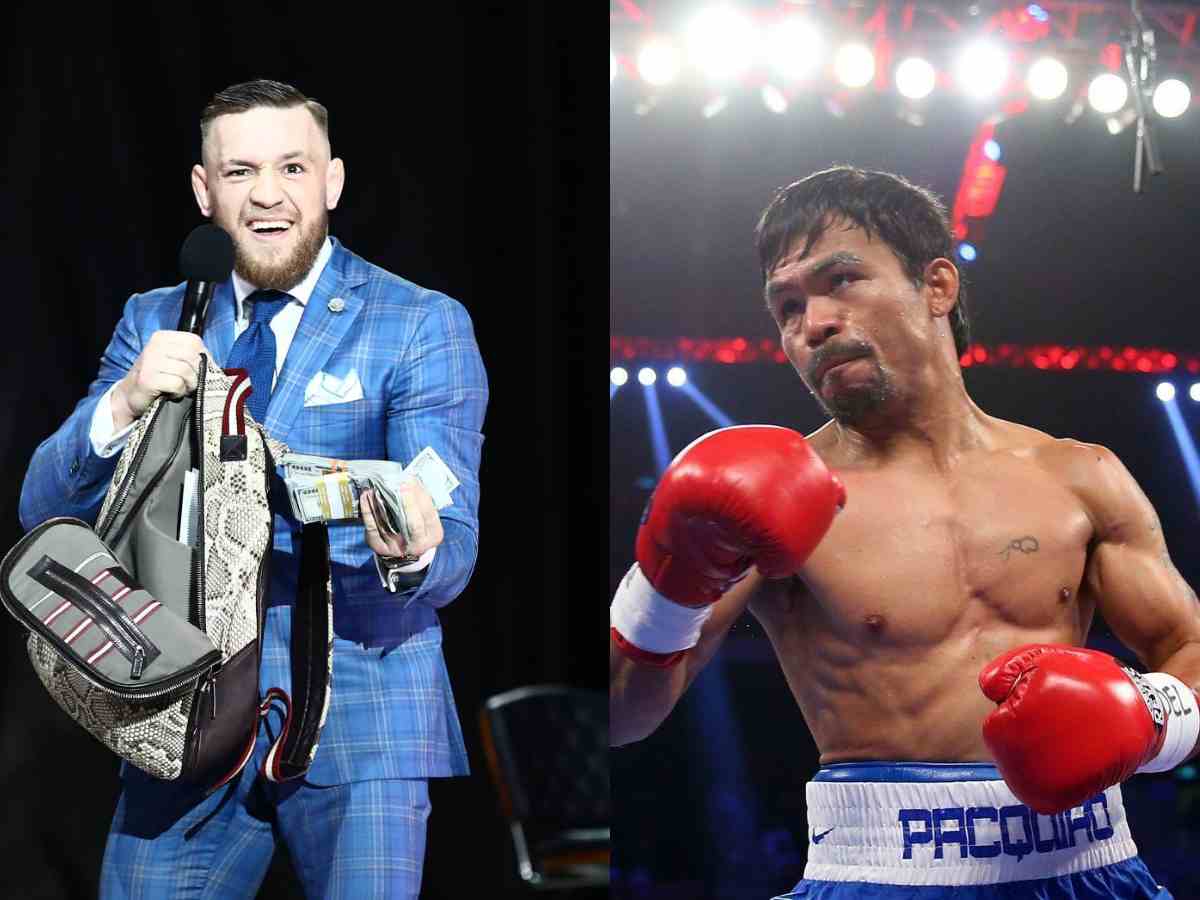 Fans reacted to the photo by acknowledging how wholesome and legendary it is to see them together. Some fans suggested that McGregor and Pacquaio may have reached a settlement that ended their beef. Hence, fans are curious to see what the future looks like for these two legendary fighters.
In case you missed it: