While there isn't a lot to look forward to at the Tyson Fury vs Derek Chisora trilogy bout that is scheduled to take place this weekend, the Gypsy King finds a way to trend again with a hilarious press conference.
Tyson Fury says whatever he wants at press conferences. The Gypsy King, who is a complete entertainer in and outside the boxing ring shocked a room full of journalists with his language at the pre-fight press conference with Derek Chisora. While many remain critical of this matchup, Fury promises to put on a show for the fans inside the ring.
"Whoever fights Derek Chisora is in for a f**king good fight. That's what we know. That's what we know. That's what we prepared for and he was available and ready to rock and roll. He stepped up to the plate, and bang, here we are," said the Gypsy King hyping up his upcoming fight. The press conference host after the heavyweight's passionate speech went on to apologize for Fury dropping the F-Bomb.
"I just want to say, if anyone's offended by my language, get the f**k out of that door!!" Tyson Fury said yelling into the microphone, as he pointed to the exit. Though Fury managed to get a few giggles from the room, most of them, including the host went silent as the fighter doubled down on using derogatory language. Fury knows his way around the microphone and has delivered some gems in press conferences.
🤬 "IF YOU'RE OFFENDED BY MY LANGUAGE, GET THE F**K OUT THAT DOOR!"@Tyson_Fury has a very simple message for you if you're not a fan of his language… 🤫#FuryChisora | Saturday | BT Sport Box Office pic.twitter.com/nUjrqEEAIM

— Frank Warren (@FrankWarren) December 1, 2022
Read more: "He's had enough" – Frank Warren confirms Tyson Fury has called off super fight against Anthony Joshua
What you need to know about Tyson Fury vs Derek Chisora III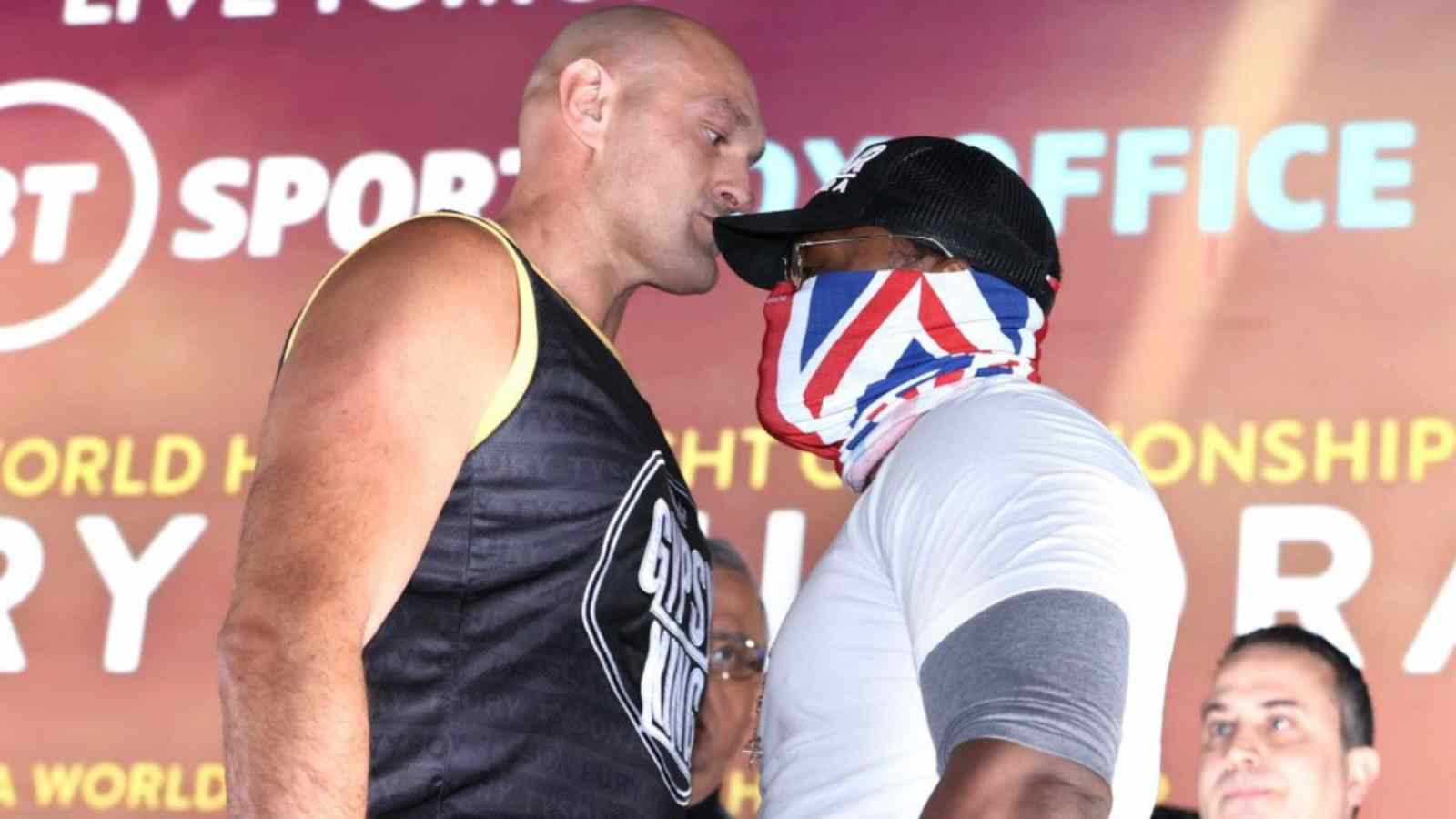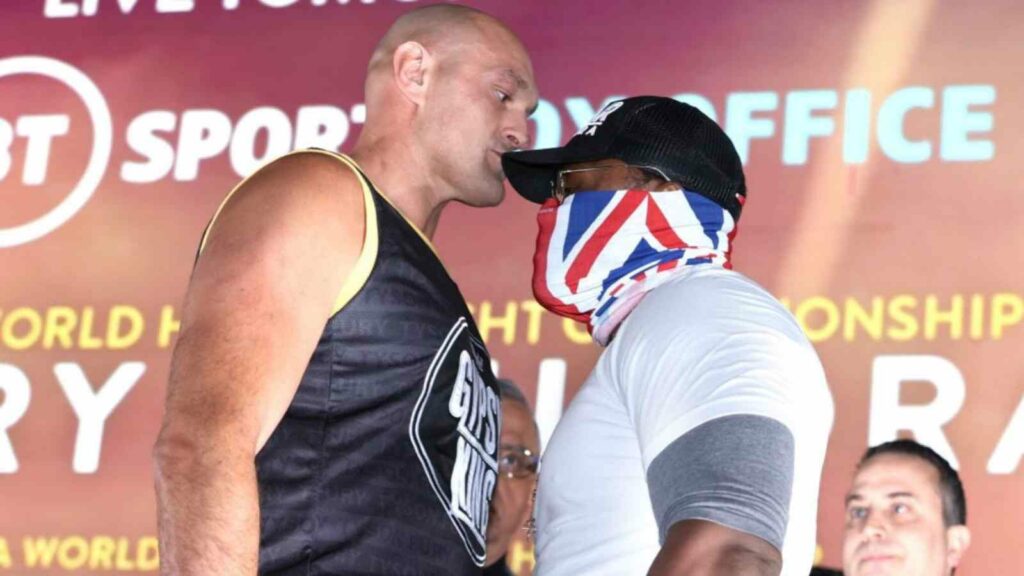 It is tough to pretend that this fight is worth hyping up. Tyson Fury is coming out of retirement and causing a lot of drama around who his next opponent is going to be only to end up fighting a boxer that he has previously beaten twice in the past. The Gypsy King dominated Derek Chisora in both his bouts that took place in 2011 and 2014. While the world anticipated a potential fight against Anthony Joshua or Oleksandr Usyk, Fury settling to fight Chisora for the third time has not caused quite the buzz.
Also read: "You all are s*** houses" – Tyson Fury GOES OFF on Anthony Joshua and Oleksandr Usyk on Twitter
Fury is a huge favorite heading into this event as he takes on Chisora for the third time on December 3rd at the Tottenham Hotspur Stadium. Both Fury and Chisora have predicted a knockout victory for them and you can find out yourself by tuning into BT Sports Box Office. Anything short of a knockout end to this fight would lead to inevitable slander from the fans.
Chisora has only been knocked out thrice in the 12 defeats of his professional career. Even the very-marketable Tyson Fury doesn't seem to draw a lot of attention toward this upcoming matchup. What are your thoughts on this matchup?
Also read: "Never Say Never" Tyson Fury discusses a hypothetical matchup with WWE Undisputed Champion Roman Reigns