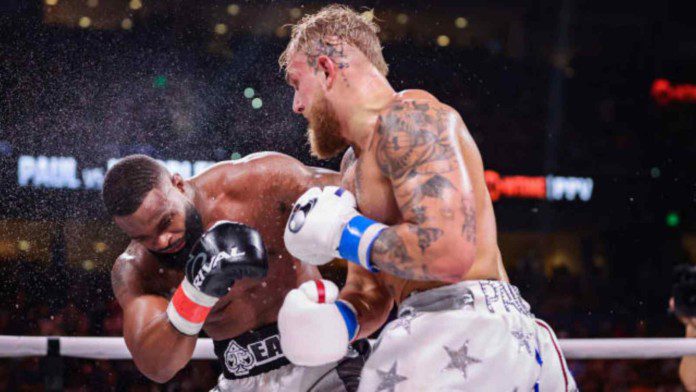 YouTube sensation turned boxer Jake Paul stunned the world today as he knocked out former MMA welterweight champion Tyron Woodley out cold in their rematch boxing match. The former world champion is humble and reveals what went wrong in his defeat in this outing.
Tyron Woodley was handed with the opportunity to correct his first meeting with the boxer Jake Paul as he signed up for a rematch coming in as a short-notice replacement for professional boxer Tommy Fury, who was going to be the original opponent for Jake today. The fight took place at the Seminole Hardrock Hotel & Casino in Florida. The fight was streamed on SHOWTIME PPV.
While Woodley came into this fight to avenge his split decision loss from his first meeting five months ago, Jake had an aim to not leave the results to the hands of the judges in his rematch with the former MMA champion. And OH BOY did Jake make sure to back his talk this time. Paul knocked out Woodley with a clean right hook that put his opponent flat on the ground. Jake knocked out T-Wood in the sixth round to put the nail in the coffin.
Tyron was gracious enough to address the media post the fight and reveal what he thinks went wrong in the fight. Even if Jake had not got the KO, the YouTube boxer was comfortably leading in score from the preceding five rounds. Tyron believes one of the main reasons for that was clinching. "I smother my punches a couple of times so that forced us into the clinch," said Tyron in the post-fight press conference.
Tyron Woodley reveals why him and Jake Paul clinched so much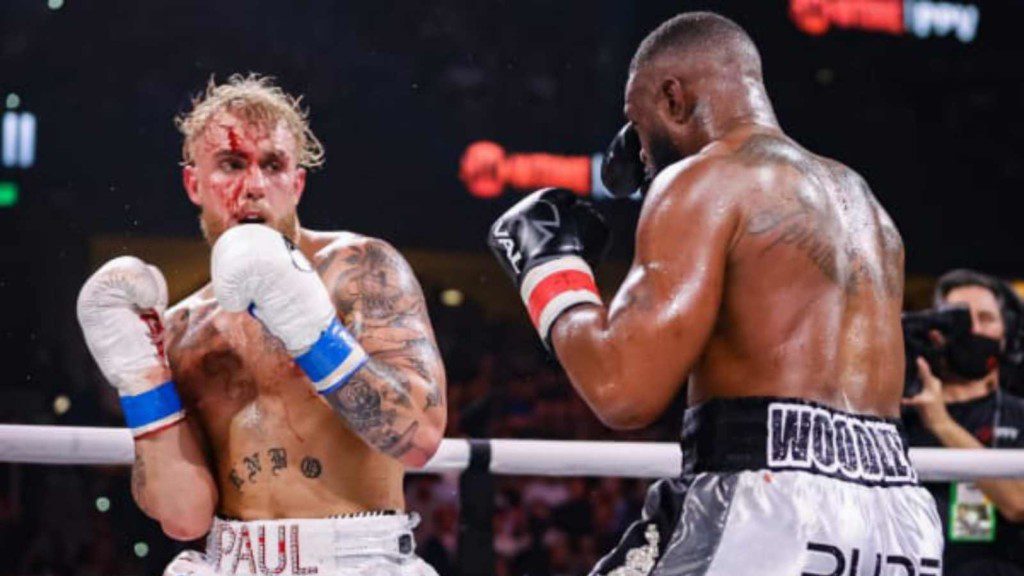 "You got to recognize that with two big ass guys that can knock each other out, muhf**kers start thinking about the power. He is a wrestler by base and I wrestled forever, so when you get that close, sometimes you grab that clinch. It's not even on purpose. It was more clinching than I expected," said Tyron. In the beginning rounds of the fight, both Jake and Tyron received boos from the crowd when they initiated a clinch.
Before getting put to sleep by Paul, Tyron believes he was winning the fight, even though not by a huge margin. "I thought I was winning. It wasn't a landslide. I thought he got the first rounds, the third round was close but I was winning the rounds after that," said Woodley.
Where do you see Woodley moving next after a loss like this?
Also read WATCH: Jake Paul knocks former UFC champion Tyron Woodley out cold in the second fight, 5-0 as undefeated boxer now